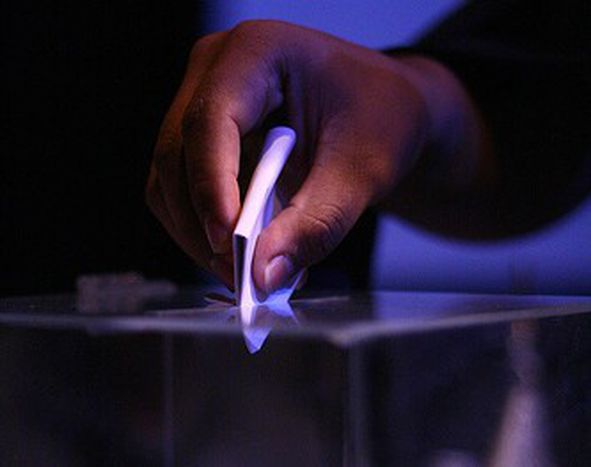 Only 30% of voters mobilised for European elections 2009
Published on
With six months to go until the parliamentary elections, a meagre 30% of people surveyed were confident of going to vote between 4 and 7 June 2009. Europe needs to rediscover its passion for politics, or it risks losing it completely!
Portugal comes in a good last: only 14% of citizens confirm that they are willing to take part in the June 2009 elections. Luxembourg occupies pole position, where 68% of inhabitants want to vote. These are the latest statistics from the European Union released in autumn 2008. From these figures we can also see the Czech Republic's lack of concern, where the elections provoke the least interest: 71% of the population is ignoring the subject completely.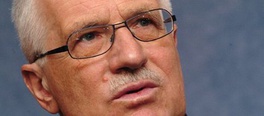 The tense atmosphere fostered by conservative president Vaclav Klaus (pictured left), with his anti-European declarations, cannot fail to have an impact on the disillusionment of his fellow citizens. In November 2008 he declared that he considered himself to be an 'EU dissident'. On more than one occasion he has put the government of christian democrat prime minister Mirek Topolanek in difficulty; in proposing for example that the European flag shouldn't be amongst the logos and official documents of the bi-annual presidency that the Czech Republic will hold over from January until June 2009.
Stefano Bartolini and Mark Franklin, researchers for the European university institute, feel that there are other reasons that explain the disinterest of Europeans in the elections: 'The issue isn't really that of political power,' they clarify. 'This explains why the extremist or eccentric parties have so much success during this round of voting. To the European elector it feels as though they are following a party that will have an influence on everyday Europe, even if this party isn't their favourite,' adds Franklin. This opinion is strengthened by the result of a survey that shows that 68% of those who won't go to vote justify it by claiming that their vote 'won't change anything'.
European political parties lack real unity
Liberal MEP Andrew Duff has been charged with putting together a project of legislation to reform the electoral system. He underlines one of the principal reasons for the disaffection of European citizens as being due to the fact that the elections take place over four days. He points out that 'the media can't provide coverage of the event in a cost-effective way over the whole four days and so for this reason they are not very involved in the process.'
This year, for the first time in EU history, European parties have a budget for an electoral campaign
Franklin and Bartolini prefer to denounce the absence of European content in these elections. 'As there are so many differences in opinion at the heart of each European party, individual issues don't pass into the public domain and so we don't talk about any of it.' Hence the success of the referenda: on this subject he adds: 'These are the resources that bring into play the idea of political responsibility on very clear issues that do not provoke division at the centre of political parties; and as such they do enter into the arena of public debate.' So is there a positive note to add to all this? This year, for the first time in EU history, European parties have a budget for an electoral campaign. But they will have to work hard to make their ideas pass into European public opinion.

First published on 12 December 2008 on eudebate2009.eu
Translated from Uno de cada dos electores no sabe si votará en las elecciones europeas