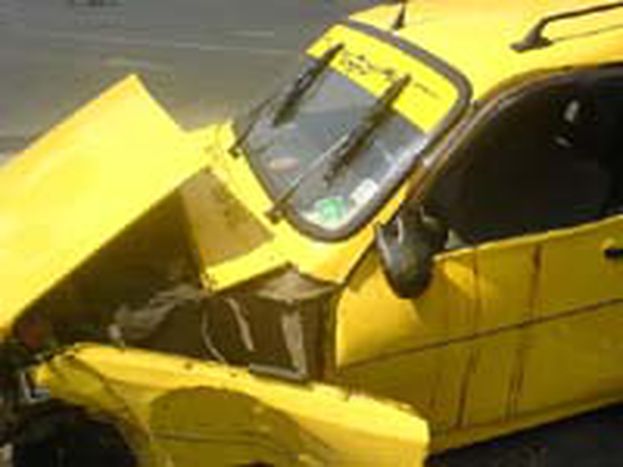 On the rocky road to paradise
Published on
Translation by:
veronica newington
Shock ads, troups of traffic cops, car pooling... An increasing number of road safety intiatives have appeared over the last few days
According to Coluche, "If, in life, all men are equal, a Dutch woman over 30 driving a new car is more equal than a Irish biker under 20 or a young rural Polish pedestrian". His humour didn't prevent his death in a motorbike accident in the South of France. He was 41 years old. Everyday 300 more die on E.U. roads despite the existence of solutions to the problem.
Advertisement
A majority of European countries have chosen a hard-line attitude - shock-tactics - to promote road safety: shocking images, violent films, realistic depictions of accidents, real victims. The goal of campaigns such as the UK's latest 'Think!' project is to leave a lasting impression and to make drivers think carefully. Eric Zajdermann, managing director of Stratéus, an agency that studies the impact of road safety campaigns, notes that "over the last ten years these campaigns have managed to change public opinion about this issue. For the first time, in April 2002, more than 50% of the French population say that they feel unsafe on the roads. They want to see penalties enforced and say that they would like to see traffic rules respected".
Enforcement
Police checks on the main risk factors i.e. speeding, alcohol and not wearing a seat belt have shown to be effective. France, which lagged behind other European countries till recently, saw a 35% drop in the number of deaths between 2001 and 2005, mostly thanks to the use of fixed and mobile speed cameras to combat speeding. An increase in the number of seat-belt checks (both in the front and back seats) as well as breath tests to enforce the legal blood-alcohol limit have also both contributed to the reduced number of road deaths.
Friends
Some specific initiatives are working to combat dangerous behaviour. The 'Voiture & co' ['Car & co.'] association provides a car-pooling scheme for student nights out, guaranteeing a lift home with a 'clean' driver. The association connects student car-owners (provided this designated driver commits to not drinking or doing drugs) and students without a vehicle. Jerôme Narcy the association's development officer explains that this is "kind of a new generation programme…both sober and environmentally friendly".
Technology
Car safety has significantly evolved over the last 30 years. Seat belts are now fitted as standard, car designs are improved, and anti-locking ABS brakes have been introduced. Yet simple and cheap technologies are all too often overlooked as car makers push forward high-tech gadgets that can distract drivers. One example of neglected technology is Intelligent Speed Adaptation (ISA) which tells the driver in real time the speed limit in that area by locking the accelerator pedal. Another is Alcolock, currently being tested in France. This is an electronic breathalyzer in the car which will only allow the car to start if the driver's blood alcohol content is lower than 0.3 g/l. e-Call is another system which could help save lives. This system involves the transmission of an emergency call in the event of an accident, either automatically or manually.
The environment
In the future the road-safety lobby and environmentalism will be closely connected. For now this partnership is cautious though it does more than just careful marketing. The League Against Traffic Accidents has just published a listing of vehicles classified according to 'citizenship'. The idea? "Our goal is to help drivers make a responsible choice when buying a car or opting for more economical transportation where available and also to urge the government to take fiscal measures that minimize our damaging impact on our environment," explains Chantal Perrichon, president of the League Against Traffic Accidents.
Infrastructure
Fatal accidents are often most common in well-known danger spots such as dangerous junctions, narrow country roads or fast roads without safe places overtake. Several solutions are available to deal with accident 'black spots': crash barriers either bordering the road or in the centre to separate the traffic flow, better signage, roundabouts and cycle lanes.
Translated from Dé(route) vers le paradis