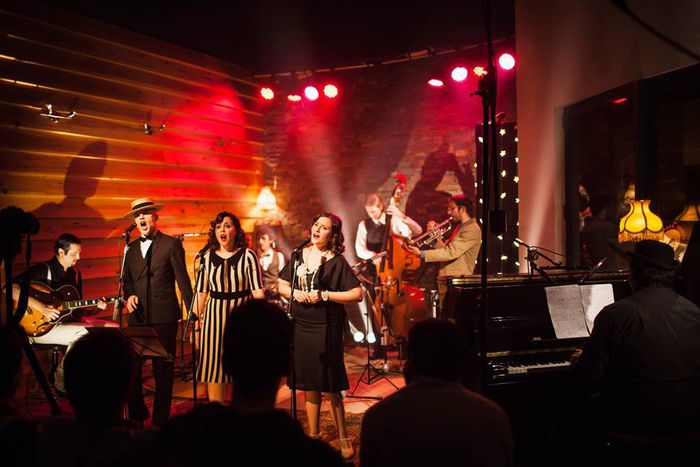 O Sister : the success of a classic yet innovative repertoire 
Published on
What sentiment is evoked by song lyrics ? Passion.  A color ? Orange. A desire ? Keep playing. A message ? Enjoy your life. We are, of course, citing Paula and Marcos Padilla of the Seville-based swing group, O Sister ! which reinvents and reimagines the classic swing dance music genre, and is the key to their success.
O Sister is a band composed of 3 voices : Paula and Marcos Padilla and Helena Amado, and 3 instruments : Matías Comino on the guitar, Camilo Bosso on contrabass and Pablo Cabra on drums. This project is inspired by classic jazz, sing and dixieland music popular in the 1920s and 1930s.
Their muses ? The Boswell sisters, a little-known group of harmonizing singers in 1930's New Orleans, which Oh Sister visited last October, using their art and creativity in rendering homage to their musical mentors, organized by Kyla Titus, one of the Boswells's grandchildren. 
Q: Why have you chosen this particular kind of music?
A: It was present in our lives. Everything that we listened to in our youth and adolescence was colored and informed by this music. Pop and rock came out of jazz. As we came into our own, we decided to deepen our appreciation and understanding of these roots.
It helps one to appreciate current music on a much deeper level. In addition, this style has something very visceral: it calls forth something. In this way artists really live out the music as an authentic form of self-expression, and one can intuitively sense this in their oeuvre, even though, as time has gone by it's become quite pigeon-holed in its own genre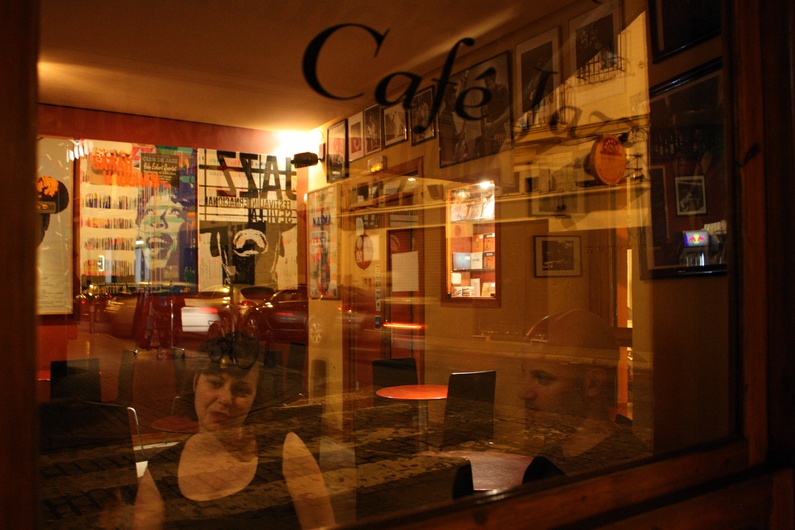 Q: Why the Boswell sisters?
A: I have always been interested in forming a singing group connecting with popular music and one day while listening to a disk of 1920's and '30s group, I was really drawn into a track of the Boswell sisters. They are true gems, to be counted amongst their musical peers, like the Andrews sisters. I've always been a great fan of the Fitzgeralds who count Connie Boswell as one of their greatest influences.
Q: What's your musical background? How did the group get started?
A: Each one of our members has had a different and varied path. Helena studied singing Matías studied in the conservatory and also studied in the Jazz Corner, Pablo started in the world of pop-rock, as did Paula and I (voice and Ukelele), explains Marco. We are self-taught in music? Also the 3 singers have participated in choirs for years ( currently members of proyecto, the contemporary music group.
We all share what started to be a real affinity and passion and has turned into a vocation. It's this diversity, this heterogeneity, which has enriched the group and during this past 6 years we have learned and evolved together creatively.
Q: How do the audiences differ from continent to continent?
A: In the United States our style is in a "niche market" within the cultural and musical lexicon, there's really no great difference between America and Europe although you do notice in the latter that swing is definitely having a moment because there has been such a proliferation of swing groups these last few years.
Q: Does the socio-political context help in the proliferation of jazz and swing groups?
A: The internet has helped immeasurably in giving young people access to this kind of music, which really reinvigorates and revitalizes the genre, and makes it fresh and new. 
Q: The Swing Festival in Seville: How does your success translate in terms of business/commercial success?
A: Economically a little bit better. We do it for the satisfaction that is derived from organizing the Swing Festival in Sevilla. This will be our third year, and it's so gratifying to see how many more musical and dance groups are coming out of Sevilla. It's so invaluable. We even had dance teachers schooled in the lindy hop from Sevilla Swing Dance and DaMTe, which are dances associated with this type of music, and the result has been absolutely incredible. 
Q: What is your business model?
A: Selling discs at our concerts helps the cover the costs of touring. Our situation is unique because the type of show that we offer demands consistent audience interaction, so that the best moment to sell our disks is when the audience is in the midst of enjoying our music. We also sell our music online, though that's more of a secondary form of income. Being a musician is an option that asks great humility: it's a humble path, but when you're doing what you love and what you're passionate about, it makes sense.
Q: In your opinion, how is the music education program in Spain?
A: It's always been the tertiary subject, and the administration has never been any interested in changing that.The curriculum in the classes, starting at the basic level, leaves much room for improvement. One has the option of the conservatory, with the option of studying classical, but it makes one want to take classes in one of northern cities where there are jazz schools and students have access to a different, more varied curriculum.
Musical education should be more practical. There is nothing more disagreeable than having your first contact with an instrument be playing the "little flute", the recorder. And this is part and parcel of the school curriculum, because Spanish music education is rooted in Romantic era, which an esoteric historical period largely out of sync with today's music.
It's also extremely important to have stimulation in your home, the simple act of singing with your parents. We are all very concerned with taking our children to music classes, or to a conservatory, but we forget that in the home is where we cultivate a love of music, and it influences our trajectory.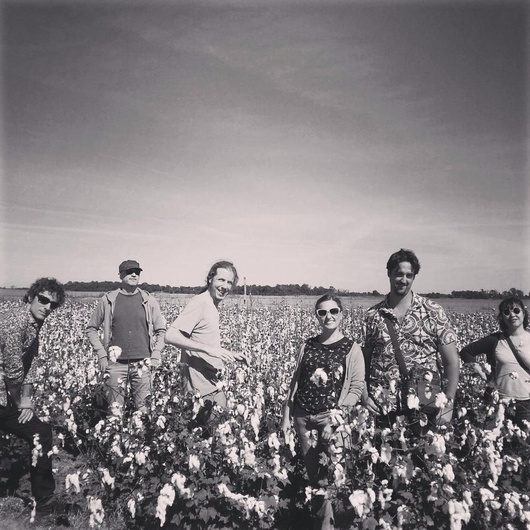 Q: Tell us a bit about your trip to New Orleans.
A: The trip was an international musical encounter of various groups from all over the world that are inspired by the Boswel sisters. It was organized by one of the Boswell sisters' granddaughters, and they decided to count on us. It was a dream come true for us to go the New Orleans, which is a city that in inextricably wrapped up in the the history of jazz, really the birthplace of jazz. In order to fund the trip, we opted for crowdfunding. Once again, the caring and support of our fans, the spectacular response, was overwhelming.
To stay amongst the rest of the bands from Australia, Israel, Canada and the United States, has been truly extraordinary. We have been like one big family madly in love with the Boswell sisters, sharing musical improvisations, playing in the street. We did not at all expect the standing ovation that we received the first day, which was a fantastic experience.
Translated from O Sister!: El éxito de un repertorio pasado y novedoso