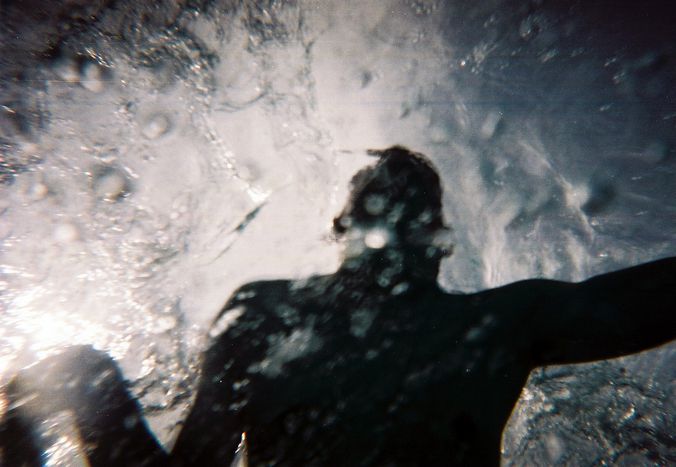 Norway shooting survivor, 23, blogs 'worst day of my life'
Published on
Khamshajiny Gunaratnam, member of the central board of the Norwegian labour party youth organisation, has allowed cafebabel.com to republish her blog post after the tragic events of 22 July. 76 were killed in a bombing in Oslo and shooting at a summer camp in Utoya by 32-year-old right-wing fundamentalist Anders Behring Breivik
I'm still in shock. Just got home. Prableen's dad drove us from Sundvollen Hotel. I can't shed a single tear. I can't believe it: today I actually almost got killed. Hunted and killed. The last normal thought in my head was about the AUF (Norwegian labour youth) student organisation. I had just been to a political workshop - that's what we do at Utøya(with youths between theages 11-25 - ed) – and was on my way up to the AUF-shop where I was going to take a shift.
A good friend came over and informed me of the explosion that had happened in Oslo. Sick! The government block and Youngstorget (square where the AUF HQ is - ed)?! I had a lump in my throat. The biggest one ever. We were first summoned to an info-meeting by the leaders in order for everyone to get the same (and correct) information. Most got hold of their family members in Oslo and checked that they were alive. I finally got a confirmation that three of my family members were out of town and that one was at work far away from the city. I could breathe.
Then we heard shots from down the hill.
Who the fuck is fooling around now, we thought. Who didn't think it was just a joke? All the security guys ran upwards telling us 'to hide', 'run into the main building'. I ran to the loos just by the AUF-shop. The shots came closer. The seconds in that loo were horrible. Slowly but surely I managed to set my mobile to silent and put it in my bra so I wouldn't lose it. When I finally heard a familiar voice I came out. We had to run behind the NATO-loo (as it's called) and downwards to the corner, to the right of the jetty.
Read the Estonian, Austrian, Czech, Swedish and Dutch press reaction to the Norway killings
We fell and tripped through a lot of bushes and huge rocks. I got a lot of cuts. There were probably 15-20 persons, maybe? We ran and ran. The worst was when we got to know that the shooter was dressed as a policeman. Who could we trust? Still, we did try to call the police. I gave my phone to Munir and asked him to update facebook saying that everyone with a boat on the fjord had to help us.We ran back and forth when the shots drew nearer. Matti said we had to swim. The secretary general Trond Agnar suddenly appeared. He said that several had tried to swim, but had returned because it was too cold, too far, too difficult simply.
I'd rather drown than be shot.
I took my shirt off. It got heavy. I had to remove my trousers too. Soo cold. Matti saved me. He made me swim – SO far. 'Kamzy, don't look back. Look towards the land on the other side and think that that's your goal.' We heard shots all the time. I was told later that he (Anders Behring Breivik) stood there. That was why Matti told me to look straight ahead. He stood exactly in the spot where we'd just been hiding. One boat threw life-vests and then had to drive on. Even when we were finally on the next boat I couldn't relax. He could still hit us with his machine gun! I got down on the floor of the boat. I didn't feel safe. Locals helped us when we arrived. They gave us towels and drove us to the Esso gas station where the police and ambulance staff were waiting. Suganthan came over to me with my mobile and apologised for it not working any more. Dear Suganthan, I'm just happy you're alive! A really nice girl who worked there got us clothes and warm drinks. I got to call my dad. I'm so happy he handles these things calmly – even though he was worried sick. We were amongst the first to arrive at Sundvollen Hotel. One after another arrived, crying and screaming. I understand them so well. I just couldn't understand, and still can't, why I couldn't shed a tear. I just want to get out of this state of shock I'm in. I rode with Prableen and got home to dad who was waiting for me.
We want to make the world a better place – I missed the part where we became the bad guys
Who does that? Blowing up important buildings in Oslo and killing the future politicians of the Arbeider-party (AP, Norwegian labour party) who are attending summer camp at Utøya. What wrong have we done? Those who resort to violence have run out of arguments. It seems so surrealistic. I recommend every one to watch Jens Stoltenberg (the Norwegian prime minister, AP politician) and Knut Storberget´s (Norwegian justice minister, AP politician), press conference: 'No-one shall bomb us to silence. No one shall shoot us to silence.' This is the time to take good care of each other. Contribute and lift each other. Comfort each other. Show the warmest parts we humans have. I can't bear to tell the story again and again. That was a short version of what happened. But the fear that was there all the time… I don't think I can describe that. We were also informed constantly of who the 68 were who had been shot – I've left that out. It's inconsiderate towards their family and friends. We don't deserve to die. We're just normal youth. We participate in politics. We want to make the world a better place – I missed the part where we became the bad guys. Thinking of every single one of you that were at Utøya today. I really hope everyone survives. You deserve better. It was important for me to share this. It is important.
Read more from the author's blog, published in Norwegian and English
Image: main (cc) *MDN+SDS*/ Doddy Shinta/ Flickr/ mdnsds.tumblr.com/Video (cc) RussiaToday/ Youtube