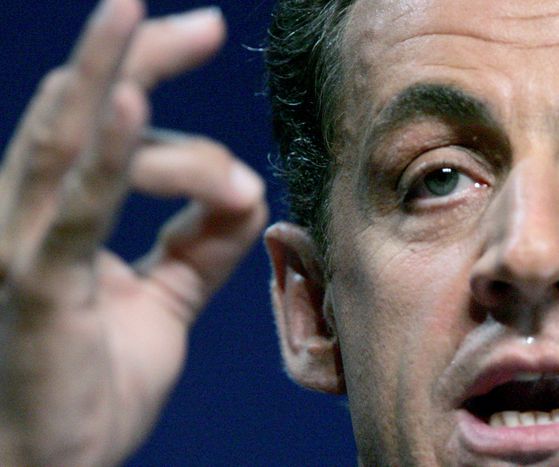 No to eastern European rescue package
Published on
The EU countries want to better co-ordinate their national bank rescue plans and economic stimulus programmes. At an informal summit meeting in Brussels on 1 March, protective measures for individual industries and an aid package for eastern Europe were rejected. Reactions from Denmark, Portugal, Romania and the Czech Republic
'Give eastern Europe energy to develop' - Diário de Notícias, Portugal

The daily bemoans a lack of concrete measures at the EU summit on 1 March: 'The EU summit didn't make much of an impact. Protectionist measures were rejected but no laws or rules were agreed on to counter them. Even though this summit meeting was convened after – and because of? – president Nicolas Sarkozy's announcement that the state loans for French carmakers would have protective clauses, no country wants to dispense with all the possible means for saving its own economy. Europe has also confirmed that Sarkozy is not acting in a protectionist way so now he is free to adopt protectionist measures without fearing intervention. Europe rejected the eastern European states' calls for a rescue package and argued in favour of a single market. But this will only be possible if all states can enjoy the benefits of the market economy, and this won't happen as long as eastern Europe is deprived of the energy it needs to develop'
'Give eastern Europe support and solidarity' - Jyllands-Posten, Denmark
The daily writes with an eye to the dire economic crisis in eastern Europe: 'Instead of striving to achieve unity, the old countries of Europe and the new eastern countries are increasingly growing apart. Clearly this can lead to confrontation, a fact underscored by the meeting of the nine ex-communist countries convened by Polish prime minister Donald Tusk on 1 March, in the run-up to the economic crisis summit of the 27 heads of state and government.
The old countries of Europe and the new eastern countries are increasingly growing apart
The EU must give eastern Europe the support and solidarity on which the EU is based. If Europe's leading politicians do not act quickly and effectively to stop the avalanche of crisis in eastern Europe, there's a high risk that the progress achieved over decades could be swept away'
'Economic Iron Curtain' - Hospodářské noviny, Czech Republic
The Prague business paper talks in connection with the EU's special summit in Brussels of the European Union facing its most 'difficult times' and warns of a rift between eastern and western Europe: 'Hungary's prime minister Ferenc Gyurcsany has warned of the threat of a new 'economic Iron Curtain'. Yet by asking the EU to help all post-communist states, including the Czech Republic, he himself will be helping to construct it. In his desperate search for help Gyurscany is taking them hostage and putting them at risk. The rich countries like Germany know that they must at least save Hungary and Latvia. To abandon them to their fate would risk allowing populist governments to take power and opening the door to Russian influence' (Lenka Zlámalová)
'Interests should extend a country's borders' - Gându, Romania
Gandul newspaper writes that EU solidarity stops at eastern Europe: 'The eastern European countries accuse the western states of protectionism - a practice that could divide the continent anew 20 years after the fall of the Berlin Wall. However what we are seeing is not a traditional protectionism with customs borders, but a new more subtle form that sneaks in the back door.
It's already hard enough to convince an Austrian to spend more money to save a fellow Austrian from unemployment
Above all it can be seen in the financial sector, where governments grant injections of funds or capitalise banks while obliging the beneficiaries to keep the money in the country or to consume local products. It's already hard enough to convince an Austrian to spend more money to save a fellow Austrian from unemployment. And it's all the harder, if not impossible, to get him to do the same for a Romanian or a Czech. This crisis is also showing us that there are limits to solidarity. Politicians and average citizens now feel their interests no longer extend beyond their country's borders' (Gheorghe Cercelescu)
Translated from Die Grenzen der EU-Solidarität - Kein Hilfspaket für Osteuropa