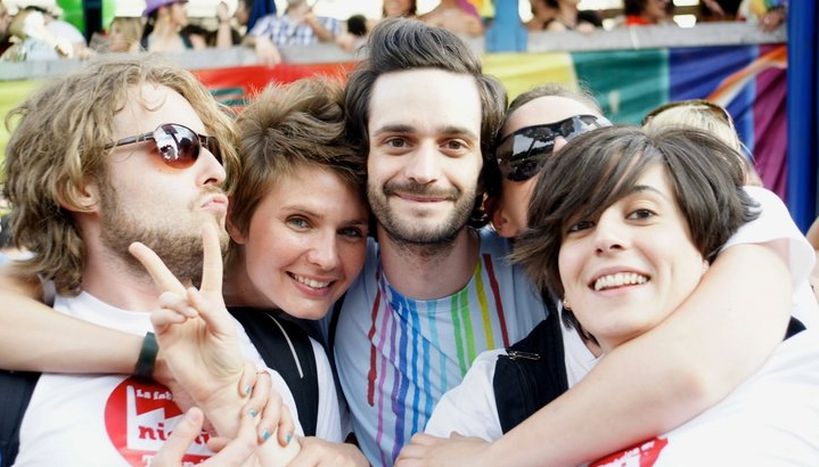 'Nichi's Factories': from Italy to the world, politics without the party
Published on
The Fabbriche di Nichi phenomenon of 'manufacturing ideas' was first unearthed by politician Nichi Vendola and his left ecology freedom party. From the southern Italian region of Apulia the project is being exported abroad, as a new means of attracting young people to participate actively in political life without forcing them to join the party
Nichi's Factories ('Fabbriche di Nichi') were originally created to support Nichi Vendola's successful presidency of Apulia election campaign in spring 2011. Whilst the party has no voice in two parliaments, two mayors have since been elected locally in Milan and Cagliari. The Factoroies are described as being 'different, active and creative spaces' created by volunteers in a 'functional and cosy place that's visible, if possible, and open to anyone.' Born as a phenomenon linked closely to the southern Italian region, the Factories have now 'colonised' almost all Italian cities – the website's counter registers 604 of them – and crossed national borders into cities such as London, Madrid, Lisbon and even Bangkok.
I want to create a Factory
To set up a Factory you have to fin public or private headquarters, gather a group of volunteers and send the full name and contact details of a nominated person to the Fabbrica Zero in Bari (the first Factory and the centre of the network). The contact details of this person are published on the website's map and made available to all those interested. Unfortunately, however, it soon becomes apparent that no matter who you try to contact, whether in Athens or Moscow, few endeavours will prove more difficult than getting a reply to an email, contacting someone by phone, talking to those in charge on facebook, or, in extreme cases, even finding anyone at the address listed on the webpage.
Enjoying the gift of ubiquity just for the occasion, we visit the Factories in Paris and Madrid. In the French capital we find ourselves in front of a private home. We ask around about the existence of a kind of Italian political-cultural association. The residents answer with a roll of the eyes and a shake of the heads. A message from the woman in charge of the Fabbrica di Parigi solves the mystery a few weeks later: 'Nichi's Factory in Paris is currently dormant. A number of the younger members have gone back to Italy. Nothing's happened for months.'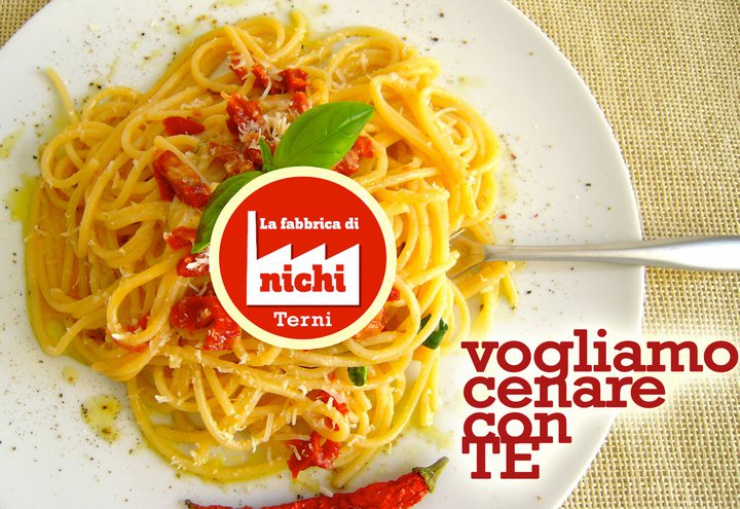 We have more luck in Madrid, where we are redirected to Pepa Tencha, a coffee shop-bar run by Italians where one of the patrons used to organise meetings for the left ecology and freedom party ('sinistra ecologia e libertà'). However, according to what the owner tells us, the meetings don't happen anymore and he doesn't know if they take place elsewhere.
Mainly university researchers in Zurich and Brussels
At long last, when all attempts to make contact with just about any Factory in the world seemed to have been vain, we receive a reply from Roberto and Fabio who are in charge of the Factories in Zurich and Brussels respectively. Roberto sketches an outline of this nebula of ghost factories: 'It's likely that many Factories were set up somewhat casually or that they quickly ran out of steam. Others are probably just bogus. The means and methods used to establish the Factories needs to be taken into account. The flipside is that it's given so many people a way to be politically activate without go-betweens, without hierarchies and without having to join a party.'
Read 'Nichi Vendola: is communism the only alternative to Berlusconi?' on cafebabel.com
The Factories in Zurich and Brussels have both been around for over a year and were born from the desire of a number of Italian citizens, the majority university researchers, to maintain an active role in the political life of their home country 'in order not to forget it and to help to change it.' Entirely self-financed by cultural activities, the Factories meet weekly or monthly to discuss matters of current political importance and organisational issues. In 2011 the Factories mobilised to organise the events 'If not now, when', 'Our time is now' and 'In defence of the constitution'.  For both Fabio and Roberto, contact with other foreign factories remains 'irregular' or is 'based primarily on personal acquaintances.' For example, Zurich is in contact with the Factory in Lausanne, whilst Brussels communicates with Fabbrica Zero and the Factories in Rome and Milan. 'The Factory has gained its own autonomy and made a considerable mark on the Brussels landscape,' says Fabio. 'The contacts established with various associations and the huge participation in demonstrations organised over these two years attest to that.'
'With the fall of Berlusconi's government there's been less impetus to participate'
In any case, the Factories abroad are a success. 'With the fall of Silvio Berlusconi's government there's been less impetus to participate,' admits Roberto. 'However the quality of internal debate has improved.' There is one last lingering reflection though. Is it really a success for young Italians to continue to put forward the same political ideas they carry in their suitcases? Isn't it finally time to get out of the mix between youth, politics and Europe?
Images: © Fabbrica di Nichi Terni/ facebook/ video (cc) nichivendola; (cc) jamesbin/ youtube
Translated from Come fare politica senza tessere e senza soldi: le Fabbriche di Nichi di Zurigo e Bruxelles