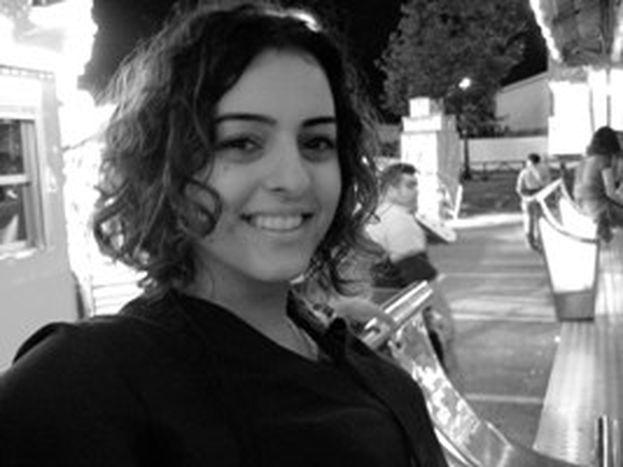 Newsha Tavakolian, Iran's inside story
Published on
Translation by:
Kate Stansfield
At the inauguration of Perpignan's 19th festival 'Visa pour l'image', the  Iranian photojournalist focuses on the situation of women in the Middle East
Newsha Tavakolian has covered Syria, Saudi Arabia, Pakistan, Lebanon, the invasion of Iraq as well as her own country, capturing the face of the Middle East that never appears on the front pages of the west's newspapers. Her most recent work, Mothers of Martyrs, is a series of portraits of mothers holding photographs of the sons they lost in the war between Iran and Iraq. 'These mothers have been searching for solace in the pride of their sons' patriotic deaths,' she says. 'Now, with the revolution thwarted by problems, are beginning to ask themselves whether their deaths served any purpose.' This subject is very different to those she previously chose to cover in Iran: young Iranians with tight fitting clothes, large sunglasses and revealing some of their hair from beneath a veil that Tavakolian herself only wears in Muslim countries, and only in certain situations.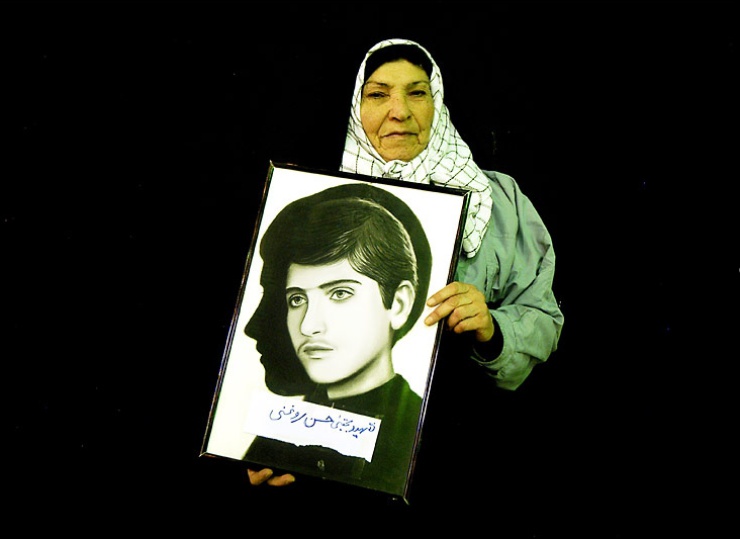 Newsha is taking part in the tenth international photojournalism meeting 'City of Gijón', in Spain. We have arranged to meet in the lively café of one of the hotels frequented by the participants in the contest. It is hosted by the pulitzer prize winner Javier Bauluz and coincides with the 'Black Week', a multicultural festival that brings together more than a million people each year in this city in the north of Spain.
From telephonist to photographer
Newsha discovered photography while on a course at the age of sixteen. 'Until then, I wanted to be a singer,' she admits. Often I catch her humming a tune. When I see her photographs I imagine that as she was taking the shot she was also composing her subject's soundtrack. One day, somebody told her that she could be a photojournalist. 'For a month, I went to the newspaper everyday to ask for a job until eventually they gave me one. I was the new telephonist.' Tavakolian has a sharp sense of humour that manifests itself in everything from her gestures to her facial expression until, suddenly, she bursts out in a fit of laughter. 'Months later, they told me that I'd done very well but that my voice was too young. From that moment, I worked as the newspaper's photographer.'
'Ordinary people are not going about setting fire to the American flag'
Nine years have passed since then. During that time her lens has witnessed the unrest in her country and in her own life. 'For forty years, there was no change in Iran,' she explains. 'However, even though we still have a lot left to do, the situation has improved considerably in the last decade. For women, progress has come not from the government but from ourselves. We have refused to conform and have fought for freedom on a daily basis. We outnumber men in the universities, newspapers, there are women taxi drivers, and so on.' Tavakolian chooses her words carefully as she scratches lines onto the paper tablecloth as if sketching an image. She is very familiar with the western media. Her work has been published in the New York Times, Stern, Newsweek, Le Figaro and Time Magazine amongst others. She has been recognised by National Geographic and by the American edition of Marie Claire as one of their nine 'women of the year'. Precisely because she knows such publications so well, she charges her answers with the responsibility of doing justice to the reality that they omit from their pages. 'Every day, two hundred people in Iran are protesting against the United States. They are always the same people, paid and organised by the government. The ordinary people are not going about setting fire to the American flag. When the media plaster that image across the front cover they are strengthening the tension being promoted from within the government.'
Dialogue and union
When I ask Newsha about political issues, she responds with clear ideas, but accompanies her answers with an 'I am not political, but …' For this reason, when we speak about the nuclear problem in her country, she wants to clarify an aspect that any non-politically committed westerner would overlook. 'There are two groups of public opinion: those who support it because they think we share the same right as the United States, and those who consider it to be dangerous, taking into account the instability of our government. The balance between freedom and security is what concerns us. But, on an individual level, we lead normal lives, we go to the cinema, dance, drink coffee together.' This view is illustrated by her photographs, focused on anonymous people because the 'possibility of change lies in the union of citizens, above all of young people.' It is for that reason that she founded EVE along with five other photojournalists from South Africa, Georgia, Brazil, Thailand and Spain. 'It's a platform from which we can express ourselves. Through our photographs we can give a voice to the problems of the world's women.'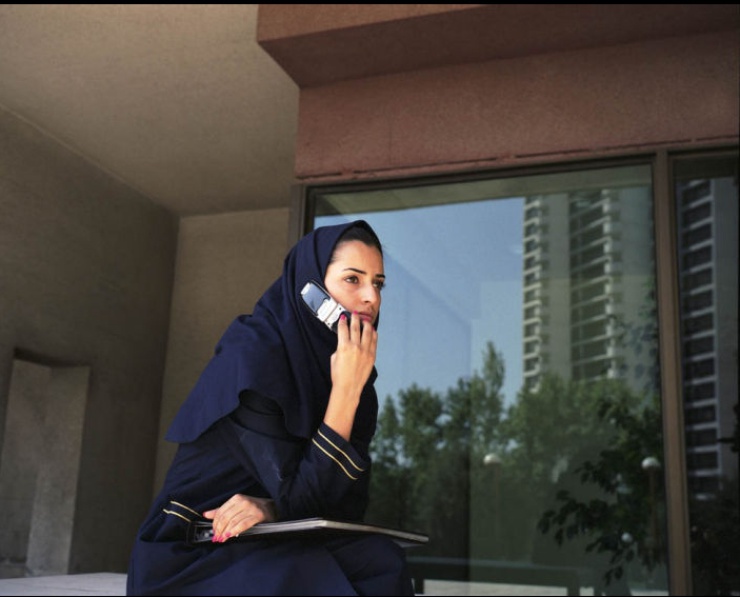 'To know in order to understand, in this way being able to promote change' is a maxim which seems to define Newsha's career path and explain her coverage of the invasion of Iraq. 'I remembered the war between Iran and Iraq, the resentment that had remained. Iraq was a country that we couldn't visit. I wanted to photograph what was happening and get to know its people. There I realised that I liked the Iraqis and that everything was in the past.' Tavakolian is a woman who looks with hope towards a future and has great expectations for Europe. 'The Iranians hold Europe in great esteem. They see it as an alternative to the American model, as the western negotiator with which dialogue is possible.'
Translated from Newsha Tavakolian, contraportada de Irán