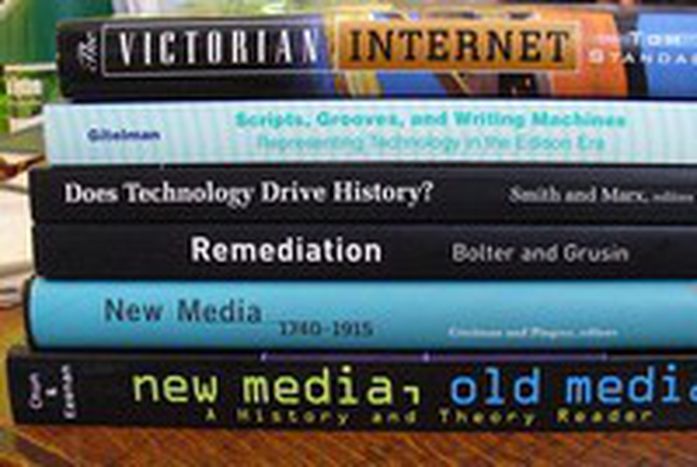 NewAssignment.net: professional pen plus one thousand eyes
Published on
In America, regular individuals and communities collaborate with professional journalists via a new open-source website
NewAssignment.net is a non-profit American website claiming to 'spark innovation in journalism'. Launched last month, it brings the underworld of citizen journalism to new peaks of reliability - seasoned journalists have become the editors for stories and ideas submitted by the people. Founder Jay Rosen, 50, a professor of journalism at New York University and distinguished advocate of citizen journalism, has branded it 'pro-am ('professional amateur') journalism.'
'Democracy' and 'open source' are the keywords defining this new challenge. Its first assignment, 'Assignment Zero' is focused on 'crowdsourcing.' This means that effectively the project has adopted a 'Wikipedia'-styled way of working. A dossier is posted online with a list of topics and calls to which everyone is free to work at and be accountable for, just like in the web-based free content encyclopedia. Professionals then set up a dialogue with their 'informers,' by providing feedback and co-ordinating the articles or interviews. Thus far, more than 700 Americans have joined the project to create stories that the 'regular news media doesn't do, can't do, wouldn't do, or has already screwed up.' All this, without the flaws and limits of a purely amateurial project.
Collaborative world
Europe has been inspired by this move from traditional reporting, as 'ordinary' Americans blow their whistles on new investigative stories. For example, the British Broadcasting Corporation (BBC) has joined other major media outlets like the Cable News Network (CNN) and the Associated Press (AP) to inject amateurial content into their product. These global newsdesks have already been relying on citizen input, as shown the day after the London bombings of July 7 2005. The nation's media used the same mobile phone picture of an unknown man helping a woman, her burnt face covered by a haunting white mask, to safety.
There are various precedents to Newsassignment.net. It was South Korean journalist Oh Yeon Ho who first founded the online newspaper 'Ohmynews', with its 'every citizen is a reporter' ring in February 2000. It employs dozens of staff writers together with a network of ordinary citizens reporting from every corner of the world.
In Europe, it sparked off numerous websites such as Flix.dk1, Denmark's first citizen reporting site, founded in 2003 by three Danish journalists. French model Agoravox was created in 2005, and hosts a capillary coverage of articles, comments and editorials redirected from the blogs and personal websites of more than 3, 000 volunteers. In January 2006, Great Britain followed suit with The Latest. One of its founders, Marc Wadsworth, has criticised the 'white, middle-class, male agendas of the news media that ignore 'minority' issues and views.' For him, projects like Rosen's, which want to act the other way around and bring professionals into an amateurs' world, are a chance to overcome the general stronghold on information.
Money for dreams
But utopia needs money to establish its visibility. NewAssignment.net claims it will rely on a combination of 'online donations, micro-payments, traditional fundraising, syndication rights, sponsorships, advertising, and any other method that does not compromise the site's independence or reputation.' Craig Newmark gave 10,000 dollars to NewAssignment.net. The 54-year-old founded the popular 'Craigslist', a group of free classified-ads websites, which is now believed to be one of the main gravediggers of the traditional media. Its free ads are replacing the paying ones with which many newspaper use to make ends meet. Now, the killer wants to bring citizen journalism to life.
Meanwhile, Europe is lining up to put a signature under the project; the German-English news service Reuters has contributed 100, 000 dollars. Goliath is helping David, and not without reason: at the moment, Reuters is trying to regain the web generation's confidence after the black summer of 2006, when it was caught by bloggers for publishing digitally altered pictures of the bombings in Beirut.
It is too early to say if Rosen's project will work, or will have more sophisticated spin-offs this side of the Atlantic. Especially in the US, where few such experiments have managed to get together the citizens or the 'priesthood' - as the professional journalist elite is sneeringly referred to among bloggers.