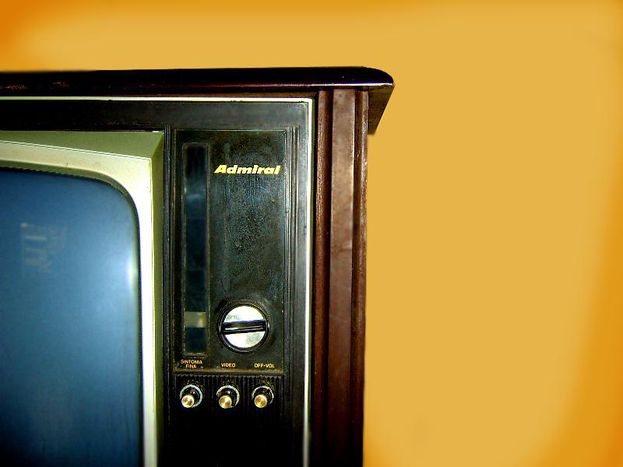 Netflix: French TV is about to crack
Published on
With the arrival of Netflix in France, the influence of the American megaseries is about to to grow. Since the Blum-Byrnes agreement in 1946, French producers have been trying to resist the impact of l'American way of life. Now French screens will receive the latest creations from the Hollywood doctrine. Should they be worried?
For its 40th anniversary, the Deauville American Film Festival - which fell on 5th-14th September this year - was "blessed with an exceptional jury". Many French guests, such as Claude Lelouch and Jean-Pierre Jeunet, as well as Cannes Film Festival president Pierre Lescure, came to promote American films in more traditional ways. Indeed, American productions have had distributors just about everywhere in Europe for a long time, but now the aim has been narrowed down. Young people are the new target market.
New creative processes
Between art and entertainment, many critics are now backing American productions. In the market across the pond, these are subscription TV channels such as HBO (The Sopranos, The Wire, Game of Thrones, True Detective), who are innovators of series more original than a formula show - i.e. where each episode is constructed under the same narrative scheme (Cold Case or CSI). Now Netflix and Amazon are stepping up to the plate, not by taking any real risks, but mostly by cutting prices - a Netflix subscription costs no more than €7.99 per month. Bruno Nahonreste, producer of the series Ainsi soient-ils, recently expressed his worries about Netflix in the French magazine Les Inrocks: "When it comes to these major groups, we only really talk about statistics and marketing. Are they going to support the creators, defend unique projects? It's all so uncertain." The global streaming leader, which counts no less than 50 million members, made its debut in France on Monday 15th September after rubbing its competitors up the wrong way and, no less, sowing the fear of the meltdown of the French cultural exception. With its feet already firmly in Europe, Netflix will continue its campaign this year and has also launched in Belgium, Germany, Luxembourg and Austria. 
Trailer for the HBO series True Detective
Netflix: the first culture-tracker
"The more you rate and watch our videos, the more we can help you find things you like." Behind this promise, the company will find out about your consumer habits associated with your credit card number. Various settings will therefore be scrutinised so that they can keep their eye on you: viewing content, time spent watching a film, search history, etc. To those calling it an overreaction: they are tracking you without your knowledge. The daily newspaper Le Monde reports that every week, Netflix engineers review 300 million hours' worth of viewing with the aim of optimising the recommendation system. Not to mention that by dint of of viewing "recommended" content, you will end up abandoning personal searches in favour of the suggestions. Do the recommendations really represent what we want to see, or do they just show what Netflix wants us to watch? In a nutshell, the recommendations will be more of a missed opportunity to exercise our free will, and bring with them the danger of standardised viewing.
The latest report from the National Centre for Cinema and the Moving Image shows that French fiction exports have reached record heights this year - and that the influx of American tastes shouldn't prevent the French from going after homegrown talent. When it comes to globalisation, France should play the soft power card, too. It is therefore still necessary to accord more liberty to the producers and writers... we'll have to wait and see!
Translated from Netflix : ma télé va craquer