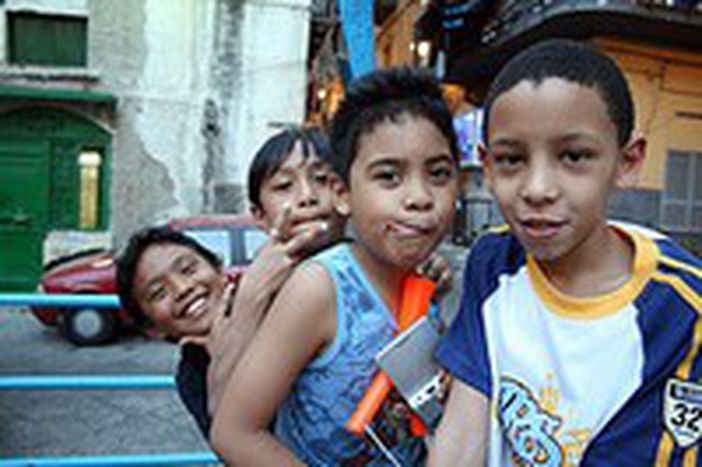 Negative positive discrimination
Published on
Ethnic quotas, 'positive discrimination' – terms which often trigger teeth-grinding. French opinion usually differs from that of the other side of the Channel
Integrated to finally understand its immigrants; the United Kingdom and France, despite their own very different approaches, have been engaged for years in a profound reflection on this theme. If France ever doubted the use of ethnic statistics and positive discrimination, the United Kingdom are forerunners in the contest - even with the number of problems which subsist.
Cold French feet
For several years, France has asked if it is pertinent to put ethnic quotas into place to mitigate different discriminations. The idea systematically provoked several teeth-grinding reactions. Historically, France and the UK have always welcomed populations from outside Europe. However, French society seems to have more problems with the integration of its immigrants.
According to Patrick Simon, researcher at the National Institute for Demographic Studies (INED), ethnic studies are 'banned as long as we don't pin-point their justification. There's a historical mistrust with regards to collecting racial data. This distrust has two precedents; collaborating with the Nazis to file Jews under the Vichy Regime, and the colonial statistics for the purpose of persecution, exclusion and discrimination. In reality, it is a European law – 'Law 95' – which governs French practice. It classifies ethnic and racial data amongst sensitive data. We are thus neither more nor less severe.'
The problematic ethnic quotas are more or less tied to the famous notion of 'positive discrimination'. Defined as a set of measures destined to allow the recovery of certain inequalities in favour of one group instead of others, it's a concept which is particularly un-called for in French society. It implies the possibility of temporarily transgressing the equality of people by law, a founding principle of the French constitution.
For Patrick Klugman from the Representative Council of Jewish Institutions in France (CRIF) and current vice-president of French anti-racist NGO 'SOS Racism', 'ethnic positive discrimination relies on arbitrary classifications which generate frustration. Any identifying category is neither justified nor right within itself. Furthermore, the black population want to benefit from the manna reclaimed by their representative governmental organ. They should arbitrate between African-originating and western India-originating applicants, between Muslims and Catholics. All this, not forgetting the problems engendered by the various sub-sections of each of these categories.'
Several discrimination watchdogs have recently been created in France to better understand common problems encountered by immigrants, like the 'Welcoming Immigrants to France' agency, the 'National Agency for Equal Opportunities' or the 'High Authority on the Fight against Discrimination and for Equality (HALDE), all specialised bodies born out of these reflections. For the moment, the problem has reached a boiling point which doesn't allow for a resolve.
The UK has run the course slightly differently since the 1976 Race Relations Act. This law induced the obligation for all employers, including public entities, to fight against inequalities or any difference in treatment that could be generated. The idea of positive discrimination beats its path in the same way as practised in the United States.
UK - supervised positive discrimination
Ethnic monitoring has formed a steady role in the British system. It authorises the quota system, although under very strict conditions.
'The limitations are evident in ethnic monitoring, such as the prohibition to count Muslims because of British society's Islamophobia,' says John Crowley, researcher in political science. 'On top of that, there's the cost of this system to consider for small enterprises.'
The use of such measures is left entirely to be seen: how to realise ethnic statistics? A summer 2006 study by the Pew Institute found that 81% of British Muslims have declared themselves Muslims before declaring themselves citizens of their own countries. In comparison, only 46% of French Muslims think in the same way.
The establishment of ethnic quotas is thus a complex problem. It demands a progressive reflection in the interest of whichever method. A solution in employment and hiring concerns, such as the principle of an anonymous CV, would allow for recruiters to react in a perfectly objective way.
Translated from Quotas ethniques : un tabou dépassé