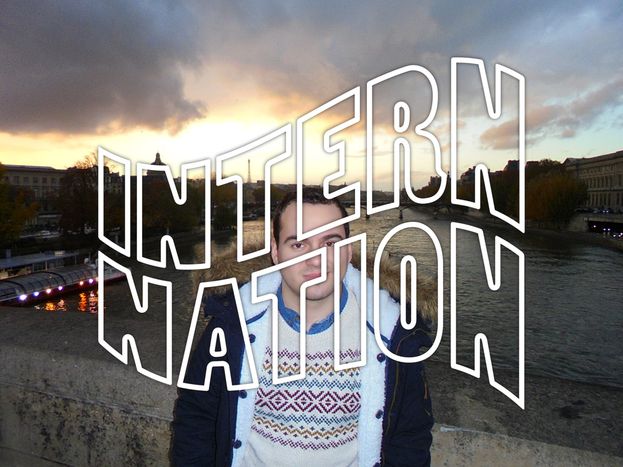 My experience as an intern in Prague
Published on
Prague welcomes dozens of Spanish Erasmus students every year, attracted by low prices, the city's ambience, its beauty, and of course its famous beer. But there aren't only Erasmus students there; many are people who chose the city of a hundred spires as a location for an internship.
A few days ago, an Erasmus friend in Ghent recited a phrase that struck me: "Once an Erasmus, always an Erasmus." I think that defines my situation well. It's been almost three years since I started the most thrilling adventure of my life. I went as an Erasmus to Brussels. Those were 9 unique months that marked me deeply. But as time passed, I felt  that, just like for Thelma and Louise, that precipice called June was getting closer. A jump into the void of post-Erasmus depression without a parachute.
The return home and living with "mum and dad," the constant memories of all those months of experiences, and the feeling that I had nothing to do with Erasmus was important. It brought me to look for an antidepressant in the form of Eramus "Part II." The problem was getting it. I decided to fight to get my Spanish faculty to include the Erasmus internship program, and after much effort, perseverence, and time, I managed to join as a journalist.
Since the beginning I was sure that I wanted a country in central or eastern Europe, to better know how people worked in a part of the Union so unexplored by the Spanish. In that moment, I thought that maybe I could try my luck with the international stations that broadcast in various languages, and luckily in Prague there was a Spanish-speaking radio. The station, as I learned a few days later, was part of Český Rozhlas, the public radio of the Czech Republic. Between various e-mails without responses and stoic insistence on my part, I managed to sign an agreement for an internship. 6 months of Erasmus awaited me, but I had to convince myself that it would never be like the first time.
A life like the one before the Wall fell
Summer passed, Christmas too, and after the holidays I arrived in Prague. My destination was a Communist-era residence considered one of the largest in Europe: Strahov Kolej. More than 4500 people crammed into twelve blocks at a bargain price. My first impression was defined by going from one block to the next and discovering that it could always get worse. Like in all aspects of life, there are always class systems, and the post-Communist Strahovian society is no exception.
On one side, there are blocks like Block 10, where the façade is literally falling off. On the other, there's Block 8, totally rejuvenated and where Spaniards are not allowed after having caused a fire a few years ago that forced the renovation. Fortunately, I belong to the Strahovian caste that lived in Block 12, paying only 150 euros a month for individual housing. That's unusual here, as the general population often lives in shared rooms where the spirit of Communism seems to dictate the unwritten law that bathrooms here are communal.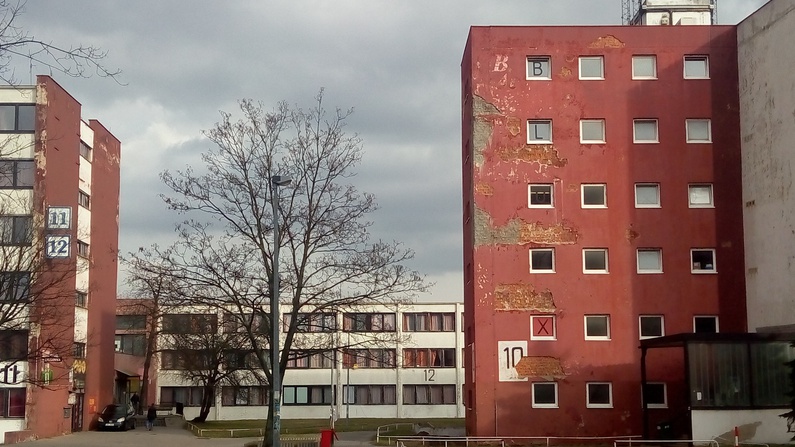 One of the advantages of Strahov, along with its pricing, is its location. Nestled in the hill of Petrin, famous for its replica of the Eiffel Tower that I can see while showering, like a Parisian Erasmus, features a cable car that connects it to the Mala Strana, i.e. the Little Quarter. Taking a walk through this neighbourhood, with its palatial complex and Baroque streets  full of Asian tourists, is like something from a fairytale. Sometimes I feel like I'll see a Disney princess around the corner, but it turns out to be a Czech woman who, in reality, could compete with the most beautiful of the storybook princesses. That is, in terms of beauty, because although the Czechs have music in their souls, for me, sympathy isn't always their strong point.
That doesn't surprise me. Invaded over the centuries by everyone who passed by, the Bohemians are untrusting and unfriendly by nature. Their favorite word is "no" and can be irritated just by saying that one is from Eastern Europe and or that Czech is similar to Russian. A special mention is warranted for public transport officers. Their objective in life is to hunt for lost tourists or savvy Spaniards who hadn't been able to resist the temptation of not paying for the subway, given the lack of barriers. They occupy a podium of honour in the worst of Czech nature and some, a part of illegal mafias, manage to cash in on fines.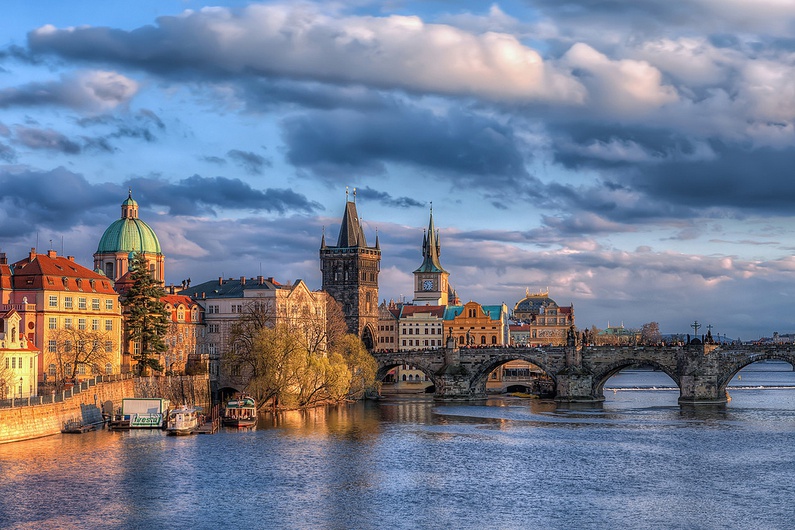 These are rude attitudes that I haven't seen in my job. From Monday to Friday, I spend five hours daily at the radio station, and more than an internship it's a hobby; from the first week they gave me the opportunity to host and direct the daily program. They've also put me in charge of various sections and sent me to interview and report on activities of the Spanish-speaking community, whose support has also been fantastic.
The only negative is the frustration that, day after day, when you see your friends going out to party, you have to stay home because the next day, at nine in the morning, you need to be fresh. But I knew from the beginning that being an Erasmus student and an intern weren't the same thing.
Prague is a city that, in spite of some of its people, makes you fall in love. It has dozens of little corners filled with with wonder and, as if that weren't enough, the price of beer incredibly low. For only one euro, one can drink half a litre of beer at a bar. Here, abstinence from drink is almost an offence and going to the bar to drink only one beer shows lack of education. In the end there are many more pros than cons and it's an experience that's worth trying. In the meantime, I am going to try and annoy a Czech.
Translated from Mi experiencia como becario en Praga