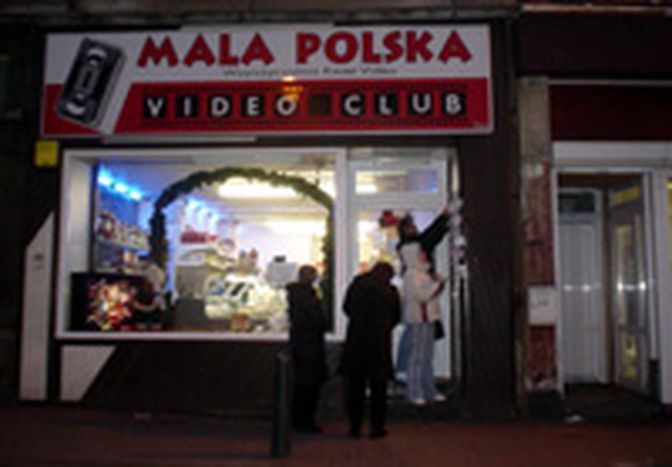 My beloved Poland
Published on
Translation by:
veronica newington
Many Poles have been forced into exile over the centuries, often because of the sufferings endured by their motherland. This has created a veritable diaspora - both multifaceted and influential.
Last Christmas' decorations are still up in Saint Giles, the multicultural blue collar area around Bruxelles-Midi station, Belgium's largest, and international, train station. The sloping streets sparkle and flash in the winter chill. For evidence of the Slavic presence here, its political and economic difficulties now in the past, you need go no further than 'Mala Polska', a former Polish video-club now converted into an Eastern European food shop. With the melancholy strains of a popular Andrzej Piaseczny song playing in the background, the owner, Eva Boratynska, explains in fluent French with just a hint of an accent that she came to Brussels 15 years ago for a summer holiday. Since then she has had three children and has stayed in the Belgian capital. Yet Ewa refrains from belonging to the significant local Polish community. "Nowadays the Poles who have settled here only think about working and earning money", she remarks with a smile.
Polonia
The word 'diaspora' comes from the Greek word 'diaspeirein', (to spread or scatter), and defines a community of immigrants which outnumbers the population remaining in their homeland. According to Stéphane Dufoix who teaches at the University of Paris X, the idea of a 'diaspora' had very strong religious, and particularly Jewish, connotations at the beginning of the century, but has progressively become more secular.
The Polish diaspora, called Polonia in reference to the Latin roots of the word 'Poland', started in the 18th century when the Republic of Poland was annexed by the three powers of Russia, Austria and Prussia. At that time many Poles left their country. This phenomenon sadly was to be repeated between 1795 and 1989, during which time the country was either invaded or wiped off the map. Over the course of these occupations Polonia was able to weave together information, reception and support networks for Polish nationals who became immigrants or refugees. It is estimated that a (fluctuating) total of between 14 and 17 million Poles live abroad, with six to ten million in the United States alone. Nearly 1.5 million have been received by Germany, and a million by France and Brazil respectively. Little by little the scattered Poles have organised themselves and become a significant political and economic force both in their host countries and for their homeland.
In particular, Polish exiles in the UK successfully lobbied in 1992 for entry visas between the two countries to be abolished. Pope Jean-Paul II is probably the most famous Polish expatriate and played a decisive role in the electoral victory of the Solidamosc trade union over the Soviet communist regime. Another, more dubious example is the conservative and deeply Catholic radio station Radio Marja, whose current considerable influence can be put down to the Polish diaspora's support. According to the Warsaw daily Gazeta Wyborcza, "Radio Maryja was the real winner of the General and Presidential Elections" in November 2005.
New Europe, new diaspora?
Agata, a young Pole working at the European Commission, remarks however that the loss of an external threat, previously that of communism, has robbed the Polish diaspora of its main raison d'être. Marcin Gasiuk, assistant to the political dissident and MEP Bronislaw Geremek, thinks that "the diversity of the different waves of immigrants makes it possible to distinguish several diasporas". Magda, a student in Brussels, supports his opinion. She thinks that the current brain drain afflicting Poland is contributing to the emergence of a new generation of exiles. Piotr, a political analyst in Warsaw, prefers to put this into perspective. He personally views Poland's brain drain as free movement rather than a hemorrhage. The majority of young Poles who emigrate assimilate very successfully in their host country, but nonetheless still want to maintain close ties to Poland. In Ireland, where they make up 120,000 out of total population of 4 million, these transient Eastern immigrants may well leave their mark, both culturally and socially.
As Europe has opened up its borders and trade has become globalised, the Polish diaspora has been a considerable and influential tool at the heart of the European Union: economically, culturally and politically. However, confronted by changes in Europe, Polonia, in its search for a new identity, has to grasp new challenges such as the brain drain, growing levels of unemployment and the rise of euroscepticism. Some observers fear that, "Poland may become isolated in Europe" under the leadership of the new President Lech Kaczyski, a conservative who is virulently opposed to Europe. It's a safe bet though that Polonia will be able to make this prediction come to nothing…
Translated from Pologne, mon amour