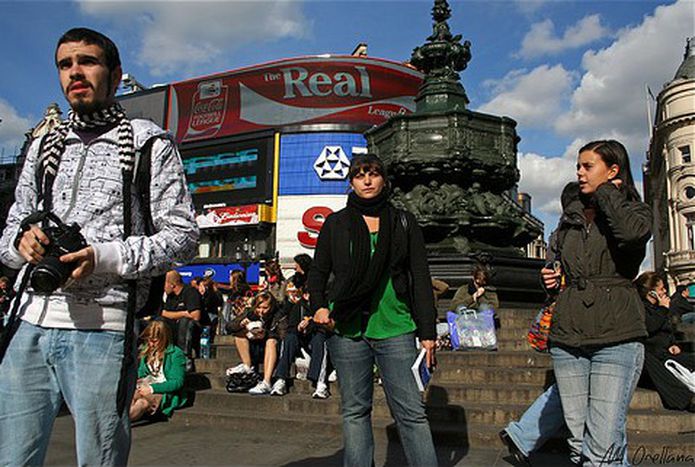 Move to London: my experience
Published on
As I had a few months free before going back to my studies, I felt it was time for a leap into the unknown, with a suitcase, some money and a one-way ticket to London. The plan was to work, have fun and refresh my English; pretty scary stuff. One month was my limit for becoming economically independent. A brief guide about surviving for a summer in London
To the party poopers who were sceptical about the difficulties that would await me in London before I left Italy, I managed to find a place to live and work in three days. To find my room, I registered with an agency which proposed a variety of solutions for £50 sterling (57 euros). I found work on the same day through typically Italian word of mouth which, alas, turned out once again to be much more productive than my CV. To sum up, in three days I had a room in Bethnal Green, a popular green area in young, vibrant East London, and a job in the City.
Hard and unsatisfying work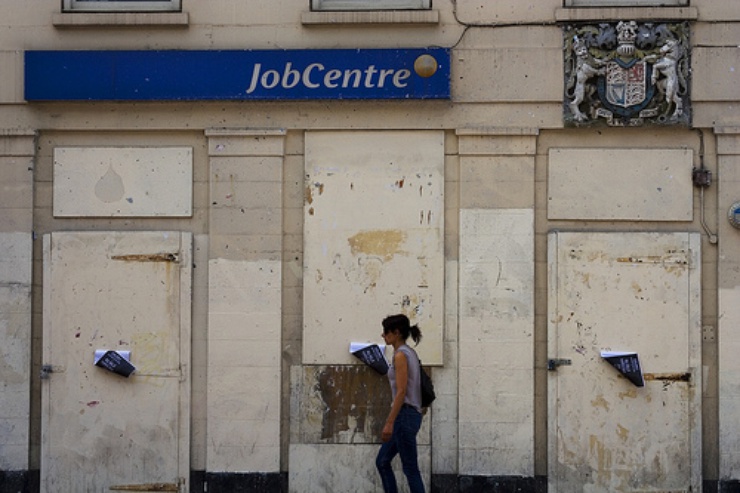 The job I found was, of course, as a waitress in an Italian restaurant. There is plenty of work, despite the recession, but employers are reluctant to accept adventurers because they know that in a few months they will probably have to replace their personnel. Often if you work in the evening, that's it for going out for the night. When you finish at midnight after a day on your feet, all you want to do is to go home. It's exhausting work and, in my opinion, not very satisfying. The pay is around £5 per hour (5 euros 70), with or without tips. You often work six shifts per week, with at least one of those at the weekend. Basically, it's no holiday, and when you decide to do it, you need to be very motivated or you will end up going home after three weeks with your tail between your legs.
Working legally in England
To work legally in England, you need to ask for a national insurance number . For European citizens, the procedure is pretty simple: you call a freephone number to make an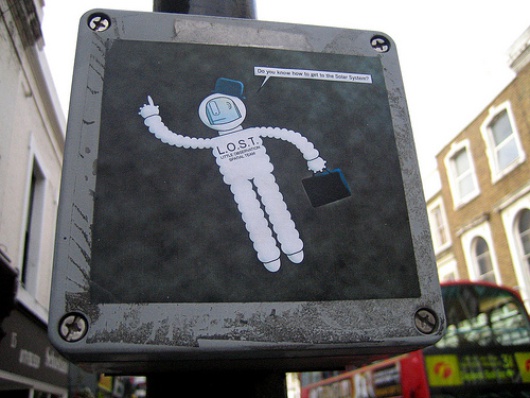 appointment for an interview at your local Jobcentreplus. You can ask for a NI even if you don't have a job yet, but will have to go back to the job centre to get it. Once you have had the interview, the procedure is completed in just a few weeks and your NI arrives in the post. For people outside of Europe, obtaining a work permit is more difficult. One day at the restaurant where I worked, I met the UK border police, or rather the English immigration squad. They checked the identity of all the employees through examination of our documents and meticulous questions. The Brazilian boy who worked in the back with me was put on a flight to Rio de Janeiro the next day. It was like an action film when the Albanian cook's identity was checked by means of his fingerprints, with which the police traced all his data and movements for the past ten years.
How much does London really cost?
At the moment, London is not really expensive. Because of the recession, shopping both for groceries and for extras is not as expensive as it was a year ago. Today the pound is worth 1.16 euros, so spending on cheaper items is almost the same as it would be in euros. A pint of beer costs an average of £3.40 (about 4 euros) and a packet of pasta costs less than a pound (1 euro 14), so if you are a bit careful, you can live on 1000 euros a month (£880) without having to make too many sacrifices.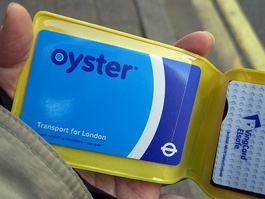 The only thing that is exorbitant is transport. Even with the famous Oyster card, which is absolutely indispensable, the price of a weekly ticket for zones 1-2 is £28.80 (around 30 euros)! However, even with this, there is a way to get out of paying so much. Not everyone knows that there exists a pass just for the bus which costs a 'mere' £15.80 per week (18 euros) and allows you unlimited access to London buses.
Rent in London is quite expensive but not excessive. For a single room in zone 2, I pay £90 (102 euros) per week. The room is quite small, but even this was a stroke of luck. For that amount, so close to the centre, you won't usually find anything this nice. However, stay hopeful, pray to the goddess of luck and make sure you have an initial budget of 1000 euros because, quite regularly, a deposit and a month's rent in advance are required to guarantee a room.
Apart from the necessary costs of food and rent, the real problem is that the English capital offers absolutely everything! There is something for all tastes and it's too easy to spend an evening with friends, a Saturday shopping and a small trip and find you have blown your budget. However, with everything it offers, London is a truly stimulating city and managing to make your way on your own in this great metropolis is very satisfying… for the information of all the people who are sceptical before you leave!
Translated from Ho provato per voi: trasferirsi a Londra