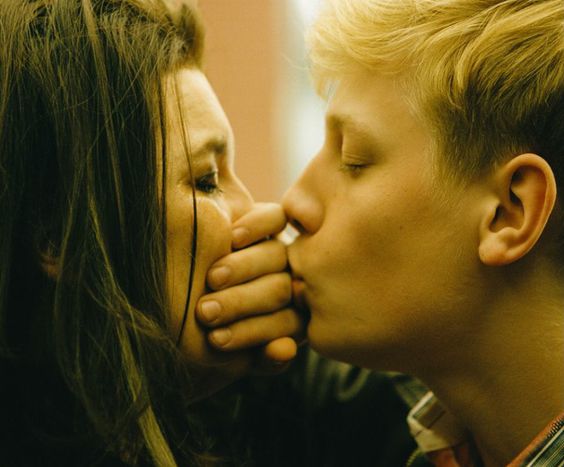 Mommy finally brings Dolanmania to Germany 
Published on
Translation by:
Elona Ritchie
Twenty-five-year-old Xavier Dolan, now with five films under his belt, was discovered in France after the release of his second feature, a film about a Jules and Jim-style love triangle called "Heartbeats". With his 2014 Jury Prize-winning "Mommy", Dolan is setting his sights on a wider European audience.
Dolan had previously been met with indifference by Germans. But now the self-proclaimed voice of a new generation has been dubbed a wunderkind by the German media. Mommy will be released in Germany on 13 November, only two months after his previous film Sag nicht wer du bist (editor's note: Tom at the Farm). Will the media enthusiasm surrounding Dolan's latest film elicit the same kind of reaction from audiences?
Mature Women, Love and Hate
Mommy has all the ingredients of a "Dolanesque" recipe for success: a tempestuous relationship between a mother (an unrecognizable Anne Dorval, who also played a maternal role in Dolan's first film I Killed My Mother in 2009) and her son Steve (Antoine-Olivier Pilon, star of the Dolan-directed music video for Collège Boy by Indochine). However, Dolan has grown as a filmmaker since his first picture. The director transposed the mother-son relationship from an intimate, semi-autobiographical story into a social and psychological environment foreign to him. Mommy is the story of a widowed mother who has to learn how to live with her son again after he is expelled from a rehabilitation centre and diagnosed with ADHD (attention deficit hyperactivity disorder). 
Steve's mother will find support from her mute neighbour magnificently portrayed by Suzanne Clément, another of the young director's favourite actresses. And so the mother-son relationship becomes a three-way waltz like the trio in Heartbeats. But only the number remains the same; in Heartbeats, Dolan had a mocking and somewhat distanced view of the three young, hip Montrealers' coquetry. He was no doubt inspired by his own life — he played one of the lead roles himself. In Mommy, the director films the characters with a certain caution but with a lot of tenderness too. The characters grow beyond the 1:1 square format they were filmed in. Mommy is a Hollywood-style melodrama that evokes the emotions of audience members, who will inevitably become attached to the characters and await the end of the waltz with apprehension.
Add to that the shimmering colours and lights and the equally vibrant 90s costumes and music carefully chosen by Xavier Dolan and on 13 November you'll have a must-see film!
Translated from Avec Mommy, la dolanmania déferle finalement en Allemagne