Millenium Film Festival: Giving a human face to the major issues of our time
Published on
Since 2009, the main goal of the MILLENIUM International Documentary Film Festival has been to screen documentary films that embrace diversity and that focus on the main issues of that our society faces nowadays. Films are related to the Millenium Development Goals and capture the interest of international audiences. Cafébabel Brussels will watch some of the films and share our thoughts with you! 
Over the past years eight years, the MILLENIUM Film Festival has raised awareness about the need to achieve the Millenium Development Goals by showcasing the best of documentary cinema in Brussels. Organised by Diogène asbl, the festival has is now of the most reputed in Europe thanks to its comprehensive programme, which include screenings, competitions and discussions. This year they even have the support of the European Union and the United Nations.
The 9th edition, during which 75 international documentaries will be screened, started last Friday and ends this weekend (so you still have the time to enjoy some good films!). Even if the festival was launched in 2009, this year there is something new: for the first time there will be a competition dedicated exclusively to Belgian cinema. Organisers received more than 136 national films, but some of the final nominees are Rien n'est pardonné, Ongles rouges, Simon sans peur and No Man is an Island.
The opening ceremony of this year's MILLENIUM festival took place on Friday 24th March at the Palais de Beaux-Arts. It was a very special evening in which the audience had the opportunity to enjoy Singing with Angry Bird, a film by South Korean director Hyewon Jee. The 87-min film tells the story of a Korean opera singer who decides to create a choir in an Indian slum to help local children. The festival could not start in a better way.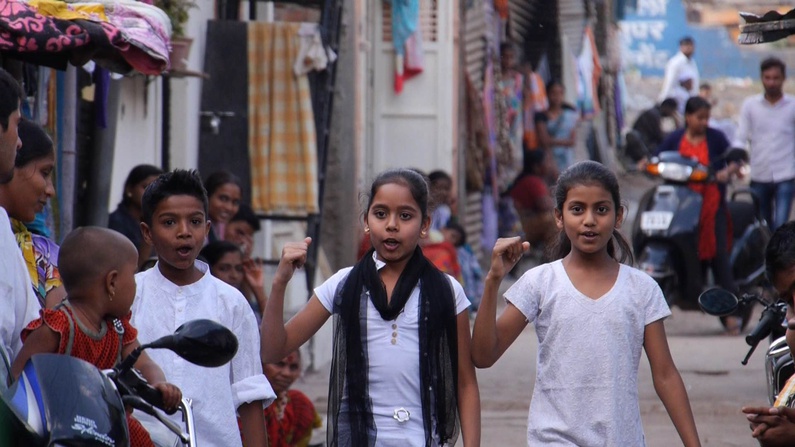 But this was only the beginning. Since Friday, people from Brussels have had the opportunity to watch many other films and documentaries, as well as participate at evening discussions and enjoy competitions. Some of the films which have already been screened since last week are Madame Saïdi, The Good Postman, Mattress Men, Castro and La belle vie. 
Hurry up and book your seats!
As Stefano Manservini, Director-General of International Development and Cooperation of the European Commission said on the opening of the festival: "There is no future without culture. Culture is essential in all societies, contributing to democracy and pluralism." So if you had not heard about it before, do not panic, you still have 3 days to enjoy the MILLENIUM festival, since it ends next Sunday. Our suggestions are: Leaving Africa, Demi-vie à Fukushima, How Much I Love You, Shingal, Where Are You?, The Road Movie and Los Sentidos, but all are great and worth-watching. Also, do not miss the closing ceremony, in which the awarded films will be screened. 
For further information about the programme, visit http://www.festivalmillenium.org/sites/default/files/20170323_brochurefestm2017.pdf.