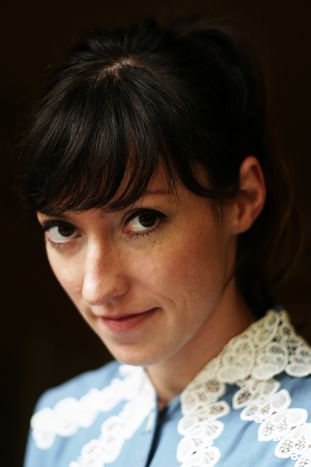 Men on British writer Charlotte Roche's Wetlands
Published on
Translation by:
Sarah Pybus
The 31-year-old's polarising debut novel has triggered a media avalanche in Germany, topping its Amazon bestseller list and was released in the UK in January 2009. Is Wetlands a feminist plea or pornographic trash? What do men really think about Roche's tour de force through the 'moist areas' of the female body?
Wetlands: a male interpretation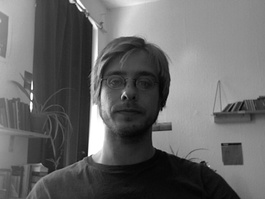 'Wetlands is no masterpiece of pop or feminist literature. The plot is poor and the only insight we get into the protagonist's personality is her fetish for bodily excretions – not exactly breaking taboos. It would be interesting to know whether the novel would have attracted the same amount of media attention if it had been written by someone else. I very much doubt it'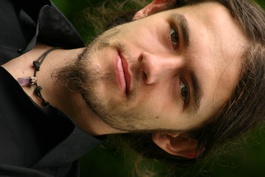 'Using 'naughty' words is Charlotte's trademark, so to speak, and is instantly recognisable. This combination of amusing phrases, creating new words, a loose tongue and colloquial speech create a really intense effect. I think the novel sets the standard for a new and significant literary trend. I really think (no joke!) that some scientists could learn a great deal from her use of language'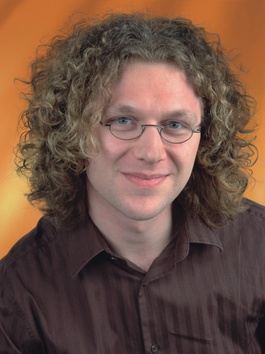 'I found the book interesting, even fascinating. I particularly liked her refreshing way of calling things by their proper names and crossing the boundaries of good taste. On the whole I would not describe Wetlands as pornographic, although Charlotte Roche definitely plays with elements of pornography.'
'Take the scene where Helen is at a weekly market and allows a dark-haired stranger to lead her back to his flat, whereupon he gives her a sensual intimate shave and she promptly masturbates in front of him –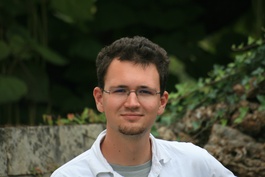 it's simply a more sophisticated version of the plumber who arrives to 'fix the fridge'. Wetlands is a porn novel, and a good one at that. The fact that cultural journalists are unable to come to terms with this perhaps simply means that we need a few more porn novels written by attractive women before this type of literature becomes socially acceptable'
Hospital porn or feminist challenge? Charlotte Roche's novel Wetlands provokes many different opinions and is selling in sensational numbers – half a million copies were picked up in the first three months alone. In March, it became the first German title ever to top the Amazon international best-seller list and may soon be causing a stir abroad as well. According to a spokeswoman from the Dumont publishing house in Cologne, rights have so far been bought up in eight countries including Spain, the Netherlands and Taiwan. France, Great Britain and the USA have also shown a great deal of interest in Roche's debut.
The joy of self-discovery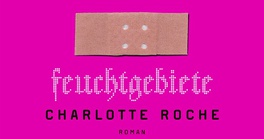 The plot of the novel can be quickly summarised. After an intimate shave goes wrong, 18-year-old Helen Memel is admitted to hospital with an inflamed anal fissure. There, she chats unselfconsciously and explicitly about anal showers, haemorrhoids, home-made tampons, bodily fluids and all manner of unusual sexual practises – in short: about the joy of discovering your own body. Since then, both German and foreign cultural journalists have been falling over themselves to try and explain the success of Roche's debut novel. It has little to do with the quality of Roche's writing; as the Frankfurter Rundschau newspaper states, the 'thin novel with the blockbuster title' is 'not of interest due to its (barely recognisable) literary merit', but 'as a symptom and phenomenon.'
Charlotte Roche: media brand
Charlotte Roche, born in High Wycombe in England in 1978, rose to fame presenting the show Fast Forward on the music channel VIVA Zwei; she was awarded the Adolf Grimme Award (for outstanding achievements in German television) and the Bavarian Film Award for her unconventional presenting style. When it comes to the media business, she's a pro. So it's no wonder that behind her provocative novel, she is suspected of hiding a calculating business mind. Back to the Frankfurter Rundschau again, who describes Charlotte Roche as 'an elegant gal who knows how to put on a pretence of naturalness, unselfconsciousness, desire, and nicety.' It seems unlikely that Wetlands would have been so successful were Roche not already well known.
A contribution to 'new feminism'?
However, the hype surrounding Wetlands shows that it has hit a social nerve.
Half a century after the equal opportunities clause came into effect, a book bound in garish pink is breathing new life into the German gender debate
Cultural journalists don't seem to be able to decide: pornographic? vulgar trash? utterly insignificant? a radical rejection of an absurd cult regarding feminine hygiene? or an important contribution to the much-discussed 'new feminism', a movement also represented by Elisabeth Raether and Jana Hensel, the authors of Neue deutsche Mädchen ('New German Girls', Rowohlt Verlag GmbH 2008) and Meredith Haaf, Susanne Klingner and Barbara Streidl, the authors of Wir Alphamädchen. Warum Feminismus das Leben schöner macht ('Us Alpha Girls. Why Feminism Makes Life More Beautiful', Hoffmann und Campe, 2008)? Half a century after the equal opportunities clause came into effect, a book bound in garish pink is breathing new life into the German gender debate.
'Masturbatory reading'?
Roche herself remains unmoved by the accusations of pornography. On the contrary, she criticises the way that the feminist 'old guard', such as Alice Schwarzer, reject all pornography as misogynistic. Roche's message is: women like pornography too. What they lack, however, is the language in which to express their desires. In fact, as Roche stated in an interview with Spiegel magazine, she sees her novel as 'masturbatory reading'; not only for women, but also for men. Which begs the question of whether men find Roche's approach to overcoming female speechlessness and her forthright narrative style overwhelming, irritating - or a turn on.
Wetlands by Charlotte Roche (translated by Tim Mohr, Fourth Estate, £12.99)
First published 1 July 2008 on cafebabel.com
Translated from Feuchtgebiete von Mann zu Mann