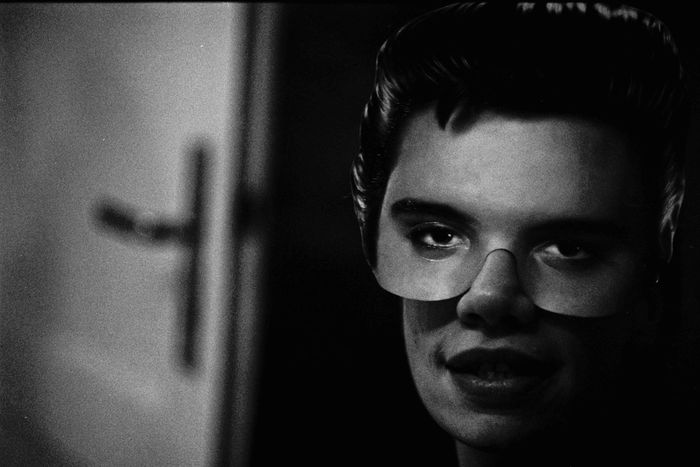 Mehmet: 'Being gay is easier in Turkey's metropoles'
Published on
Translation by:
Alise
Halfway between east and west, between the 'European dream' and the 'Caucasian way of life', Turkey still doesn't seem like a country for gay people. The 29-year-old explains that far from the great metropolises of the country, sexual freedom is still reserved for the cultural elite - or for the world of cyber-dating
Apparently, Turkey longs for the EU. In spite of all the contradictions of a culture still caught between east and west and the recession, many young Turks in particular are still inspired by the EU's socio-economic model. It is not difficult to find young men and women far more liberal than their European peers alongside the traditional veils and minarets in the cities of the west.
Still, Turkey remains a country clinging to ideas that in the EU (or at least, in most of the continent) are considered a legacy of a past from which we should distance ourselves. If it is easy for businessmen and students to see the splendour of our civilisation, some taboos are not being affected by the desire for change and for the development of well-being. Turkey is experiencing the recession like the rest of the world. Yet cities like Istanbul, Ankara and Izmir are growing in GNP by almost 10 % a year, while the rest of the country is still strongly tied to an essential economy based on agriculture and tourism. Even in the less poor regions, a strong discomfort is felt towards a custom seen as not only backward, but even dangerous.
'Caucasian way of life'
Mehmet, 29, is an engineering graduate who lives and works in a small town overlooking the Dardanelles, in north-western Turkey. It's an area most invested in what we could call ironically the'Caucasian way of life'. There is a good university there, the city is rather lively, the location is not far from Istanbul and other major centres. Despite this, to say that Mehmet can't live openly as a homosexual is an understatement. 'In Turkey it's like in the American army,' he says. 'As long as you're quiet, everything's fine. Being gay is not a problem in itself, especially among young people, but only when it's a private thing that happens behind closed doors.'
'With all the friends and parents that I have here, I don't dare to talk about my homosexuality'
The phenomenon is much more widespread than would be expected ; a recent survey states that there are over 3 million declared gay people in Turkey. Much of this community support the rights of homosexuals, and those who do so openly might try to organise cultural activities to raise public awareness in their free time. In the eyes of a European it would be fair to expect more - although a few years ago, in the very civilised Slovenia, I met a girl who told me about a genuine'lesbian hunt'of which she was a protagonist against her will. 'For us it's not different,' says Mehmet. 'Even though my city is freer than others, it's still just too small. With all the friends and parents that I have here, I don't dare to talk about my homosexuality. In the best case scenario, I would be gossiped about and ostracised. Maybe in Istanbul or Izmir, which are more populous and have a very active cultural life, there would be a possibility. Here I couldn't be free.'
Freedom online
A homosexual person in Turkey could feel free by returning to that cultural establishment that always goes hand in hand with the liberalisation of customs in the collective imagination. One famous example in Turkey is the openness of the gay Turkish-Italian director Ferzan Özpetek. Yet for the average person, online dating remains the only option. 'I can recognise other gay people after only a few seconds, but none of them would have the courage to say it,' says Mehmet. 'On the internet obviously it's different, though there's always the problem of those who lie about their identity. But even when you find a real person, almost always they're just looking for sex. Having a relationship that is more than platonic would be almost impossible. So most of us are satisfied with one night stands, without hoping for anything else. '
Most of these sites now are being censored by the government in accordance with the islamic religion, which does not tolerate homosexuality - not even virtually. Only by disabling any kind of filter is it possible to access such sites, which are being legally blocked. So what happens if you wanted to start a relationship ? 'Turkey lacks norms concerning homosexuality; it is neither condemned nor favoured. Of course in the army a homosexual simply would not be taken into consideration, being a totally macho environment. But in daily life the social pressure is enough to inhibit us. The fact that we don't risk hanging like in some extremist islamic regimes doesn't mean that we are enjoying ourselves. '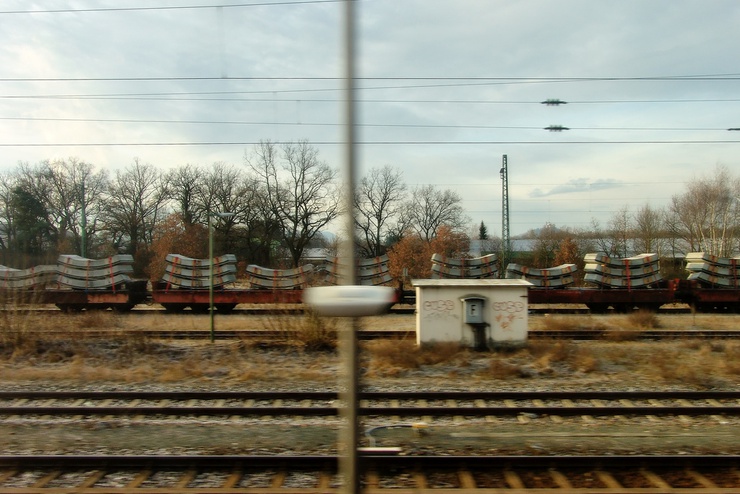 The notion is confirmed by other gay interviewees besides Mehmet, who speak of an extreme cultural difference among the various peoples of the country. In the central and eastern regions, attitudes are not so liberal. Many gay people end up getting married, not so much to protect themselves (they could fake other'strange behaviour'to justify the choice not to start a family), but to protect their loved ones from ostracism, which could lead to severe consequences. Many gay people attempt a second life as'bisexuals', out of sight of their family and partners. 'In the end, though we play at being secular, we are always clinging to the skirt of some imam, 'concludes Mehmet. 'I'm worried that with the growth of the cities, there may be a return phenomenon with a resurgence of liberal culture, with the arrival of so many people from the countryside and their conservative morals. '
This is the fifth part of cafebabel.com's special LGBT series ; read part I, part II, part III and part IV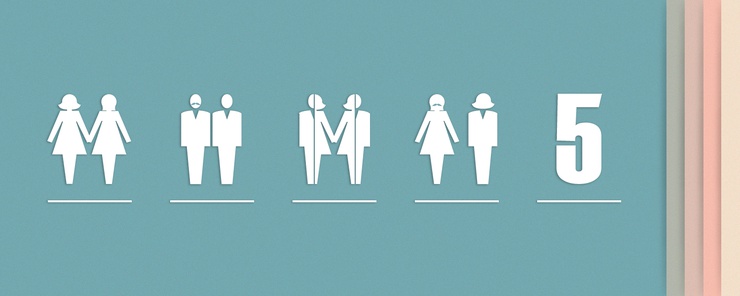 Images : main  © Thomas Weidenhaupt ; railway © Julian Turner/ both via flickr ; LGBT logo © Adrien Le Coärer/ graphimse.com
Translated from Essere gay in Turchia: "per la gente normale resta solo il cyber-dating"