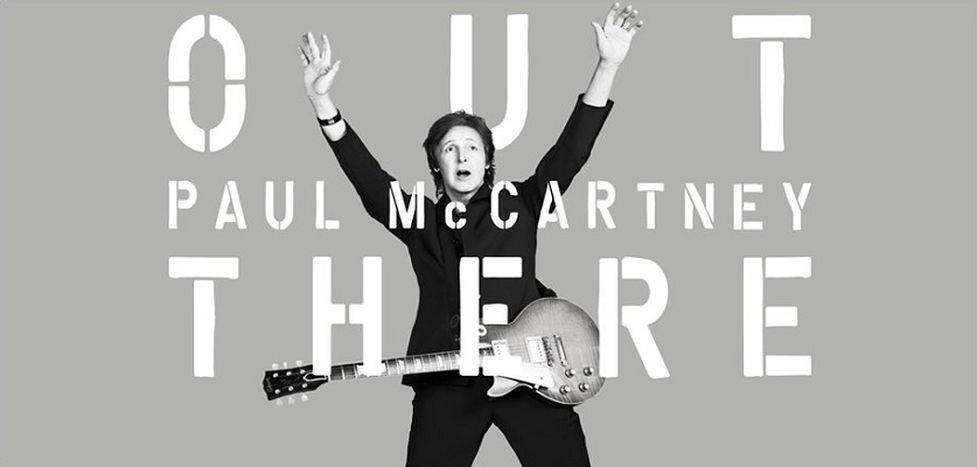 Maybe I'm amazed
Published on
Maybe I'm amazed, but the Stendhal Syndrom exists, yesterday, at the other side of the world, thousands of people had it during one of the concerts of the Paul McCartney tour Out There. Absolutely outstanding, energetic, giving himself completely, generous, vital, in shape, magnificent…all qualifying adjectives seem short when referring to him.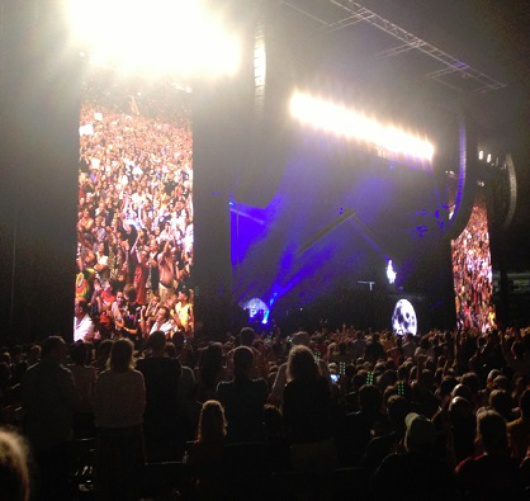 The leftie from Liv­er­pool of­fered an ample array of mu­si­cal col­ors, in­stru­ments, lights, and, of course, his char­ac­ter­is­tic rock gen­tle­man style. For those who said in cap­i­tal let­ters that this man is play­ing, noth­ing was fur­ther from re­al­ity: he ir­ra­di­ates vi­tal­ity from head to toe.    
Fire­works in syn­chronic­ity with counter time notes, in­stru­ment changes, two bises, homage to "won­der­ful Linda", to his friend John who left with so many things pend­ing to be said, or his com­pan­ion George Har­ri­son. There was also time for jokes at Amer­ica's cap­i­tal when he men­tioned the good level of Eng­lish his songs of­fered to the cit­i­zens of the for­mer So­viet Union.
Sud­denly, Black­bird. A paren­the­sis on stage, lights com­ing down and heart felt si­lence. There was Paul, our usual, call­ing for so­cial com­mit­ment and hope of a world, which in the 60s was pend­ing to be fixed and con­tin­ues de­mand­ing re­forms. At that point, any small in­con­ve­nience, hol­i­days claims, or tired­ness dis­ap­peared. Among the au­di­ence there were cou­ples of grand­par­ents danc­ing songs that were prob­a­bly their first love songs, chil­dren of these grate­ful for hav­ing found their own through the Lady Madonna, and sen­si­tive grand­chil­dren prov­ing the leg­end of an era, a liv­ing myth.
After the words the ono­matopoeias came to try to de­scribe the at­mos­phere that only the Bea­t­les, Mc­Cart­ney and his bands are ca­pa­ble of cre­at­ing…"wow, ho-ho, vii-haa…" but which con­tinue in­suf­fi­cient. We leave you the reper­tory of his con­cert since what is only left to say is: Thank you Sir Paul Mc­Cart­ney.
Eight days a week

Ju­nior's farm

All my lov­ing

Lis­ten to what the man said

Let me roll it

Pa­per­back writer

My Valen­tine

Nine­teen hun­dred and eighty five

The long and wind­ing road

Maybe I'm amazed

I've just seen a face

We can work it out

An­other day

And I love her

Here today

Your mother should know

Lady Madonna

All to­gether now

Lovely Rita

Mrs. Van­de­bilt

Eleanor Rigby

For the ben­e­fit of Mr. Kite

Some­thing

Obladi Oblada

Band on the run

Back in the USSR

Let it be

Live and let die

Hey Jude

(after 1st bis) Day trip­per

Hi, hi, hi

Get back

(after 2nd bis) Yes­ter­day

Hel­ter Skel­ter

The Abbey Road Med­ley (Golden slum­bers / Carry that weight / The end)
Note: Spe­cial thanks to my uncle Acis­clo, who in­tro­duced me to this great band with a whole gen­er­a­tion of mu­si­cal and so­cial change in the 60s and 70s. Chronic Curro ded­i­cated to my friend who ac­com­pa­nied me in spirit through­out the show.
Clara Fa­jardo
Translated from Maybe I'm amazed