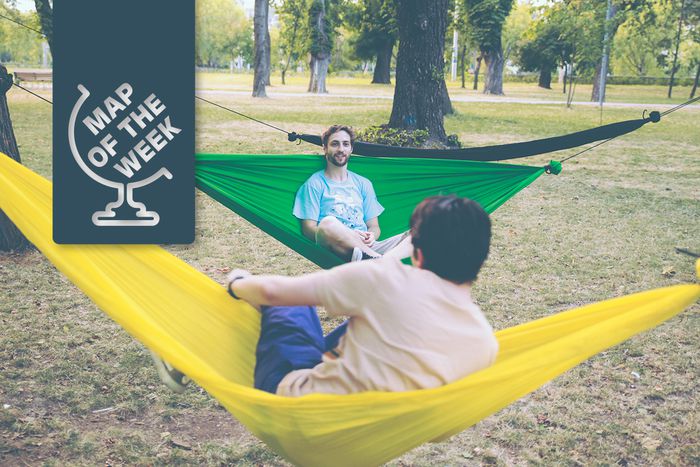 Map of the Week: Who are Europe's hardest workers?
Published on
In Germany, there's apparently quite a bit of chat about the Gammelgriechen or "lazy Greeks"  (a term coined by the tabloid Bild) who work little and squander public funds from the EU countries. But is it true that southerners work less than the north? Check out our map of the week:
Actually, figures from across Europe calculated by the Organisation for Economic Co-operation and Development (OECD) in 2013 prove just the opposite. In no other country is so little work is done as in Germany (average 35.3 hours/week), only Switzerland (35 hours) and the Netherlands with 30 hours per week work fewer hours.
According to the OECD, the Greeks work for the longest in their main job among European nations  (42.1 hours/week), closely followed by Poland (40.7), Slovaks (40.7) and the Czechs (40.5). Another study, this time from Eurostat, also shows that the Greeks are at the front for working a second job, with an additional 17.8 hours/week. This pretty much makes it a 60-hour week! What was that about Gammelgriechen, again?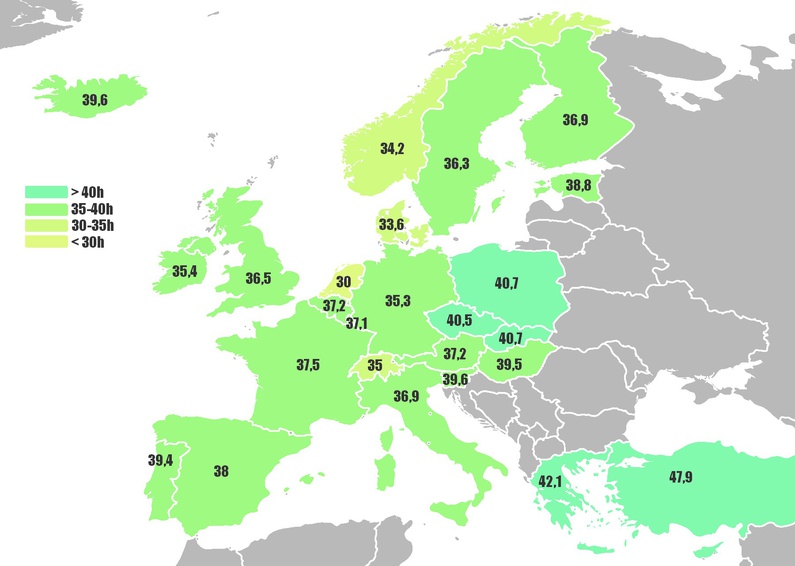 Source: OECD 2013
---
This article is part of our Map of the Week series: charting the stats that matter to Europe, one map at a time.
Translated from Map of the week: Europas Faulenzer