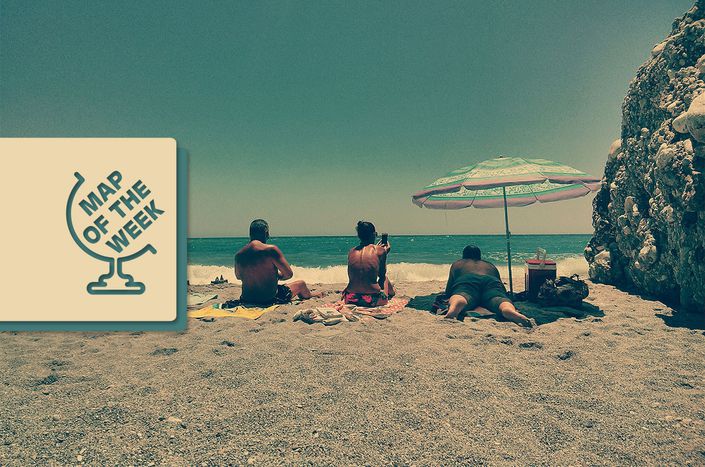 Map of the week: Spaniards on holiday
Published on
60% of Spaniards will enjoy their holidays during the months of July and August.  Although Spaniards do like summer in their own country (two out of three will remain in Spain), the more adventurous among them will go out of the country to other European destinations. These were the favoured destinations of summer 2015. 
Spaniards love their own beaches, mountains and cities. In fact, the majority of Spaniards who planned holidays this summer will stay within their national territory. According to a survey conducted by Europ Assistance, two out of three Spaniards will stay within their own borders, and as usual beach destinations are the favorites ones, mostly on the coasts of Andalusia, Valencia or the Balearic Islands.
Although, like every year, the two great regional capitals remain among the favorites and are not spared the wave of tourists: Madrid and Barcelona again make an appearance in the top 10 favorite Spanish destinations, according to Trivago's annual ranking. But what about those who choose to spend their holidays in other European countries?
The preferred destination remains Italy (12%), with Rome as preferred city for travellers, of course. It is followed by France (11%), which welcomes Spanish visitors not only in its magnificent capital, Paris, but also in its countryside and beaches. The next country on the list is Spain's neighbour Portugal (9%), where visitors opt mainly (according to TripAdvisor) for the cities of Lisbon, Porto and Albufeira. Finally, among the Spaniards who spend their holidays abroad, there are also those who choose UK (5%), with London winning the title of "most wanted city in Europe."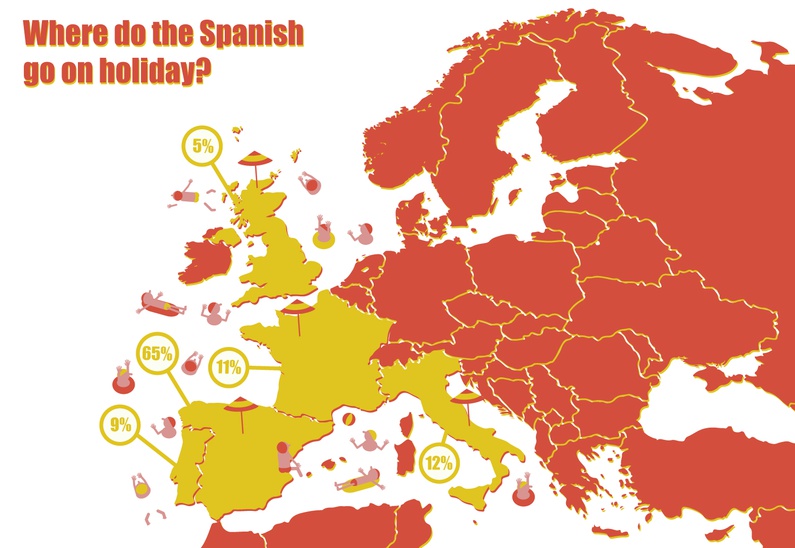 ---
This article is part of our Map of the Week series: charting the stats that matter to Europe, one map at a time.
Translated from Europa a la carta: Españoles de vacaciones