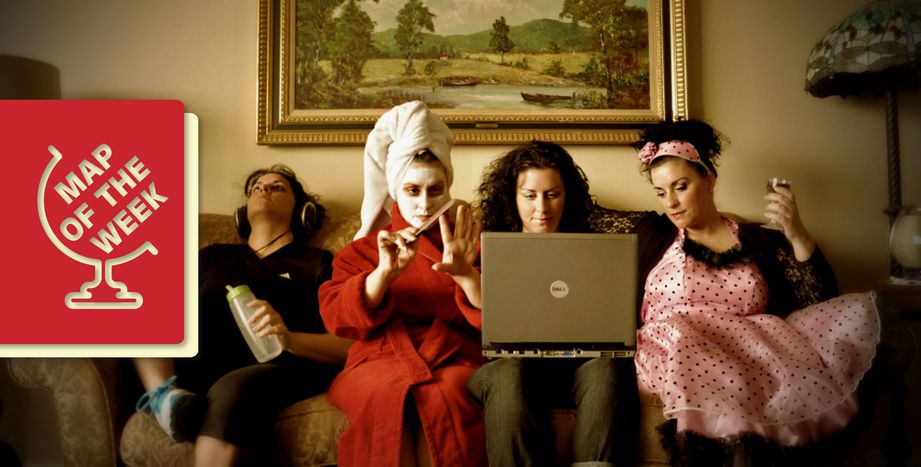 Map of the Week: Netflix 'aint so chill
Published on
Netflix has cracked down on the use of VPNs and other get-arounds to prevent users from viewing content not licensed in their country. As most places outside of the US get a raw deal when it comes to content, we ask which European countries get the best value for money from the service. Who gets the biggest House of Cards and who's left all on their Jessica Jones?
The latest Netflix security push aims to rend the service as unbreakable as Kimmy Schmidt. Fed up of its customers using clever technological fixes to access US only content, the streaming service is trying to put a stop to the practice of using Virtual Private Networks (VPNs) and other methods of fooling their servers. 
The American video-streaming giant recently expanded its consumer base to include a further 130 countries, including – for example – Serbia, Russia and Poland. The total is now up to 190, though the service still isn't available in China, or places subject to "U.S. government restrictions on American companies" – Syria, North Korea and Crimea.
However, access to content can hugely vary around the world, due to countries' individual licensing and copywrite laws. In January 2016, the website finder.com compiled a list of how each country shapes up. At the time, the American version of the site licensed far more than the rest of the world – 5750 different film or TV titles. If you live in the British Virgin Islands, not only will you enjoy the tax haven's financial benefits, you'll also have one of the next biggest Netflix libraries – 3608 viewing options.
In Europe, Ireland comes out on top, offering its citizens 2963 titles via the streaming service. It's closely followed by Lithuania, far outstripping its Baltic neighbours with 2937 productions on offer. Bringing up the rear we have poor Albania, whose 233 available titles don't leave much opportunity for a lengthy session of Netflix and chill.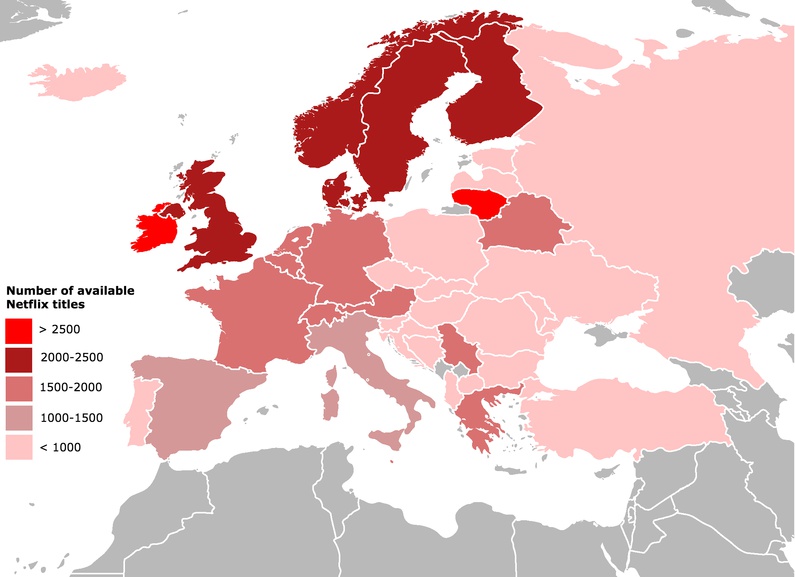 ---
Source: see finder.com for the full report. Data for Cyprus, Montenegro and Kosovo unavailable.
---
This article is part of our Map of the Week series: charting the stats that matter to Europe, one map at a time.