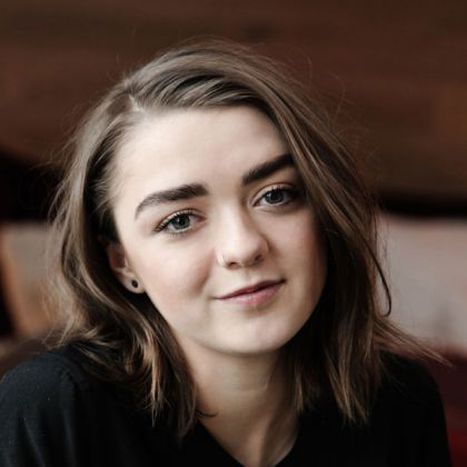 Maisie Williams: beyond Arya Stark
Published on
This is a eventful time for Maisie Williams, aka Arya Stark. After recently turning 18, seeing the release of the 5th season of Game of Thrones, she has also just done her first major big-screen role in The Falling, a drama set in an English girls' boarding school in 1969.
While waiting for this big moment (the release of The Falling) for the young Maisie Williams, we kept this interview from February, during the Berlinale film festival in Germany up our sleeves (in the mean time, we could've made more puns with "Winter is Coming"). During the festival, Maisie already couldn't go unnoticed in the streets of Berlin. She was also undoubtedly the top dog in the "European Shooting Stars" award, given to the ten best young European actors at the Berlinale. Maisie even managed to run into her German colleague Sibel Kekilli, who plays Shae in Game of Thrones. The craze surrounding the release of the fifth season has confirmed that Game of Thrones is THE series of the moment.
It's a dark series, full of violence, sex, treason, and power plays between dynasties. In the middle of all this treason and this carnage of characters, is Arya, the youngest of the Stark family, who, for the moment at least, is playing her cards wisely. But Maisie, only 18 now, has other adventures to go on.
The Falling trailer.
cafébabel: What personally brings you closer to Arya, your character in Game of Thrones?
Maisie Williams: She's someone who says what she thinks and, sometimes, I'd like to be able to act that way too. It's important to be able to express your opinions like she does, rather than holding back to avoid offending anyone.
cafébabel: The story of Game of Thrones is very violent, notably for your character, did you read the books before starting on that adventure?
Maisie Williams: No, when I auditioned, I was 12, and I didn't really know what I was getting into. The books weren't really appropriate for my age.
cafébabel: Another difficulty in the series - you lose a lot of the ones close to you.
Maisie Williams: Yes, it's a shame, because these are actors that you get along with, and who have to later leave the adventure. We stay in contact, obviously, but it's not the same when you don't see each other on the set. And also, every season when I receive the script, I wonder who's next on the list, and whether eventually it will be me who is killed.
cafébabel: You were also in the film Cyberbully, which deals with problems with safety on the Internet.
Maisie Williams: The use of the Internet is extremely popular, and the issue of security online is rapidly imposing itself. I also wanted to show that what's written online is real, and can hurt people.
cafébabel: You yourself are extremely present online, with over 800,000 followers on Twitter, and as many on Instagram or Facebook, what does that contact with the public bring to you? 
Maisie Williams : I think that it's important to show that I'm Maisie, and not only the Arya that you see on TV. I like showing who I am, what I like to do. It's true that sometimes I'm a little overwhelmed by everything that's said online. But it's a choice that I made, I'm taking responsibility for it. This desire to show who I really am also explains the fact that I'm searching for new characters for screenplays. To show the different facets that I have. 
Maisie is 18 years old. As a first-time voter, she is calling upon people her own age to do the same as her during the elections: vote.
Note: certain quotations from this interview were published in February 2015 in the newspaper Ouest-France.
Translated from Maisie Williams n'est pas seulement Arya Stark