Madrid of the 50s
Published on
...euros that is! Ski, eat, go to horse races, museums or have a cocktail - what to expect from the most counterfeited note of the year!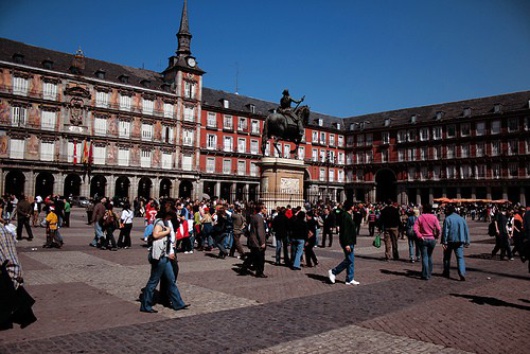 Plaza Mayor, Madrid (Photo: selectormarx/ Flickr)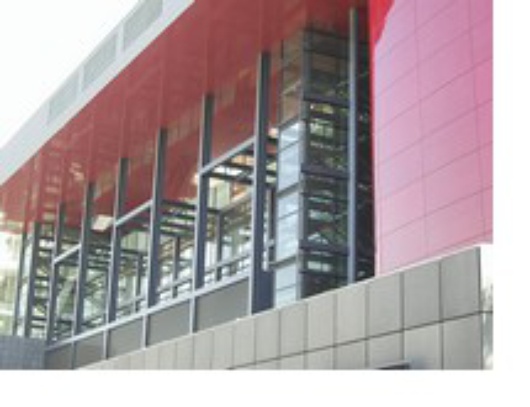 Queen Sofia National Museum: 6 euros
Located in the Atocha district, the Reina Sofía National Museum Art Centre (Centro Arte Reina Sofia - CARS), in the former headquarters of the San Carlos Hospital, serves up the best of Madrid's modern art. Here it is considered the Spanish equivalent of Paris' Pompidou or London's Tate Modern. Inside you can contemplate the best works of Spanish artists from the last century, such as Picasso, Miró and Julio González, but the piece par excellence is Picasso's 1937 Guernica. In 1990, with the aim of endowing the building with an image that fits its modernity, crystal exterior lifts were constructed on the façade by British architect Ian Ritchie. In 2005, the museum was expanded with three new buildings designed by French architect Jean Nouvel.
Reina Sofía museum: c/Santa Isabel 52, 28012 Madrid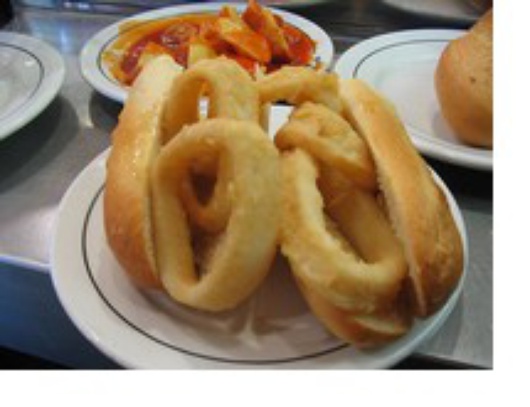 Calamari sandwich and a small beer: 4 euros
The calamari sandwich is one of the most typical dishes of Madrid, as well as being very simple to prepare. It consists of several slices of squid that are coated in breadcrumbs and fried, then stuffed inside a roll that has been split along one side. There are many bars that make them, most of them in the city centre. One of the best known places is El Brillante, in the Atocha district. It may seem strange in a city 500 km from the sea that calamari is common, but the origins of this dish date back to the forties, in the time when Madrid suffered famine and the only seafood that arrived in the capital was squid, cod and tuna. For a sandwich, squid was the least expensive.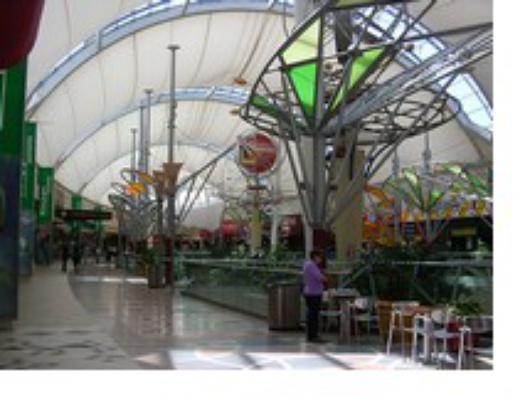 El Brillante: Glorieta del Emperador Carlos V nº8, 28012 Madrid
Ski in Xanadú: 23 euros
There are many sports activities within reach, but without doubt the most striking is that offered by the Xanadú shopping centre, which makes it possible to ski year-round. It's not necessary to leave the city or wait for winter, since you can enjoy yourself the whole year through in the Madrid SnowZone covered trail. The only one in Spain and the largest in Europe, this is a snow park for the entire public, with monitors to help children and beginners and a trail for experts.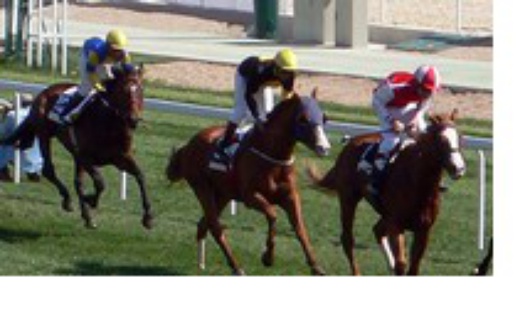 Madrid Xanadú: Autovía A-5, Km 23.5, Margen Izquierdo, Arroyomolinos, 28939 Madrid
Zarzuela Racetrack: 9 euros
The Zarzuela Racetrack, opened in 1941, was an attraction in the capital over many years - until 9 years ago when races stopped being run there due to its state of neglect. Nevertheless, after being remodelled, it re-opened its doors this past October and since then has returned the tradition of horseracing to Madrid. For only 9 euros, you can get general admission, which allows access to the fairground. During the summer, it also holds night races.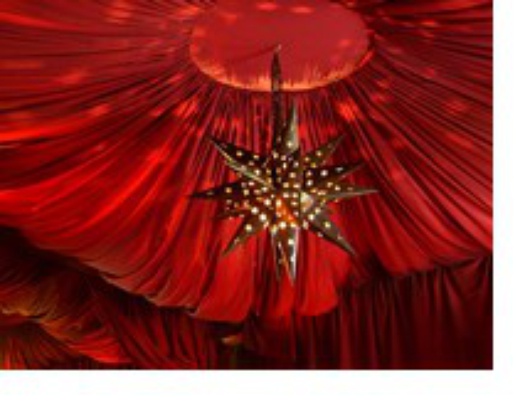 Zarzuela Racetrack: Avenida Padre Huidobro s/n A-6, kilómetro 8, 28023 Madrid
Out for drinks: 8 euros
To top the day off there is nothing better than relaxing on a bed or a sofa brimming with cushions, listening to calming background music in an atmosphere part Eastern, part Arabic, complete with fragrant candles and reddish light that match the silks hanging from the ceiling. In the Areia dance club, located on Hortaleza street between Chueca and Alonso Martínez (two central districts in Madrid popular with young people), you can enjoy yourself in an atmosphere created to relieve daily stress.
During the day this club offers different culinary treats, such as brunch served until 4:30pm. At night, cocktails are their specialty. You will find classics like the Margarita, the Tequila Sunrise, or strawberry, mango and banana Daiquiris; and contemporary drinks like the Piña colada and the Caipirinha or Caipiroska (drinks made with lime, sugar and either the Brazilian alcohol Cachaça or vodka), among many others. There is also a large variety of wines and cavas. In the end, relaxing in Madrid isn't hard after all.
Areia: C/Hortaleza 92, 28004 Madrid
In-text photos: museum (Torchondo/ Flickr), sandwich (Mainman in the night/ Flickr), Xanadú (xml_vzla2/ Flickr), racetrack (Seisdeagosto/ Flickr), Areia (Vagamundos/ Flickr)
Translated from El Madrid de los 50... euros