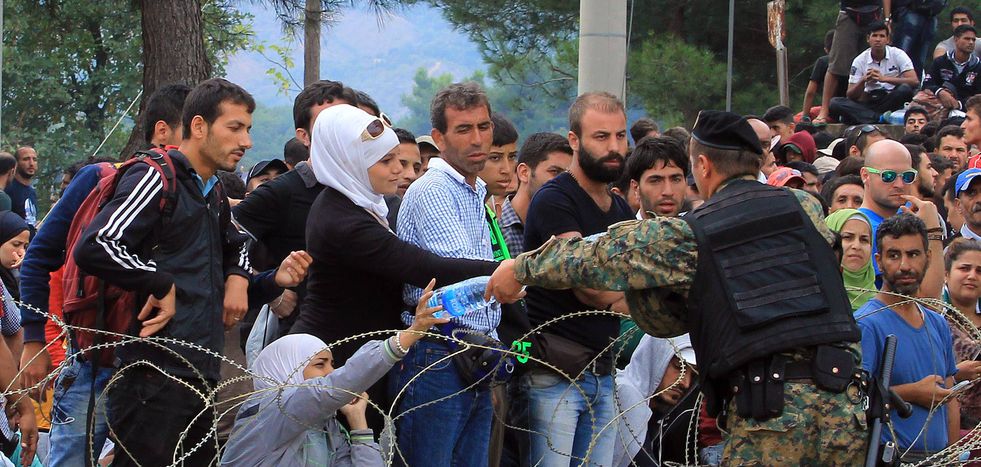 Macedonia and migrants: the need for some nuance
Published on
Often confused for an Italian salad, Macedonia is one of those countries that seldom attracts the attention of the world's media. After political protests and recent police violence on the border with Greece towards migrants, the country has been thrust into the international spotlight. Mila Damyanoska reflects on the mood in Skopje.
Massive, yet inconsistent, protests calling for the resignation of the current government, as well as rallies in support of it, took place in several Macedonian cities this spring, breaking through this media barrier and obtaining Western acknowledgement for a fragile, but now internationally-acknowledged craving for democracy.  
Nonetheless a refugee crisis – the greatest one since World War Two - abruptly and severely impacted upon the portrayal of Macedonia in various media outlets worldwide. The flight of thousands of refugees from war-torn Syria, Afghanistan and Iraq caught the world's attention, when about 4000 of them were prevented by the Macedonian police from crossing the railway-border between Greece and Macedonia. Authorities were blamed for taking a rigorous stance towards these refugees hoping for a chance for peaceful and prosperous life in Western Europe.
Macedonian authorities have frequently been heavily criticised by European and domestic organisations for providing inadequate treatment to refugees. Welcoming them with water cannons, tear gas and truncheons, is completely unacceptable. This of course led to the attention of media outlets such as CNN and the BBC to move back to Macedonia again.
Expecting a huge cohort of refugees to transit through the country is now a public secret in the Balkans, and failing to respond to it in a humane manner represents another moral failing, regardless if it is in the Balkans or elsewhere in the developed world. The refugee crisis is a current issue that affects us all; regardless of how reckless and blind we choose to be towards it.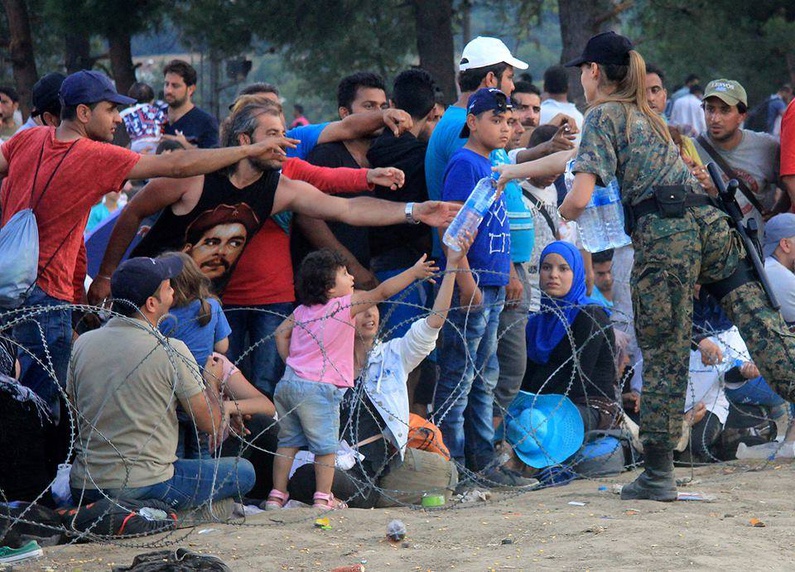 The harsh reality is that Macedonia lacks the infrastructure to cope at the moment. We do not even have trains that can provide safe transportation for refugees to the Serbian border, nor are there decent living conditions in the country's two refugee centres. It should not be forgotten that the police has also been caught off guard. They are stuck between securing legal passage for people along the border and lacking the tools and know-how to accomplish this.
Macedonia has citizens ready to welcome and host refugees in their own homes, and others (though I'd like to think they are fewer in number) who want to see them dead, calling for even stronger violence to be applied - it's a state of mind present in many European countries these days.
Macedonia has many internal economic and political problems as it is. Too many people inside Macedonia have not felt much safer than these refugees do right now on our borders, often receiving the similar treatment from the public services (see the recent protests). But at least we are not in (and have not fled) a war zone as they have, although if that happened, it wouldn't really surprise us anymore. We just hope that it won't get that bad.
Our people have compassion and try their best, but nobody here is a saint, be it officials or civilians. But generally, there are many Macedonians who do care and are willing to organise and help those in trouble as much as possible. So, I hope that these messages will also be spread to provide nuance to the reporting.
YouTube: Macedonia police fire tear gas at migrants - BBC News