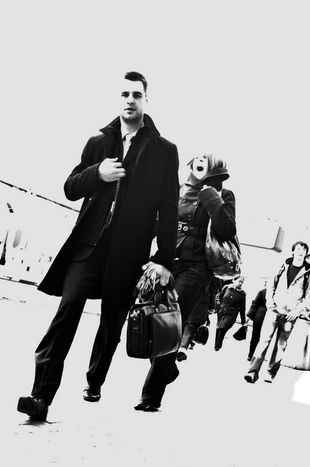 Luxembourg, the only genuinely multilingual country in Europe?
Published on
Translation by:
lindsay evans
There's a lot of talk about Luxembourg in Europe at the moment because of the country's commitment to 'bank confidentiality'. But while the financiers may be keeping their lips sealed, the Luxembourgers are speaking a whole host of languages
They say that silence is golden. In Luxembourg, that is literally true. Here, nobody talks about money and this is what the fortunes of the many banks based in the country rest on. For 25 years, the Grand Duchy has practised 'bank confidentiality', just like its role model, Switzerland. This means that bankers are under the same obligations concerning discretion as doctors, lawyers and priests. Not a word passes their lips as to the identity of their clients, their nationality or the level of their deposits. Thanks to bank confidentiality, Luxembourg has attracted investors from all over Europe and beyond. So is everyone united in silence? Not necessarily…
Because when residents open their mouths, it's a real cacophony. To illustrate, here's a scene that you can see just about anywhere: Young people are on the bus or just coming out of classes. They're talking about their favourite football team. The sentence begins in Luxembourgish, is peppered with some snatches of French, and ends in Portuguese. No-one raises an eyebrow. Some say that Luxembourg is the only genuinely multilingual country in Europe. Unlike in Belgium or Switzerland, where separate language communities live side by side, the inhabitants of Luxembourg have to use several different languages in the same day. Next to Luxembourgish – the 'national' language – French and German play the role of administrative languages. This division, the result of historical developments, was enshrined in a 1984 law.
Coffee, café, Kaffee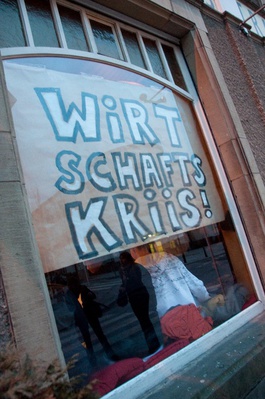 In other words, laws are written in French, administrative documents can be written in French or German, and a cup of coffee is ordered in Luxembourgish. Really? Well, that's not quite the reality… Almost half of residents don't have a Luxembourg identity card or learn Luxembourgish as their first language at home. The cross-border commuters – 150, 000 of whom come into the country every day to make their living – add to the multilingual picture.
Luxembourgish, French, German, Portuguese, Italian, English… But which do I use to order my coffee? Many people are asking themselves the same question on a regular basis. A question that uncovers the other side of the polyglot coin. Choosing a particular language to use for a particular situation can become a real minefield.
Beware of nationalism
A nationalist, identity-related discourse has been circulating within Luxembourg society for years. On facebook, 3554 Luxembourgers are members of the group Ech schwätzen just nach lëtzebuergesch an der Geschäfter ('I will only speak Luxembourgish in shops'). 141 want to 'speak Luxembourgish over their bowl of bean soup', while 40 more subscribe to the slogan, 'Let's schwätz lëtzebuergesch'. The right-wing party ADR is a pioneer of these identity concerns. And the trend is growing in the lead-up to the national elections that will take place in June 2009.
More and more voices are piping up to demand that foreign residents and cross-border commuters learn Luxembourgish. This movement is also supported by the government, who are trying to actively promote its study. The latest brainwave is 'language leave'. Unique in Europe, this time off allows people working in Luxembourg to take (paid!) holiday to study the country's language. 200 hours for the whole of your career to 'schwätzen Letzebuergesch'. There are similar private initiatives springing up across the nation. Astrid Lulling, a Luxembourger MEP, has just launched a Youtube blog in which she gives lessons in Luxembourgish.
Discover more from Luxembourg with our new local team in their blog  Babel de Lux
Translated from Le Luxembourg n'a pas sa langue dans sa poche