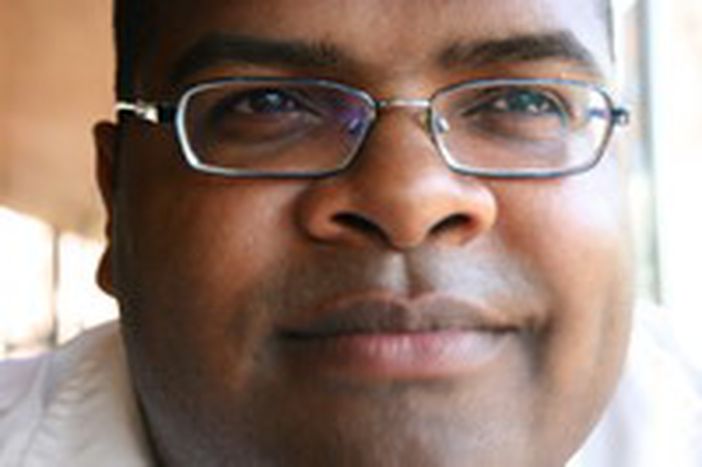 Lux Voor: the changing face of politics
Published on
Translation by:
luke croll
Neither coalition nor legal organisation, the 'Lux Voor' movement, founded in March 2006, radically questions contemporary Dutch politics. We take a look at this flourishing network
Ian Van der Kooye, 34, is used to taking matters into his own hand. At the end of the 90s, he went to India on a humanitarian trip to help out an orphanage managed by a Dutch reverend. Once there, he was horrified. William, the owner, was a paedophile who used his own establishment to exploit children. Disgusted, Van der Kooye created an association which finances the relocation of these children to healthier homes.
It's the same battle for him at home. At the start of the new Millennium, Van der Kooye disagreed with the turn his country was taking. The rise of the controversial Pym Fortuyn – before he was assassinated in May 2002 – crystallised the latent xenophobia of Dutch society. The government at the time is accused of doing very little. The political organisation of the country, the famous "polder model", was paralysed by the need for consensus in the decision-making process.
Personal development in politics
Van der Kooye, who is originally from Surinam, felt at odds with Dutch society. With four friends, he decided to act. In March 2006, 'Lux Voor', ('Light' in Latin and 'Progress' in Dutch) emerged and aimed at gathering Dutch people aged under 40 from the main national parties. The movement tries not only to overcome partisan schisms but also to tackle the three challenges of contemporary Dutch society: aging population, self-centredness and polarisation.
As his daily activity, Van der Kooye manages a home for women and children. He teaches his "lodgers" how to find a job, keep it and perform day to day administrative tasks. "We teach them, above all, to take themselves in hand," he says. It is this human approach to personal development that Lux Voor would like to implement throughout the different Dutch social strata.
This strange think tank also believes the Welfare state should abandoned. According to Van der Kooye, its only objective is to fund the retirement of 'baby boomers'. "The State should encourage ambition and develop the potential of each citizen," he states.
To bring about such a change, Lux Voor is advocating strong governance and a majority system where candidates can be clearly chosen. In the Netherlands, there is only one round of voting and many candidates. "The result is that the voters don't know who they're voting for," Van der Kooye points out.
Moreover, he believes that the government should help senior citizens and promote cooperation with associations, in closer proximity to citizens. "The elderly need work and young couples need nurseries for their children," he preaches, convinced of the need to work past the standard retirement.
Overcoming schisms
However, Lux Voor does want to propose concrete laws or regulations yet. By bringing together political leaders, opinion leaders and young committed politics enthusiasts, Lux Voor hopes to create "background noise" favourable to change. Many of the current supporters of Lux Voor will join tomorrow political elite.
Their "political cafés", debates organised around a progressive figure every month, are already a success. Alexander Pechtold, the Minister for Administrative Reform, and the Deputy Mayor of Amsterdam, Ahmed Aboutaleb, are but two people who the figures who have already taken part.
The think tank is also quick to criticize the rigidity of Dutch political parties. "If an MP does not agree with the direction of the party, it's all over for him," says Van der Kooye, who believes that each coalition can have interesting ideas. "Everyone can be inspiring, even Puff Daddy or Pamela Anderson".
For Van der Kooye and his partners, nothing is set or fixed. Some critics reproach Lux Voor, however, of being strongly attached to the PvdA Labour party, as this is where the majority of its founding members come from. "We are trying to lose this label," Kooye says in response.
English system
Lux Voor does not see politics as a left/right dichotomy, but sees a much cleaner break between progressives and conservatives as in the United Kingdom. Moreover, Lux Voor would like to see more women and 'visible minorities' represented in the Dutch political classes. "In our meetings, more than 60% of the participants are women," Van der Kooye says gleefully.
Even if creating a political party is "not on today's agenda, you can never say never," he says. In his opinion, turning Lux Voor into a coalition would go against the basic philosophy of the movement – total freedom to discuss and debate, outside the rigid framework of a party. Nevertheless Van der Kooye hopes to join the candidate list from next year, in order to be elected to the Dutch Parliament.
Translated from Lux Voor : la politique change de visage