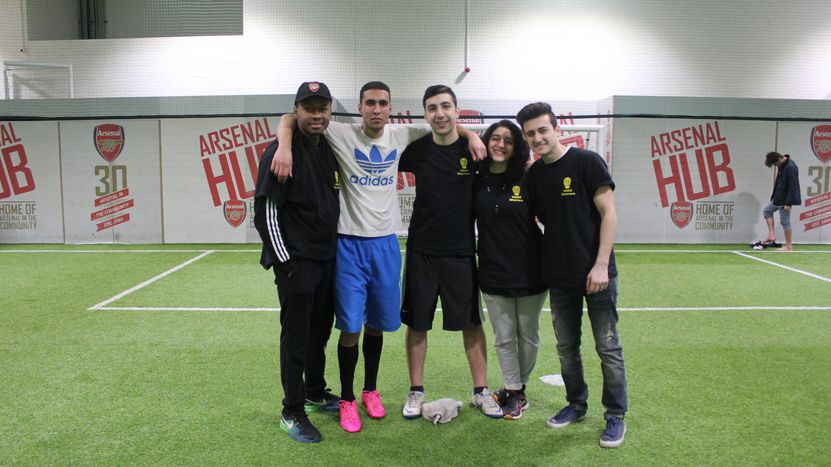 London: The kickabout helping refugee kids feel at home
Published on
Five London students have found an effective method of integrating diverse ethnic groups within a multicultural neighbourhood, a solution that in the long run could help diminish racially motivated violence. Their idea involves combining two long lasting traditions – football and charity.
Raphael Gregorian, Mounir Haddad, Emmanuel Etuh, Nazgol Kafai and Ramie Farag – all third year students at London's School of Oriental and African Studies (SOAS) – created Camden Cares; a project oriented at helping incoming refugee families settle within the Borough of Camden.
The five young entrepreneurs met when they became part of ParliaMentors – a UN award-winning programme, created by the 3 Faiths Forum (3FF). It's aimed at encouraging diversity and tolerance within the political sphere through social actions both created and carried out by students in the areas around their campus.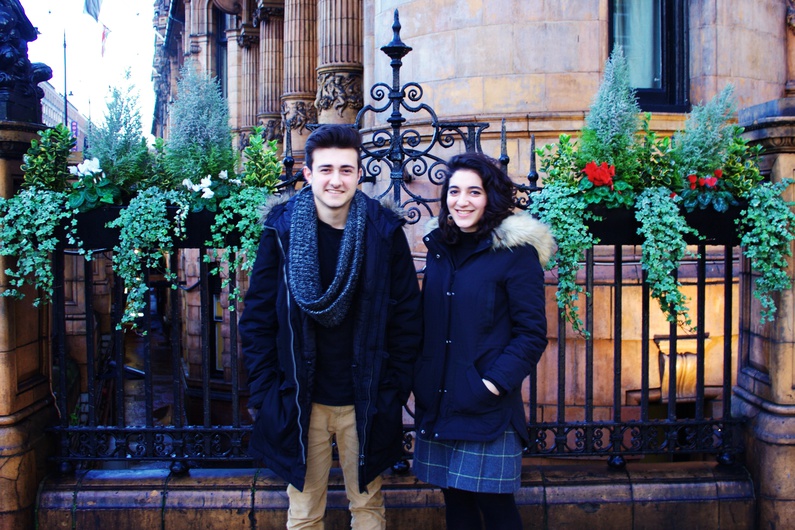 I meet Raphael and Nazgol in the heart of the Borough, where they take me to Atrium café at the President Hotel. With its "roaring twenties" décor, it's supposedly one of the favourite spots of SOAS students. Their enthusiasm towards the project is contagious and we all find it hard to adapt to the café's surprisingly quiet atmosphere. They tell me about the first football match for young refugees they organised in cooperation with Arsenal Football Club at the team's stadium – the very first initiative implemented under this ambitious project.
"Until the last minute we thought that no one would come," says Raphael, "but in the end there was a surprising turnout: twenty-five kids showed up just for that first match. We had people from Eritrea, Afghanistan, Kurdistan and others. They absolutely loved the event. Some of them didn't speak English very well, but once they learned each other's names, they went on with the game. It was really heart-warming."
Bumpy beginning
What made them think there would be a turnout of zero? Originally, Camden Cares was supposed to only target those Syrian refugees legally admitted to the Borough – twenty families in 2016. However, two weeks before the first match, the Home Office announced it would only accept four of these families. As a result, the group was left without enough people to work with that fit the teenage demographic specified for the project.
What initially appeared to be a limitation, quickly turned into an opportunity for even greater ambition. The five entrepreneurs decided to expand the target group to include refugees in general across the capital. They approached several different charities with a professionally designed leaflet to advertise the project. Not only did they get a high turnout, but also British kids who want to benefit from the initiative are now contacting them as well.
"I'm surprised to hear how many emails we are actually getting from British teenagers without access to similar events," said Nazgol, "It's great, because now we will be able to introduce them to refugees. With the funding we already secured, we can assure a nice day out for them."
"We are giving them the opportunity to establish friendships," adds Raphael.
The bigger picture
The students decided to implement a project focused on refugees because they themselves all come from immigrant families – being a foreigner in London is nothing new to them. Nazgol's family moved to London when she was just one year old. Raphael was born here, but is of Cypriot-Armenian origin. Emmanuel is from Nigeria, Muneer from Lebanon and Ramie is an Egyptian also born in the capital.
"In secondary school I was the only girl in my class who wasn't English and other people made me feel it," Nazgol continues, "When I went to University, I still kept the cliché in mind: 'I'm too west for the East, too east for the West.' But how can someone who grew up here feel this level of separation from the people who live here too? The real question is – why isn't society allowing these young kids feel like they are part of it?"
She explains that this problem is not a new one. It existed long ago, even before theirparents moved here: "If it was so difficult for me to assimilate at the age of fifteen, having grown up here. It must be ten times more difficult for someone who has just moved. We want to help those young people who just arrived in London feel like it's their home – but also help them preserve their own cultural identity."
Raphael does not hide his enthusiasm for living in London: "I love it because it's unique. You might have different groups living in specific areas, but everyone is still involved in the vibe of the whole city. We want it to stay like that. When I went to New Orleans I saw something completely different. It was so ethnically divided I felt like there were different countries within the city. It was quite scary."
The biggest positive outcome of Camden Cares is thus the fact that it's evolving in a way that can help the Borough of Camden to become "multicultural together, not just a collection of segregated neighbourhoods".
Aim higher, dream bigger
The group holds weekly meetings to discuss their project's action plan. Their last meeting was focused on the sustainability of the project after its delivery date this year. "Now that we know how to secure different sources of funding, and how to approach MPs, maybe we will be able to provide what other non-profit organisations cannot," said Raphael.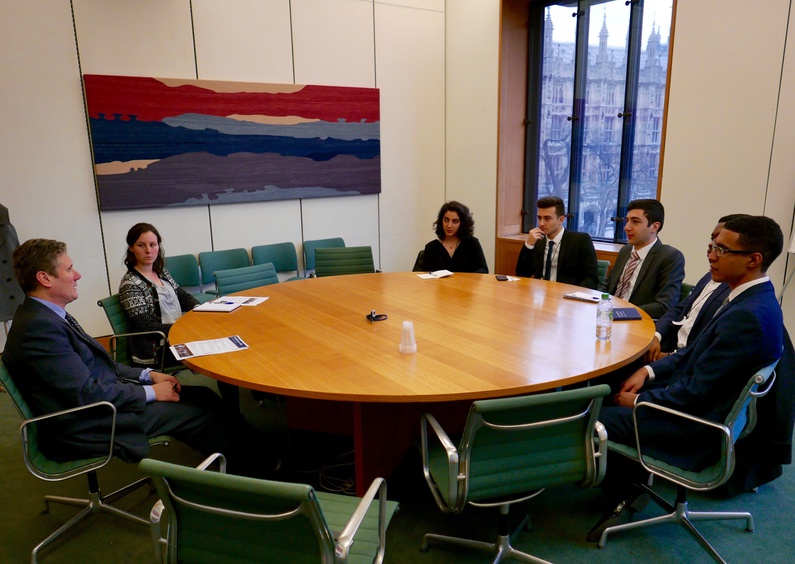 In addition to start-up funding provided by the 3 Faiths Forum, SOAS and the Arsenal Foundation, the group also managed to secure resources from O2 Think Big – 3,000 pounds. This is the next step for them, one which will provide even more funding. "The big dream is to make this project London-wide," says Raphael, timidly. What Camden Cares has already achieved with a limited budget is quite significant. Bearing this in mind, let's hope that their bigger dreams prove able to come true.
---
Translation completed by Magdalena Jackiewicz.
---
This feature report is a part of our EUtoo 'on the ground' project in London, seeking to give a voice to disenchanted youth. It is funded by the European Commission.

Translated from Londyn: piłka nożna remedium na przemoc na tle etnicznym?