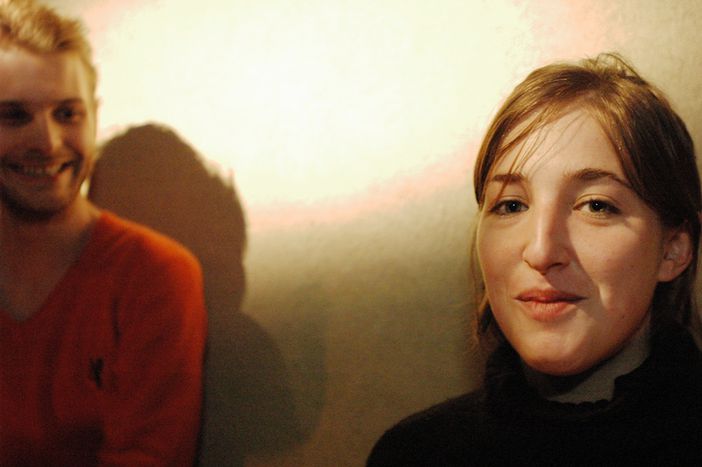 Łodz film school – Polish preparation for life
Published on
Translation by:
Sarah Pybus
The film school in Poland's second largest city is home of directors Roman Polanski, Krzysztof Kieślowski and cameramen from 'The Pianist' and 'Black Hawk Down' - an American film student's experience
Dara is exhausted. After spending the entire day searching for a suitable location for her end of term film, she has found a flat with a spacious bathroom that will provide the setting for a story of teenage love. The entire screenplay needs to be rewritten – one month before shooting starts. The 21-year old with an unusually throaty voice moved to Łodz, Poland, from New York when she was just eighteen to study directing.
Why Lodz
With the catchy name Państwowa Wyźsza Szkoła Filmowa, Telewizyjna i Teatralna, the film school is not necessarily the first choice for students. Łodz may be the second largest city in Poland, but nothing seems to have changed since the Berlin Wall came down. The city's dilapidated houses, torn-up streets and abandoned factory buildings, all that remain of the once productive textile industry, leave a grim impression.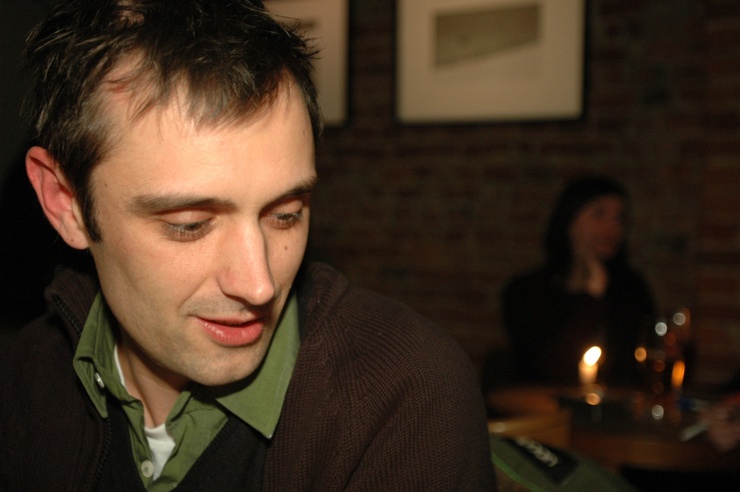 However, the city has played an important part in the development of Polish cinema by attracting the film scene's creative minds. By 1954, Roman Polanski had sat on the wide steps in front of the exhibition hall and Krzysztof Kieślowski, director of the Three Colours trilogy, studied in Łodz in the sixties. Cameramen who studied here have enjoyed particular success. Their names, usually forgotten immediately, are honoured on the Piotrkowska – the only renovated street of houses in the city – with a 'Walk of Fame': Piotr Sobocinski (Three Colours: Red, 1993), Pawel Edelmann (Oscar-nominated for The Pianist, 2002) and Sławomir Idziak (Oscar-nominated for Black Hawk Down, 2001) have been immortalised here with their own stars.
School of life?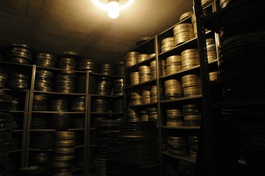 Dara herself doesn't quite know how she passed the dreaded entrance examination. 'I had to pull a piece of paper out of a hat, and the word written on it was 'INSANE'. I then had to put on a play based around this word.' All this took place under the watchful eye of the chain-smoking professors. She then had to complete the actual entrance examination. All foreign students have to take a year-long Polish course. Jan Wagner, a German graduate of the school, knows all about the stress of the first years. 
'The pressure of competition can make you more productive, but some people never overcome it'
'Not only do you have to learn this unbelievably complicated language, but you also have to take courses in all imaginable subjects and make films at the same time. Any student can be thrown out of the school for producing bad films.' This basic fear affects every filmmaker, and is written on his face. 'The pressure of competition can make you more productive, but some people never overcome it. Usually I doubt everything. But there's no time to doubt yourself in this programme.'
The tiny campus with its dusty archive stacked to the ceiling with film reels seems to come from another age. Even the staff don't seem particularly outgoing. The only funds come from the international students who travel from Japan, New York and Sweden to study here. Leszek Dawid, a former student of directing who returned to teach, explains all the advantages the school has to offer. Material and production are of the highest possible quality: all films and exercises in camera usage are shot on 35mm film to encourage students to pay attention to detail. Students are also mentored separately, their personal development even codified in the official school literature. For Leszek Dawid, this means learning the life story of each individual student. The suggestion that he acts as a sort of therapist is waved aside with a laugh. 'No, I don't try to heal the students. I just provide them with the tools for conveying their stories through film.'
The city as film set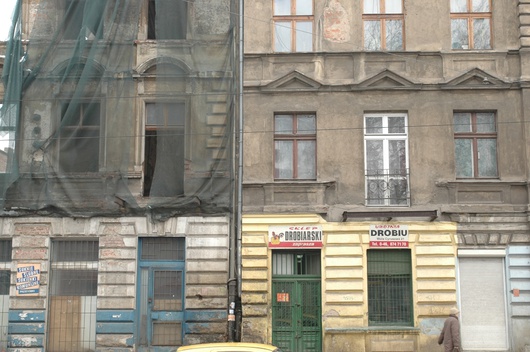 The city, with its morbid charm of what has passed and unavoidable symbols of communism, provides a backdrop for unconventional films. Striking geometric concrete landscapes and uninhabited factory buildings provide a bleak setting for stories of first loves, unemployed youth and German conscientious objectors performing community service. Kazimierz Karabasz, documentary filmmaker and professor at the school, teaches his students to pay particular attention to their surroundings and its inhabitants.
Magnifying life through a camera lens can turn ordinary people into unique protagonists, whilst also commenting on the general human condition. Łodz is buzzing with thousands of such stories. Dara is still drinking a glass of wine. Despite stress, tiredness and the filming ahead of her, she tries to remain calm. 'I have developed a thick skin and learnt to adapt and get on with others. Studying in Łodz is useful life experience.'
Translated from Keine Zeit für Selbstzweifel