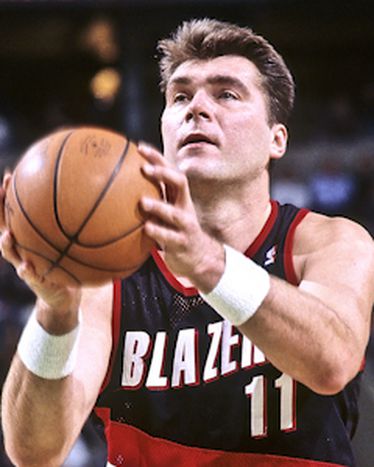 Lithuanians crazy about basketball
Published on
Basketball is the most popular and emotionally intense sport in Lithuania, which is quite a conservative catholic country. Basketball becomes the second religion when an important match is taking place and the sport has a long and great history in this Baltic state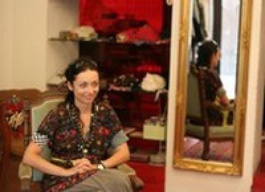 Way back during the first period of independence between 1918 and 1940, Lithuania already had a strong male team which won gold medals in the European championships in 1937 and 1939. During the soviet period, many Lithuanians became European champions playing for the USSR. In 2004, after 64 years break, Lithuanian men became the European champions again. I myself watched the final game against Spain in Stockholm in September 2003. The Lithuanians players were doing well but the Lithuanian fans were doing even better. The noise all around was astounding. Their victory became a national festival. But tragedy on a national scale occurred in April when our best basketball club Ålgiris incredibly lost a game during the last two seconds and had to leave the euroleague. Both the players and the fans are showing positive signs of recovery.
Now everyone is looking forward to Olympic medals in Athens this summer because our national team has been bringing home medals since Lithuania regained independence in 1990. Lithuanian men won bronze medals in Barcelona in 1992, in Atlanta in 1996 and in Sydney in 2000. Lithuanian women are good also good at basketball. Our best female basketball club and national team have won several important competitions and championships.
Catch them young
Why are Lithuanians so good at basketball? The answer's easy – we're crazy about it! It is the most popular sport and it has a long tradition of victory. Girls and boys play it at school and there are some special basketball schools for young people. Quite a lot of good young basketball players play not only in clubs in Lithuania, but also in Europe and the NBA. The most famous Lithuanian basketball player of all time is Arvydas Sabonis from Kaunas. He started his career playing for the USSR and then played in Lithuanian and European clubs. His best period came when he played in the NBA where he was the star of the Portland Trail Blazers club. Lithuania is hoping to host the European basketball championships in 2007 so a big sport and entertainment area is being in built in Vilnius for this event. Come and see for yourselves how crazy Lithuanians are about basketball.
Image: (cc) Steve Lipofsk/ Basketballphoto.com/ wikimedia