Lithuania: One step closer to an inclusive society
Published on
A lot still needs to be done in Lithuania for it to become a truly open society, attentive to different needs and respectful of the principles of equality. But people are slowly starting to speak up, and it's working. It is thanks to them that cities like Vilnius, Kaunas, Palanga and Klaipėda are becoming aware of what it means to truly be oneself. Photographer Arcana Femina and filmmaker Romas Zabarauskas set off to document their stories and compiled a photo book called Friendly Stories. We dig it.
Viktor & Dennis Klop-Paulikas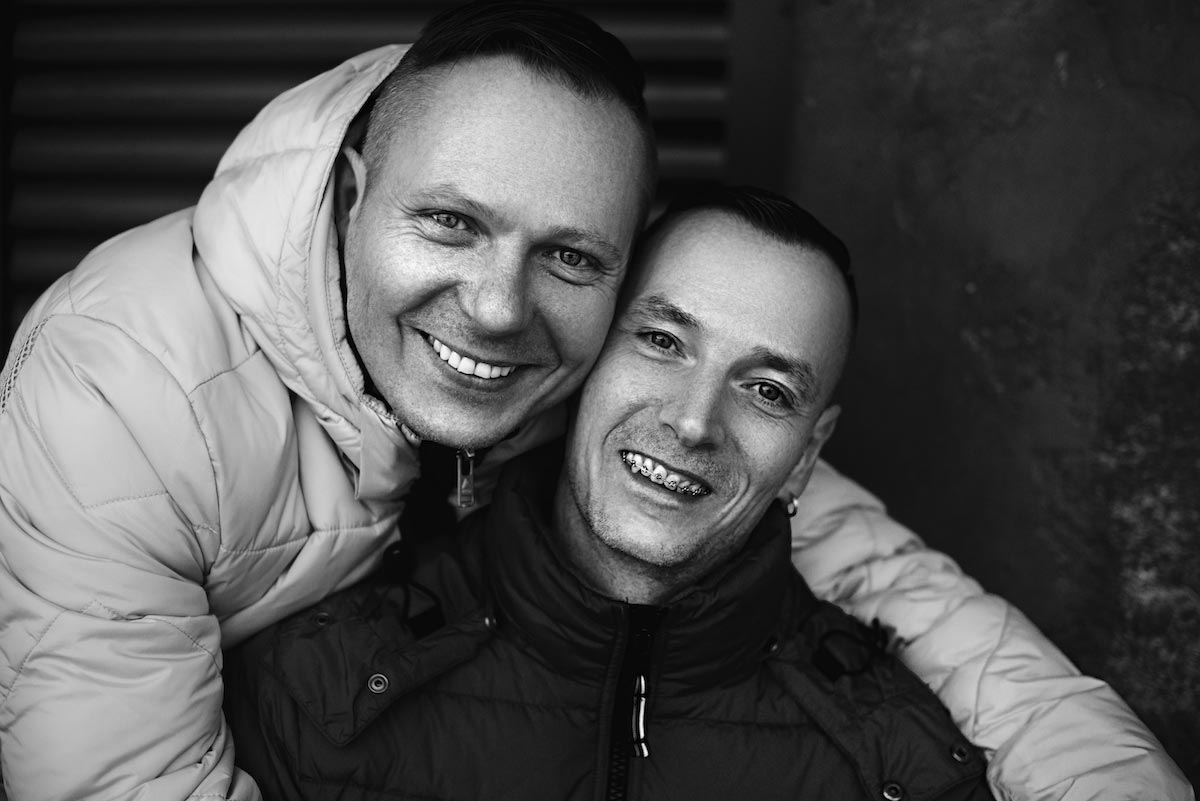 Viktor: "I had one condition for Dennis. If you love me, you have to accept me together with Lithuania. I told him openly: 'If anything happens to me, you'll have to take care of my children.' I could never abandon my family. My heart would split open if I had to leave my family and that is why I had this one condition. Thankfully, Dennis agreed."
Dennis: "I was worried about the relationship with Viktor's ex-wife and kids. But his efforts didn't go in vain, and little by little we succeeded in building a friendship."
Viktor and Dennis met in the Netherlands, where Viktor emigrated several years ago in search of greener pastures. Both were married at the time but over the years, their feelings for one another got the best of them and they decided to start a life together. That's when they decided to get married and celebrate the occasion with friends and family in Lithuania. Same-sex marriages are not recognised in Lithuania, which is why the couple are now living in a small town in the Netherlands. One day, Viktor believes, "we will be accepted".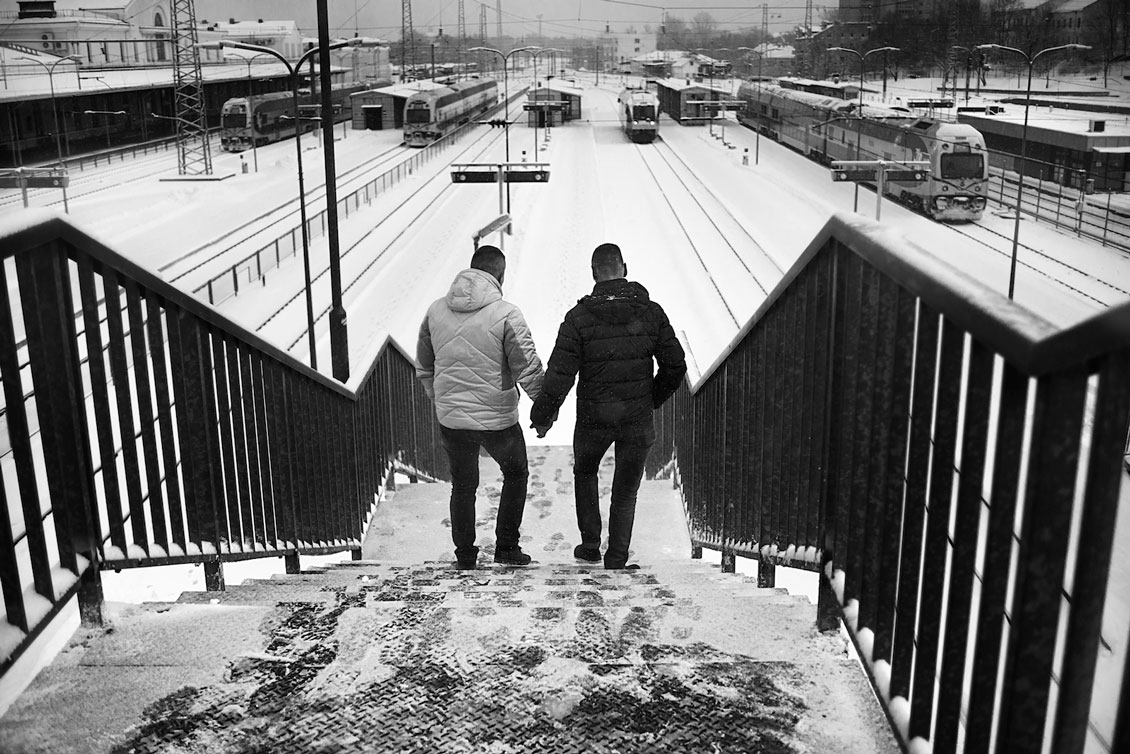 Aistė Krušinskaitė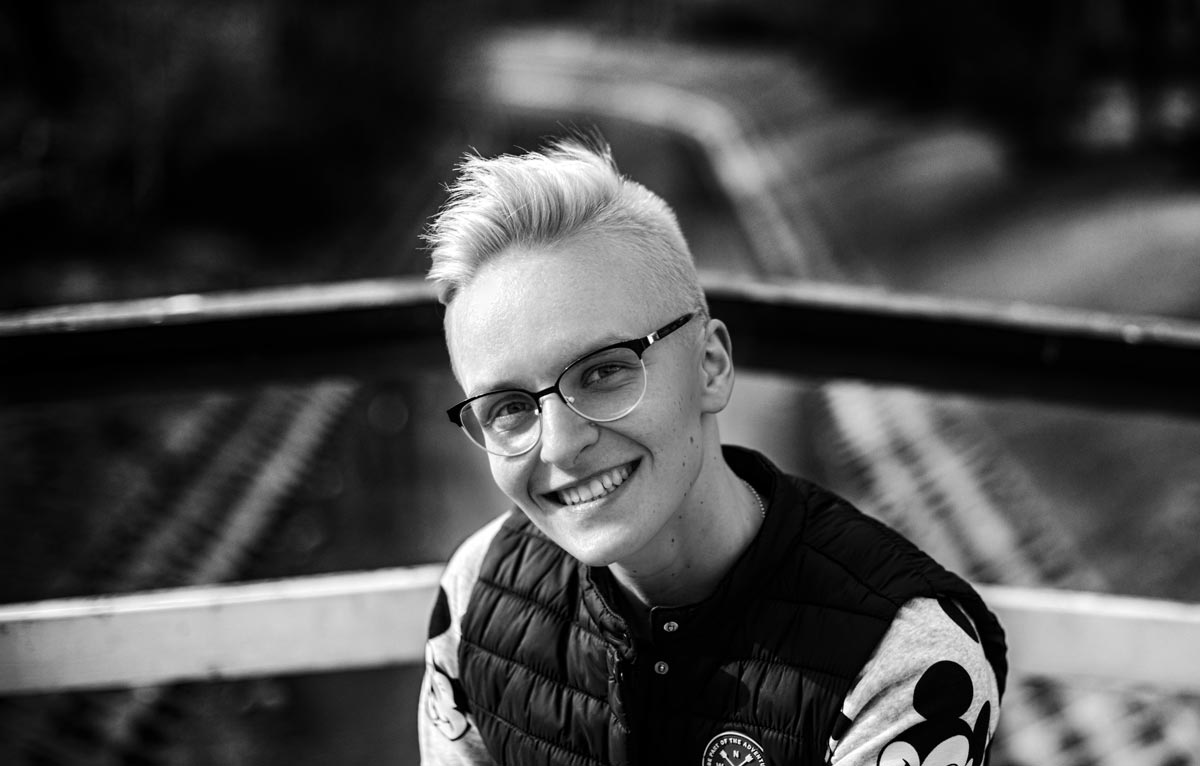 Aistė always wanted to live by the sea. After suffering an intense back trauma that put her in a wheelchair, she went to Palanga for rehabilitation. But that never stopped the young Lithuanian from diversifying her talents. Today, Aistė has her own business creating accessories, lives in an apartment in Šventoji's dunes and even does stand-up comedy shows at the "Humoro Klubas" open mic night once a year. She used to get on stage more often, but decided to reduce the frequency of her shows so that she doesn't "bore anyone".
"I still think that the situation will be mostly changed by education and visibility, not the laws. The laws are often comically bypassed. For instance, some ramps are so steep… Well, if you didn't have a disability before, you certainly will end up with one if you descend such a ramp."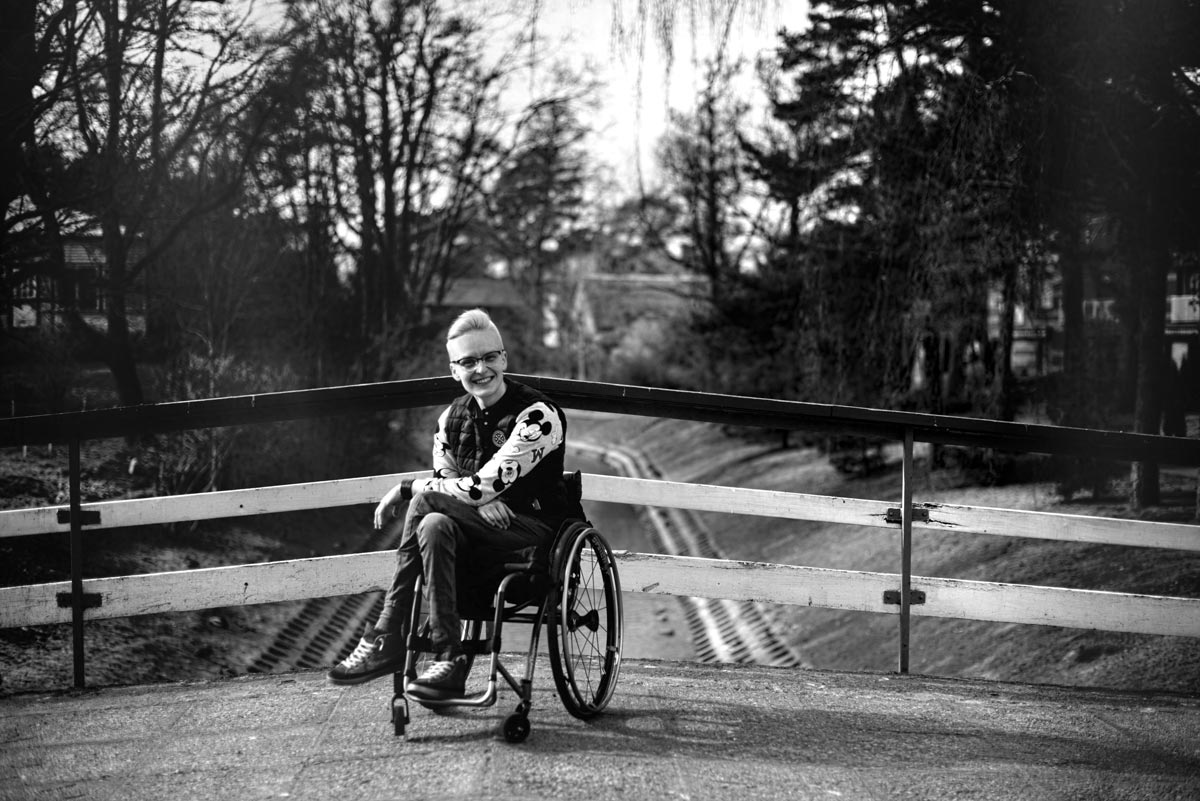 Mohamed Zakaria Belmehdi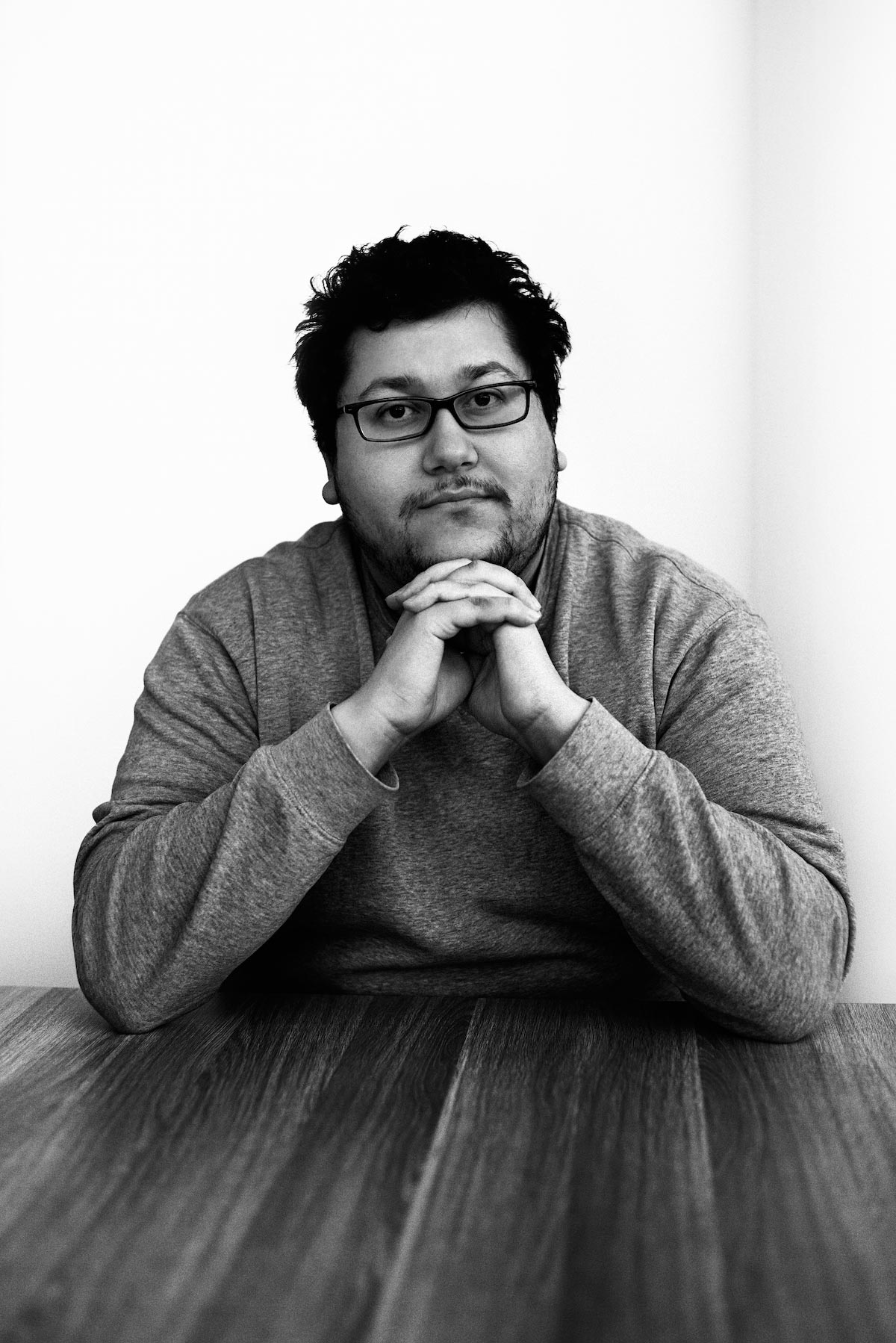 "One thing that attracted me here was the Lithuanian language – I'm interested in linguistics and always found it captivating. People say that French is the most beautiful language, but I think that Lithuanian and Slavic languages are a lot more beautiful. So I learned Lithuanian, and now I would like to settle here. Many people are surprised when I say this, but I truly think that Lithuanian society is very friendly and open minded."
Mohamed first left his home country Morocco to go study business in London. After a while, he got fed up with how difficult it was to make friends in the English capital that he decided to drop everything and move to Kaunas to study political science. Mohamed has completely immersed himself in the Lithuanian way of life: he fell in love with the language, practices folk dance and is a fan of the traditional cuisine. As a Muslim in Lithuania, he has received some stereotypical reactions from people around him. People have even asked him whether or not women are allowed to drive in his home country. But this doesn't faze him; at the end of the day, Mohamed believes in "humanity as one".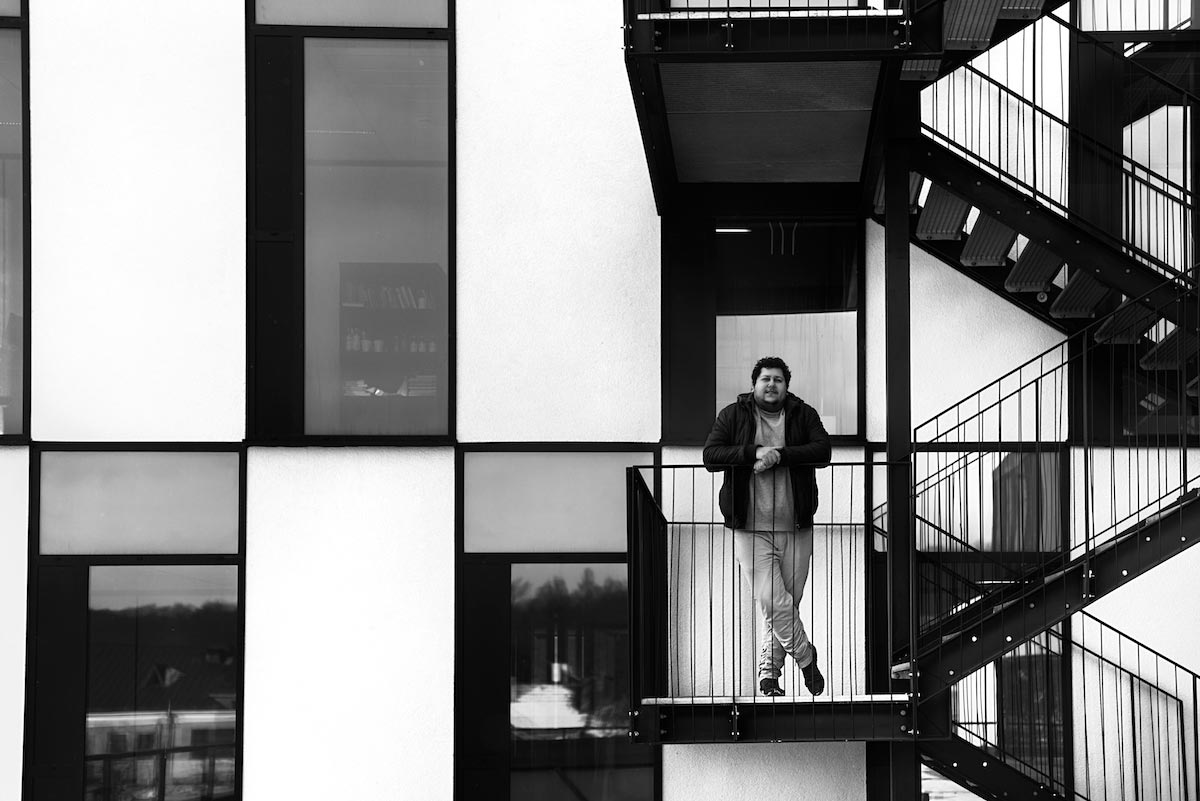 Danilas Pavilionis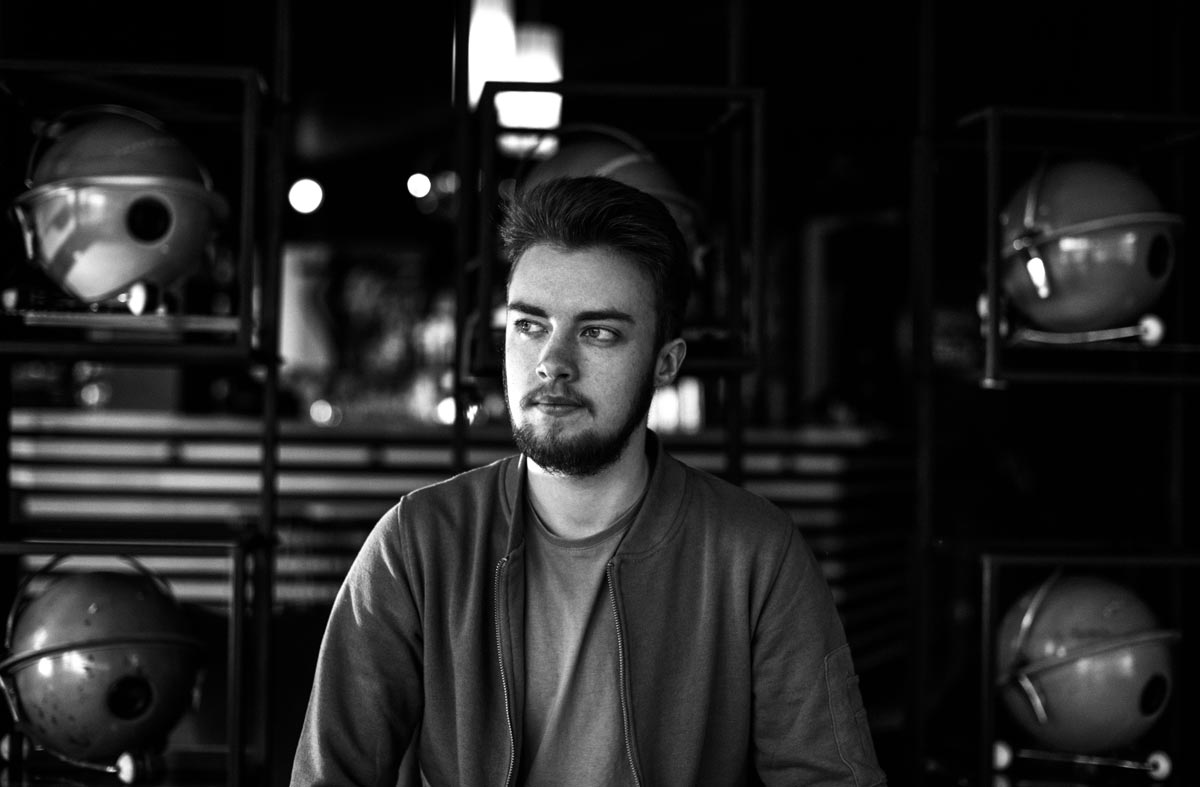 Danilas was born in a small town called Ukmergė and moved to Vilnius at the age of 19. While being an active member of the city's LGBT+ community, he is also training to become a nurse. Being transgender, Danilas has experienced different degrees of awkward moments and struggles. From changing his name tag at work, to editing his legal documents so they are in line with his new identity, he has seen it all. From his experience, it's possible to get hormones in Lithuania but it's far from common; some doctors have never even seen a transgender person before. For Danilas, openness is more effective than laws in building tolerance for LGBT+ rights in Lithuania.
"If the new bans are passed, I will have a difficult choice to make. Either, I'll be that volunteer who tries to contribute even more actively and make changes, or I'll just leave Lithuania. It's not that fun to live your whole life with documents that don't confirm your current name and gender. Let's say I work as a doctor and my name on the office door doesn't match the name I use. That would be weird, not only for me personally, but for the patients."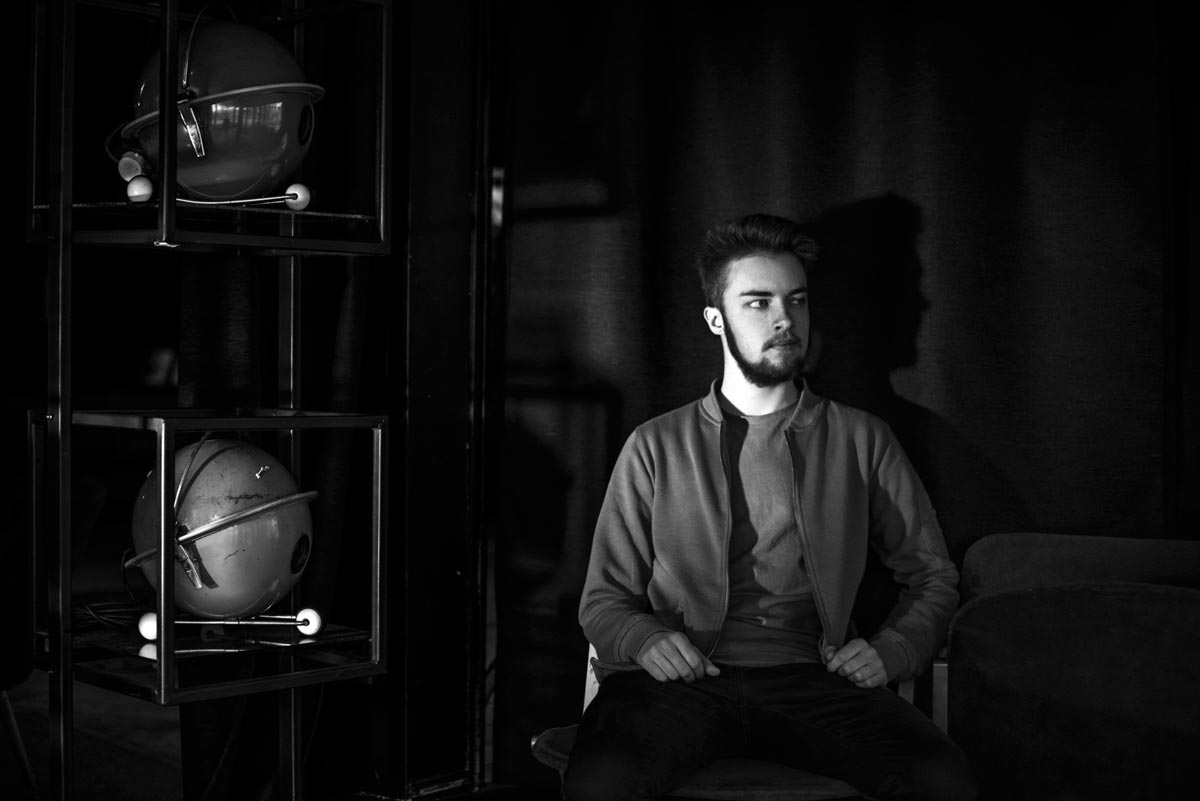 Mindaugas Baltuška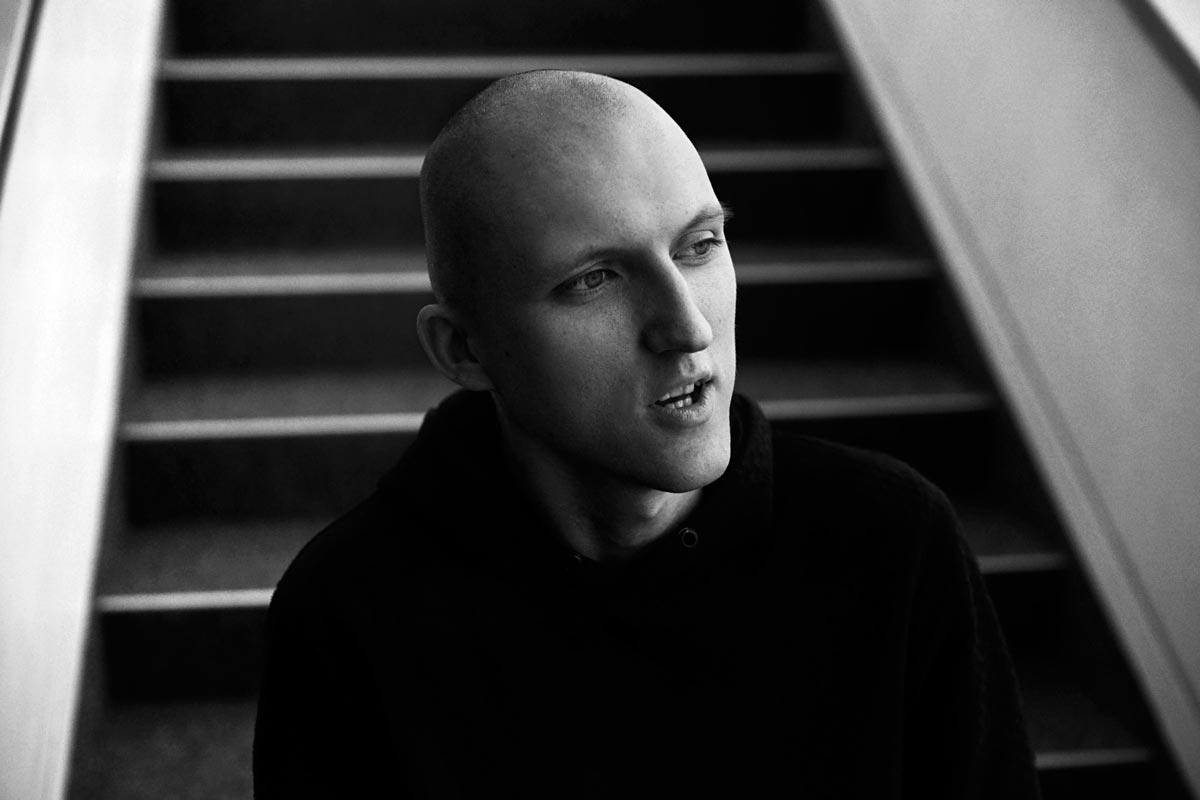 "I noticed that vegan friendly venues in Lithuania are rarely accessible for people with moving disabilities. Many of them are founded in small rooms or cellars. It's a pity, because one could think that vegans should be by default more open minded. I'd like us all to understand tolerance in broader ways. We shouldn't think about tolerating one or another group of people, but about tolerance as a common, all encompassing principle."
Before his trauma, Mindaugas was active in parkour, but he managed to keep his athletic spirit afterwards, swimming through half of the Kaunas lagoon and biking 1,000 kilometres through Lithuania. Although being in a wheelchair didn't stop him from continuing his athletic career, he began finding himself in other fields. These days, Mindaugas spends more time painting, writing, volunteering and doing photography. Despite the backlash from his grandmother, he also turned vegan one and a half years ago.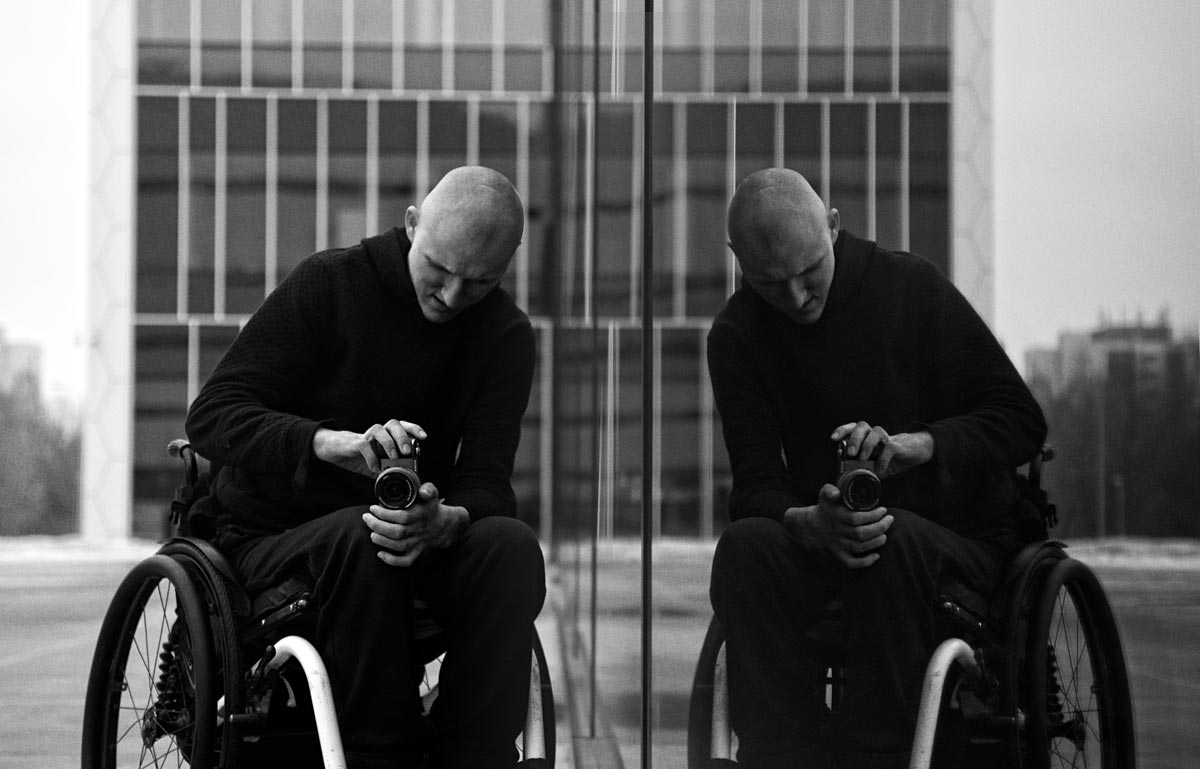 Oksana Morar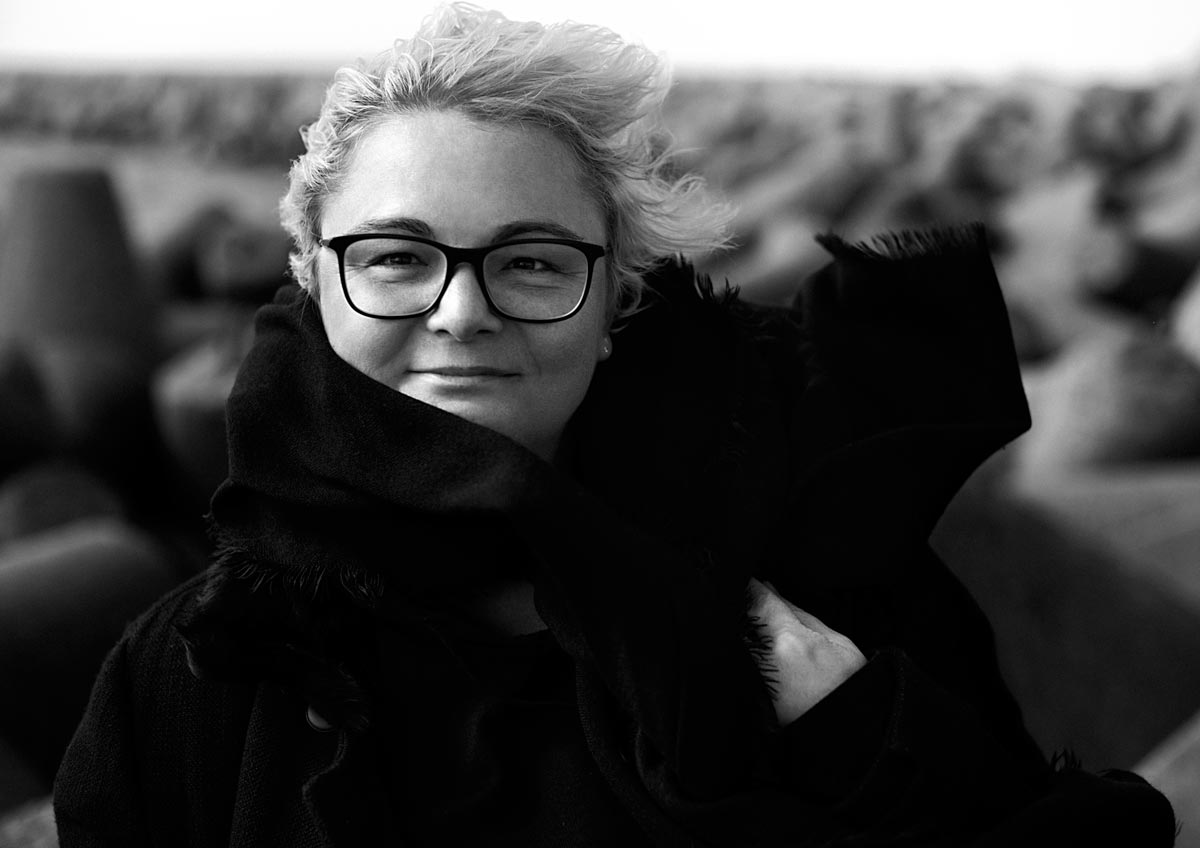 One year ago, Oksana moved back to Lithuania after many years in London. She decided to settle in Palanga, close to the Baltic Sea. Seven years ago, Oksana found her passion in underwater photography. Although she doesn't pursue it in the Baltic Sea due to rougher conditions, she is happy to live close to water, "perhaps because the sea doesn't discriminate," she says. In the coming years, Oksana hopes to contribute more to the rights of the LGBT+ community in Lithuania.
"The relationship that brought me to London ended after six years. We are still friends. My sister told me after we divorced: 'Sorry, you two are divorcing, but she is part of our family now, so we will continue to communicate.' And so it does continue – 12 years have passed already, but sometimes we still celebrate the holidays together with both our families."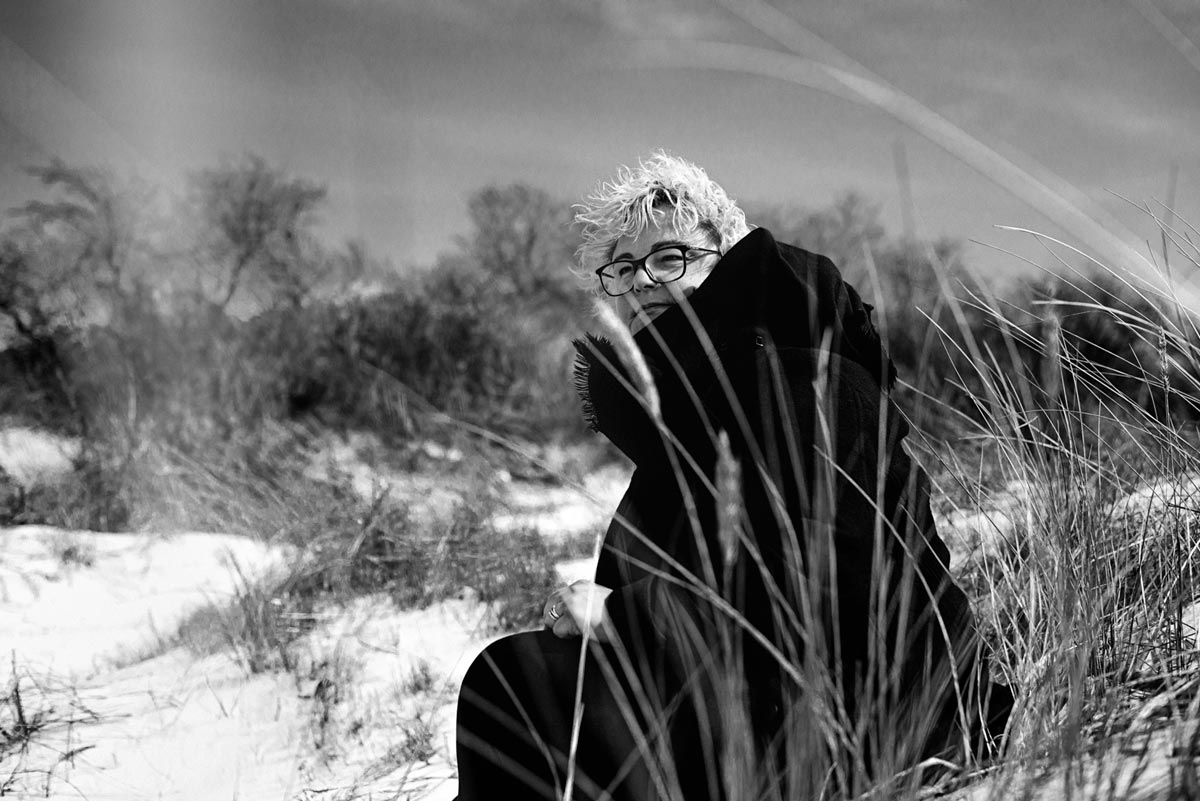 ---
The Friendly Stories publication is part of a bigger Friendly City initiative. Together with 6th edition of the FRIENDLY CITY map of LGBT+ and otherwise friendly venues, the Friendly Stories photo book was published and distributed to read for free at any of the friendly venues in Vilnius and Kaunas, all listed at: http://www.friendlycity.info.