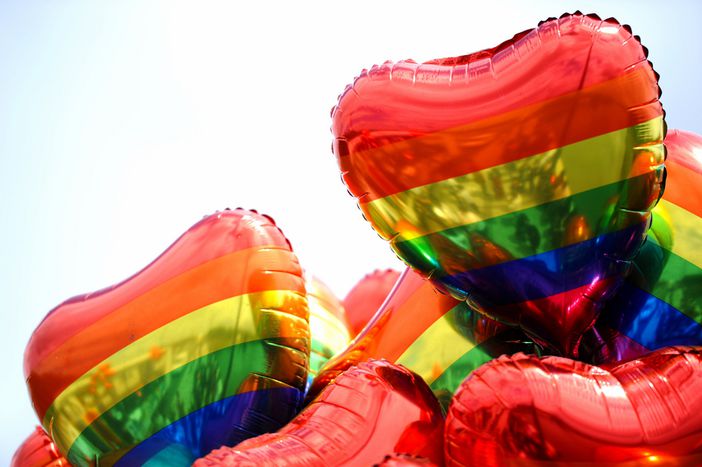 LGBTI rights: your neighbour's grass is not always pinker
Published on
Translation by:
julien Fournier
Belgian Pride, the event which carries the colors of the LGBTI community has started this 29 April. It'll finish in triumph on Saturday 14th May with the Pride Parade, a day of music and celebration in Brussels.
The organizers ASBL Belgian Pride prepared a colorful program; after large celebration from 11am and after the traditional welcoming speech, from 2pm the tanks group will follow its way around the city centre. The day will end late in the evening at the Mont-des-Arts with an electro night made of a solid line up of a dozen DJs.
Every year, tens of thousands of people get together in Brussels streets to celebrate the Pride. If some are here to support the political cause, many others join to enjoy the music and the atmosphere.
Even though there is a consensus among young people who do not necessarily associate it with a militant event, we must not forget that behind this day of festivities, it will be a chance to highlight the issues defended by LGBTI  (Lesbian, Gay, Bisexual, Transsexual and Intersex) associations.
The theme of this edition: the laws on transsexuality. Indeed, the Belgian 2007 law emit strict conditions on sex changes, including a necessary surgical procedure for it to be officially recorded in the civil registry.
Even though big progress were made through Europe on LGBTI rights, there're still other fights to be fought - beyond the usual division on marriage for all or the opening of adoption to homosexual couples. 
Here is Europe of LGBTI rights in three maps made by ILGA, the European LGBTI federation, made from collected data on different legislative and procedural advances, allowing us to see at a glance what's the situation in Europe like. 
Freedom of assembly, association and expression 
This first map shows that in the majority of European States – except for Hungary – LGBTI communities enjoy full freedom of assembly, association, and expression without obstruction from State and without laws preventing those freedoms. It's only in Russia that none of these freedoms are guaranteed, when even Belarus, Moldova, Lithuania and Azerbaijan guarantee at least one of these.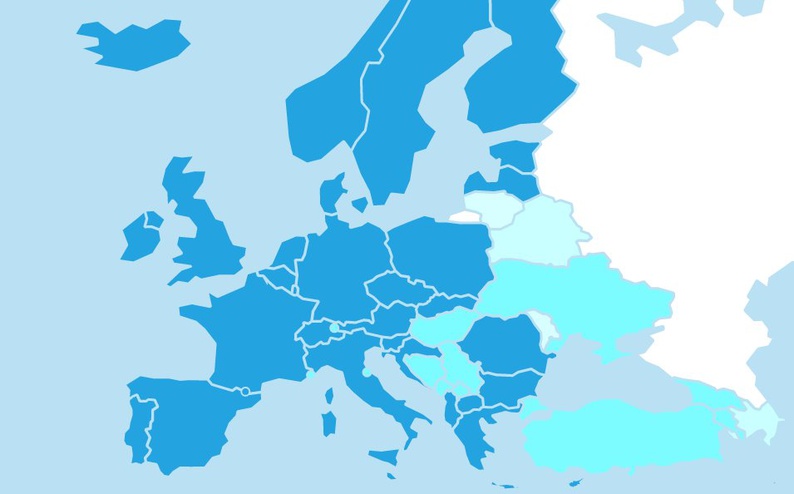 Equal rights and fight against discrimination
This map shows even more clearly a trend that was already emerging in the previous one. A clear East-West divide is marked, with the West European side doing well or very well while the other States of Central and Eastern Europe's legal systems provide only little-to-no protection against discrimination linked to gender or sexual orientation.
Here, ILGA has taken 14 criteria into account: the fight against discrimination, as a constitutional principle or at work, or even positive discrimination plan taking into account sexual orientation thus gender identity.
If Sweden, Finland, Ireland, but also Croatia are in the lead with scores over 69%, the same can't be said for Russia, Ukraine and Turkey, which are not fullfiling any of these 14 criteria, and have a 0% score.
It is to be noted that Georgia is doing better in this categorie than France, Italy, and Spain with a protection rate of 69%.
.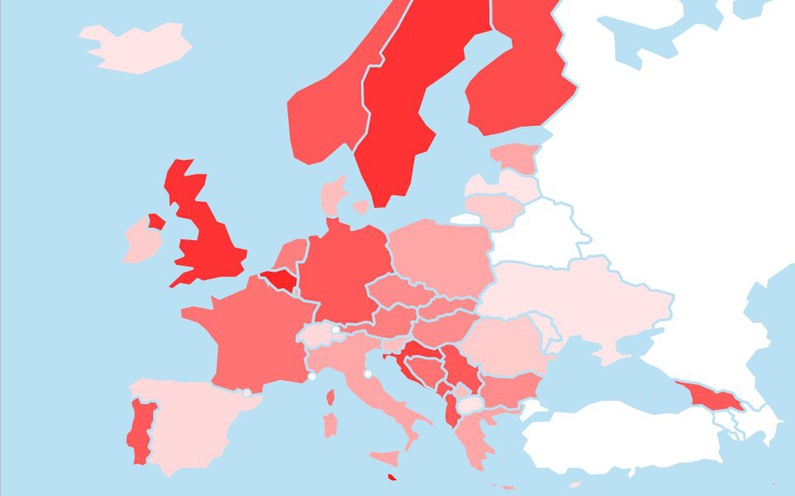 Legal gender recognition and integrity of the body
This third map is more surprising, since it breaks with the trend which had previously emerged, and with the ideas we have on humans right in Western Europe. France seems very pale among its German, British, and Spanish neighbours whose scores amount to 70%.
France (18%), is placed at the same level of protection as Ukraine: psychiatric diagnosis for a disorder of sexual identity, need for surgery and forced sterilization before sex change is officially recognized.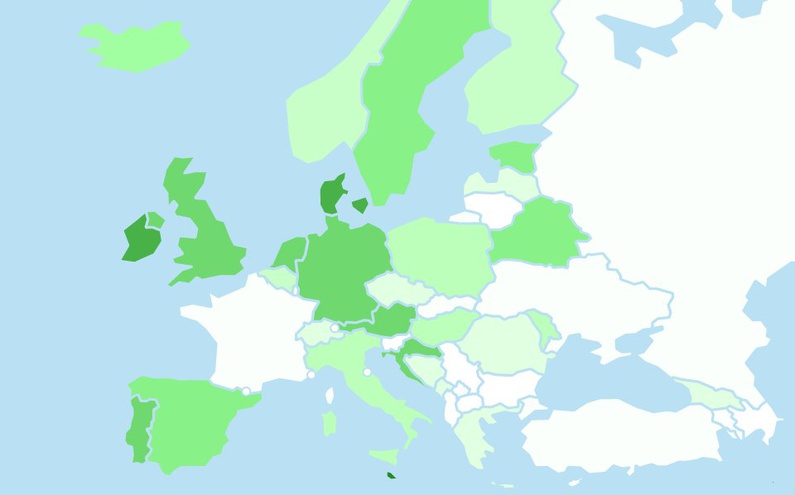 Useful links: Interactive map here; the detailed criteria used by ILGA, here.
Please note in your agendas: 14th May, Pride Parade in Brussels ! Cafébabel will also be present as a media partner.
Translated from Droits LGBTI : L'herbe n'est pas toujours plus rose chez le voisin