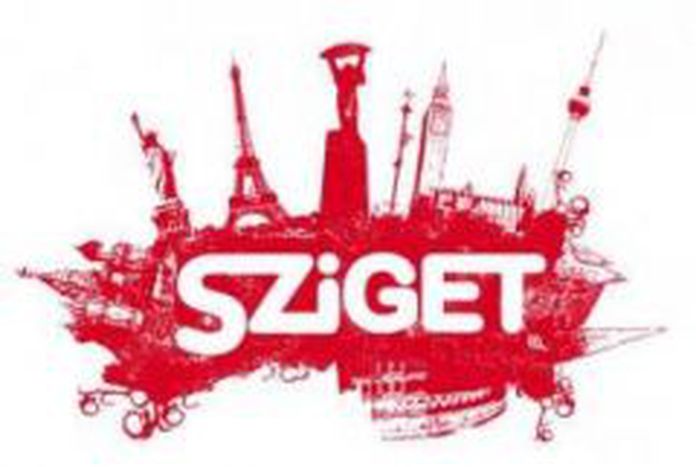 Let's meet at Sziget!
Published on
That's right, cafebabel.com gets the opportunity for the fourth time to share opinions about participatory journalism and Europe's hottest topics with the visitors of . Sziget Festival This year the European Union has been a sexy topic in Hungary. Festival organizers also recognized this, and that is how the became the farewell party of the Hungarian EU-presidency.
Sziget Festival too has grown into a true European meeting point in the last 18 years, according to the organizers.
Tell-tale sign of the Europeanness of Sziget this year is on one hand the absence of Hungarian bands in the line-up of the Main Stage, and on the other the appearance of Europe Stage among the venues of the festival for the first time. Bands performing here are already well-known in their countries, but not on the European music scene or in Hungary. This is a great idea, because in the golden era of Youtube-stars these lesser known bands get the opportunity to show the world their skills and culture in a traditional, offline way. We believe there is nothing better than a good concert, and we will ask the bands what they think about it – make sure to check out the interviews here on our website.
Many people, many languages
Right across from the Europe Stage, cafebabel.com will get a foothold at the European Meeting Point. This is where we are going to set up our tent, our bean bags and fishing pond. Moreover, we are going to have open interviews and discussions every afternoon, where the input of the festival-goers is not simply allowed, it is expected. The language of these discussions will be just as mixed as at the Tower of Babel, because this year a more-than-ever European team will be waiting for your questions. Besides our journalists from Budapest we will have our Serbian, Belgian and Austrian colleagues with us, furthermore we also invited another new media, Europe&Me. This London-based online European magazine last year won first place at the European Charlemagne Youth Prize, which is given by the European Parliament and the International Charlemagne Prize Foundation from the city of Aachen to such young Europeans whose activity promotes mutual understanding and cultural integration in the European Union. So together with our international guests we will be tirelessly delivering Sziget-news next week here and on Facebook, hope you can keep up!
Speak your mind!
Similarly to previous years we will be holding band interviews at out tent and there will also be public debates. We are counting on the audience's involvement especially on Saturday when we will be investigating the way the Internet has revolutionized communication, transparency and the fight for democracy, with our speakers from the fields of media, generational research and civil movements. We will be gathering your opinions and questions about the topic of "Rebel with a cause: reasons for revolution?" at our tent all week, as well as in the comment section on our Facebook page.
Our events at the festival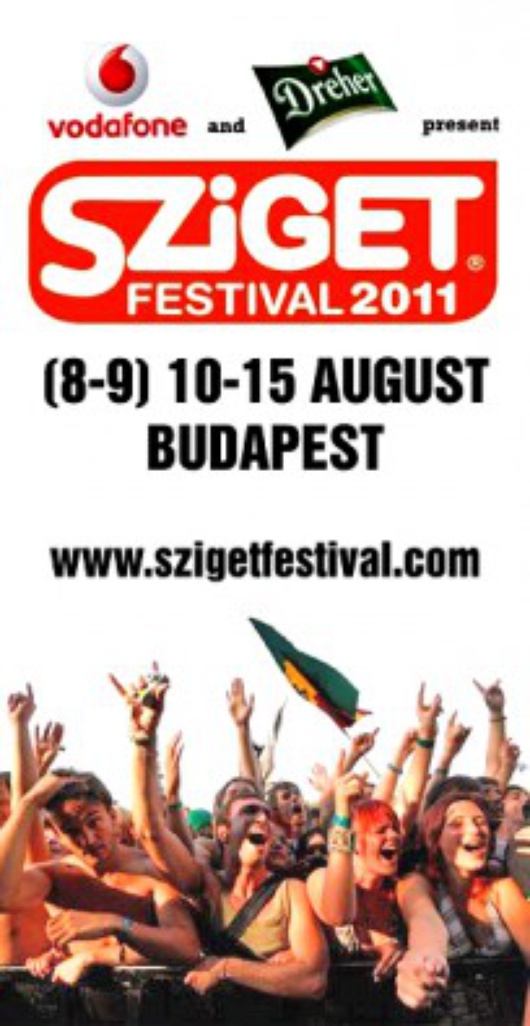 Wednesday, 10 August, 2PM Ability Park (HU)
In adventure park, Ability Park you can try yourself in situations disabled people find themselves everyday. You are helped by autists and people living with visual and hearing impairment, physical and intellectual disability. At the beginning of August the park moves to Sziget and the journalists of Cafebabel.com Budapest invite the organizers, the users and you for a public chat about the social involvement of disabled people and accessibility in Hungary and elsewhere.
Thursday, 11 August, 5PM
Brunch with Irie Maffia: music and identity (HU)
We are going to ask the band about the secret of their success both in Hungary and in Europe, especially in France, and what they think about Central and East European identity. We are also planning to touch upon the effect of specific cultural traits that work even when they play overseas. Some other surprise questions are also in the waiting, so be sure to turn up and put your hands in the air!
Friday, 12 August, 3PM
Brunch with Turbo: which music style is not dead? (HU)
Are we seeing the return of pure rock music, amidst the many experiments with classical music styles? Or has pure rock music ever existed? We hope members of famous Hungarian rock band Turbo will help us out with the answers, as well as showing us some of their favourites and compiling a Turbo Top Ten of their current favourite songs. 
Saturday, 13 August, 2PM
Online Revolution Now: from Wikileaks to the Arab Spring (EN)
In the past few years, the immense influence of the internet on social networks, social movements, democracy and transparency became evident. Can we explain this by the coming of age of a new online generation? Or is it just a coincidence, when modern problems meet modern solutions? With our guests from the online media, generation studies and civic movements, cafebabel.com will set out to find some explanations to this phenomenon. We will also use some of the questions and ideas collected at our tent from festival visitors during the previous few days.
Guest speakers: Ferenc Tarr (Kontra Workshop), András Istvánffy (4K! - Fourth Republic!  civic movement), Kristin Kruthaup (Europe&Me – European online media)
Sunday, 14 August, 2PM
Hungarian news with French flavour – brunch with the editors of hu-lala.org (FR)
The French-language news website was founded in April 2009 by three young French freelance journalists. Their unique aim was to report in French about the most important events in Hungary, Central Europe and the Balkans. We are sure to find out what they think about Hungary, the possibility of an emerging European public opinion and the main problems of the dialogue between nations.