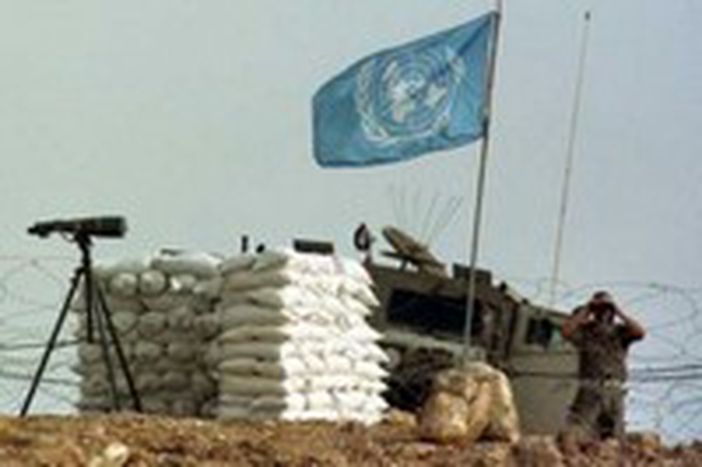 Lebanon: mirage of peace
Published on
After an Al Qaeda video threat aimed at the French and Spaniards on 21 September, Islamist groups in Lebanon are ready to finish with the apparently quietened situation in the 'Middle East's Switzerland'
It's a euphemism. France, Italy, Poland and Spain are not in the south of Lebanon to help bring about peace, but to act as peace intermediaries.
UN intelligence reports detail that up to six terrorist factions currently threaten the security of European troops participating in the interim force for Lebanon (UNIFIL). The mandate has just been extended to 31 August 2008. The troops know, and Europe knows, just as Setefilla Garrido knows. The grandmother of David Portas, a Sevillan soldier who was killed at the age of 20 in an attack, says 'David knew the risk. But my grandson also knew that he wanted to help those who needed it. If his death contributes to bringing about peace in that country, that will go with him in his coffin.'
Royal belligerence
Last May, the UN informed the Spanish government (the third national force deployed in Lebanon, with 1, 100 soldiers), that it should be on 'high alert' before the proliferation of Sunni groups against the foreign presence on the border with Israel. There is also the threat of a growing illegal arms business from Syria and Iran.
Sources from the Spanish ministry of defence learnt this on the same day that a bomb killed six of its soldiers near the Lebanese base Miguel de Cervantes on 24 June. 'They are groups reinforced with contraband, who have settled down firmly in the small southern towns. We've had a few issues with them since we moved here in September 2006,' says a soldier deployed in the zone inside the Spanish operative force.
Using refugee camps
The zones in which the terrorists are the most active are the poorest centres, where a large number of Palestinian refugees are concentrated, such as Ein el Hilweh or Jund Al Sham (in Sidon, Lebanon's third largest city, and haunt of Osama Bin Laden, where the most attacks and stops have been carried out against UNIFIL troops).
They weave a dense network of social assistance, in the style of Hamas in Palestine, with Lebanese complicity. Foreign troops assist against the Hebrews, but are also a hindrance imposed by the west: this is how they think. There are light attacks on military bases, entire settlements which refuse to collaborate with international forces and which on occasion launch attacks themselves.
European governments have intensified their contacts with the interim organisation that is the Palestinian National Authority, bearing in mind that five of the main militias which besiege troops (Syrian-backed Fatah al-Intifada, Sunni Fatah Al Islam, Jund Al Sham, Osbat Al Ansar and Jund Allah), are factions emerging from the recognised Palestine Liberation Organization (PLO).
Radical groups have their breeding ground within the twelve refugee camps which house about 45, 000 of the 400, 000 Palestinian refugees in Lebanon, according to the UN. 'Authentic zulos as explosives, car bombs and stores of light arms,' according to Spain, who advises her troops to stay far away from some of these enclaves.
Since the 38-day war ended in summer 2006, UNIFIL has discovered five training camps led by Fatah Al Islam and Jund Al Sham, the groups closest to Al Qaeda. International observers affirm they are responsible for 'middle scale attacks on hotels and western interests,' of an attack on the US embassy in Beirut, and of 'constant, low intensity attacks' against the Blue Helmets (UN peacekeepers).
Hezbollah protects Europeans
After complaints from the French, Italian and Spanish embassies stationed on the Litani river in southern Lebanon (closest to Israel), the leaders of Hezbollah -have ensured that their henchmen have protect UNIFIL and try to prevent Al-Qaeda from attacking.
This at least is in the words of renowned journalist Robert Fisk, made in June. UNIFIL troops have brought stability to Lebanon; they stopped Israel trespassing airspace and guarantee a protected front. Until the terrorists manage to wage their own war within the Lebanese state, like Hezbollah, they are obliged to compromise. But the danger of Al-Qaeda is omnipresent in the UN bases.
Al Qaeda's number two, Ayman al Zawahiri, threatens the 'sons of France and Spain' in the Maghreb
Translated from Líbano: el espejismo de la paz