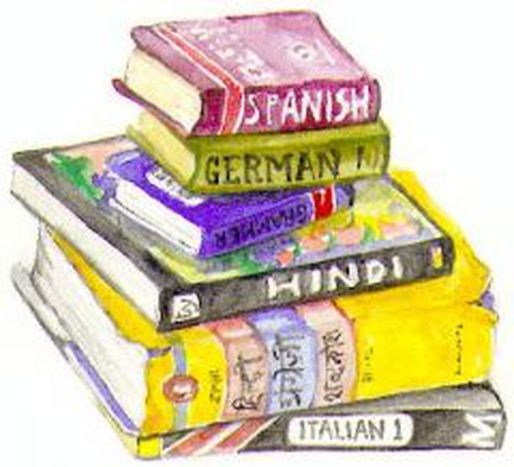 Learning a rare language – a risky future bet?
Published on
By Aurélie Feller, translated by Patricia Philbin Learning a new, and relatively less-used language, means more than embracing another culture. For some, it represents a new professional vein, a gateway to international business, a pool of jobs in many sectors.
Is it a good choice in Brussels, then, to master Mandarin, Arabic, Finnish, Romanian, Russian or even Hindi in order to find a more interesting job and to make one's qualifications more easily attractive?
Limited professional opportunities for rare languages
In the context of a global economy, businesses are looking to win over new markets in the worldwide and notably in emerging countries (China, Brazil, India, Russia...). Knowing a rare language, and indeed possessing a double culture, could therefore be a real advantage in the job market. However, according to , from the recruitment agency , these are exceptional cases. "", as he points out. He gives some examples...A company wishing to target a market located in India, a Japanese company opening up offices in Brussels whose director only speaks Japanese, a federation of European businesses needing a multilingual team. Cases such as these in which language takes precedence over qualifications are rare.
Bastien Van AelstMichael Page InternationalIf in 90% of cases, knowledge of languages is demanded, only 1 to 2 % of the demand from our clients concerns rare languages
The real advantage: knowing the languages closer to home
German represents at least 50% of the demand, followed to a lesser extent by the Nordic languages, Japanese, languages from the Mediterranean countries (Italian, Spanish, Portuguese, Greek), reckons from the International Talents division of . In this company, which specialises in the recruitment of multilingual management assistants, "", she adds. Not much hope then for someone coming along having simply followed evening classes to the level required of a job. If demand for these so-called "exotic" languages is slowly increasing, the essential thing in Brussels is to master the basis. "", continues the recruitment specialist. And English, in any case, is indispensable to university graduates. It's no secret that in Brussels knowledge of these 3 languages prevails over all the other languages. Being bilingual in 2 of these languages is still and always will be regarded as a necessity due to the capital's official bilingual status as well as its international status. As for trilingualism, it is the face of the future for recruiters.
Galia BarigandSecretary Plusthe growth in demand mainly concerns native speakersBefore speaking Finnish or Japanese, you should at least be bilingual in French and Dutch