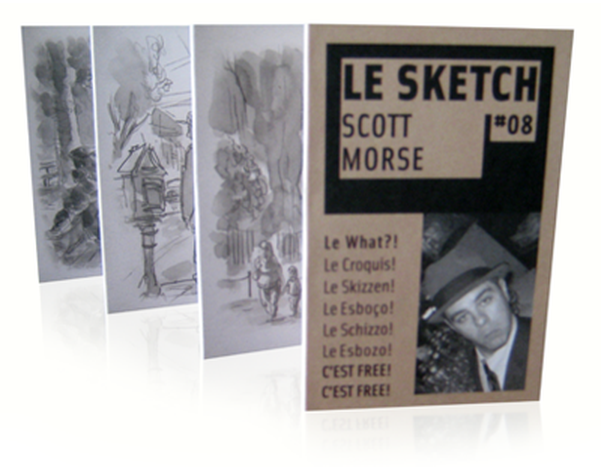 Le Sketch ~ C'est Free! C'est Chic!: Scott Morse 10 free copies
Published on
Hi all,
The new Le Sketch will come out at the end of this month, but before that, there are 10 free signed copies by Scott Morse to give away to the first 10 who send an e-mail to: freebies@lesketch.com!
In this eight issue of Le Sketch, cartoonist Scott Morse presents a series of 14 sketches taken from his personal sketchbooks featuring random strangers in San Francisco and Disneyland.
Don't forget to write name and snail mail address in your message. And check also the facebook group.
So, run run run and send send send!