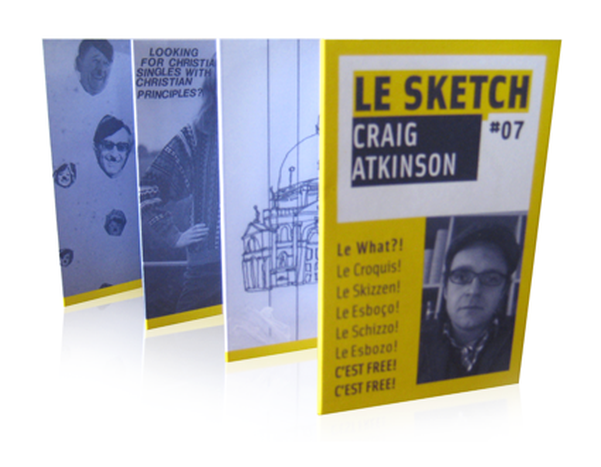 Le Sketch: 10 free signed by Craig Atkinson: fast fast fast furious!
Published on
In this seventh issue, illustrator Craig Atkinson give us sketches of people that might exist, but probably don't, mysterious diagrams and imaginary buildings - you can read all about it in here
And yes, we have 10 free signed copies by Craig to give away... to the first 10 to send an e-mail to freebies@lesketch.com
please, don't forget to write name and snail mail address in your message.
Help spread the news by posting about Le Sketch in your blog, website or any social network site.
The Boss, Paulo Patrício
~
facebook page