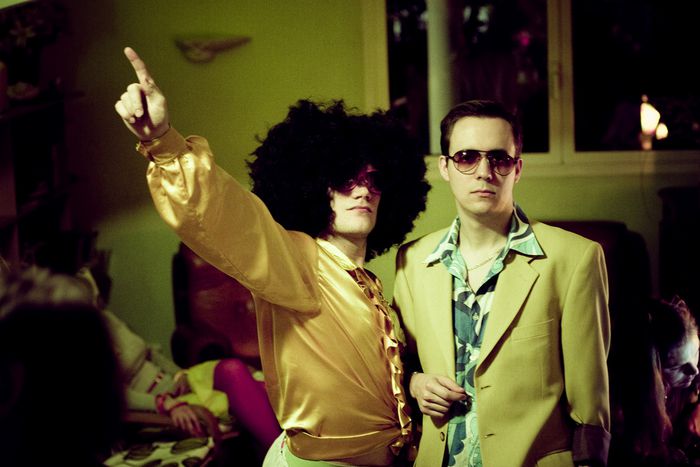 Krysztof Komeda, Nino Bravo - deaths of music legends
Published on
The death of Europe's talents like John Lennon and Rino Gaetano have left behind a gaping hole in society. Plus: the French Frank Sinatra and the Swedish prime minister's murder suspect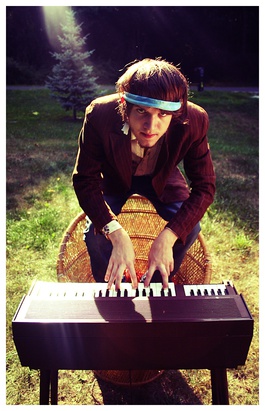 'A romantic figure is expected to suffer,' comments Jaume Ayats, an ethnomusicology professor at the autonomous university of Barcelona. 'Their life is often cut short during their hopeless struggle. In this day and age we are undergoing a great change in European society: customary freedom movements, the hippie era, the May riots of 1968; these singers were the role model rebel that every young generation needs.'
1969: Krysztof Komeda, from Polish jazz to Rosemary's Baby scores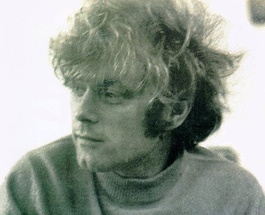 Later to be known as Krysztof 'Komeda', Krysztof Trzcinski studied medicine, but never gave up his passion for music. He created new forms of jazz by mixing in traditional Polish music. In the sixties he composed a dozen or so soundtracks, most notably for Roman Polanski's 1962 Knife in the Water. Komeda died months after an accident whilst out partying with friends in 1969, which was mistreated in the hospital afterwards. He was thirty-eight.
1972: Nino Bravo - Spain across the Atlantic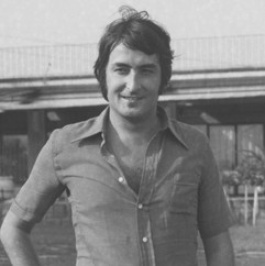 Nino Bravo may have died over three decades ago, but even the younger generations in Spain and Latin America know the lyrics to some of his songs. Born Luis Manuel Ferri Llopis in 1944 in the Valencian town of Aielo de Malferit, Bravo died in a car accident at the age of 29, at a site where the Nino Bravo museum was opened in his memory in 2006. 'He is the only singer in the history of Spanish pop music who has managed to arouse the interest of people across many generations,' states Darío Ledesma, 26, who runs the official Nino Bravo website. 'He did this with barely even three years of artistic output.' Ledesma also co-wrote the book Memoria Viva de Nino Bravo ('The Living Memory of Nino Bravo, 2003'), adding to a collection of an existing range of works dedicated to the singer.
1981: Rino Gaetano – famous, but unknown Italian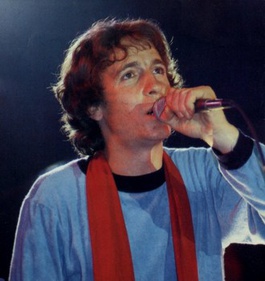 Look closer at the work of this Calabrian singer and composer, and you will discover that we are talking about a great individual amongst those who are, and deserve to be, remembered. An original rebel and instigator, he incarnates the spirit of the age perfectly, the spirit of the misunderstood. 'Rino Gaetano appeared to be very superficial, happy and light-hearted. But if you read the lyrics to his songs you would discover his reflections on Italian society and his internal conflicts. I don't think many people really knew him,' comments Italian Anna Castellari, fascinated by a national hero who passed away aged 31.
Car accident number two on our list: Gaetano was denied treatment in five different hospitals before he died in 1981. In 2005, a film about the legendary singer was named after one of his most famous songs, Il cielo è sempre più blu ('The Sky is Bluer'). In October 2007 the Big Mama di Roma Happy Birthday Rino concert took place in memory of Rino Gaetano.
1979 : Claude François – do the French twist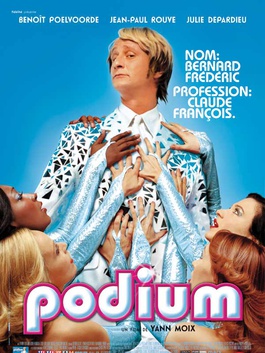 Born in 1939, Claude François began adapting rock and pop music to suit European tastes during the sixties and seventies. The Franco-Italian singer was one of the first to bring this type of music to the French speaking public. He died aged 39 after being electrocuted with a broken lightbulb in his bath in his Paris flat, 1979. His greatest success was the original composition of the song Comme d´habitude, known worldwide thanks to the English adaptation sung by Frank Sinatra, My Way.
1980: John Lennon, pop and peace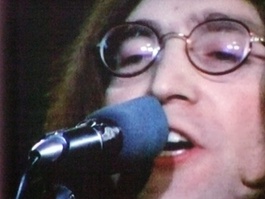 'Lennon was a pop star who transformed into an ambassador for peace, with a huge following,' claims Lucy Carter, writer for the Beatles' fan club magazine. The British ex-Beatle was assassinated in 1980 by a disturbed fan called Mark David Chapman, who shot Lennon six times outside his New York flat. 'John was a legend before his death, but it converted him into a martyr as well,' claims Ken McNab, a 45-year-old journalist for the Glasgow Evening Times, and upcoming Lennon biographer. 'He will always be remembered. He will live on through his music, in history books and in people's memories for many years to come,' adds Lucy.
1997: Ted Gärdestad - teen idol to cult member
Born in Sollentuna, Sweden in 1956, Ted Gärdestad began his career in music aged fifteen. A teen idol from the early days, the songwriter's career combined his Scandinavian heritage and the influences of the new waves of music. At the beginning of the eighties, Gärdestad became part of the US-based Bhagwan Shree Rajneesh 'cult', an experience which provoked mental disorders from which he never recovered. The man who had renamed himself Swami Sangit Upasani enjoyed a comeback with fellow star Harpo when he returned to Sweden in the nineties. During the comeback however, the singer was accused as being part of the assassination of then-Swedish prime minister Olof Palme. In 1997, Gärdestad committed suicide, throwing himself in front of a train.
First published on cafebabel.com 31 July 2008
Translated from Los cantantes-mito de Europa: Vivos tras la muerte