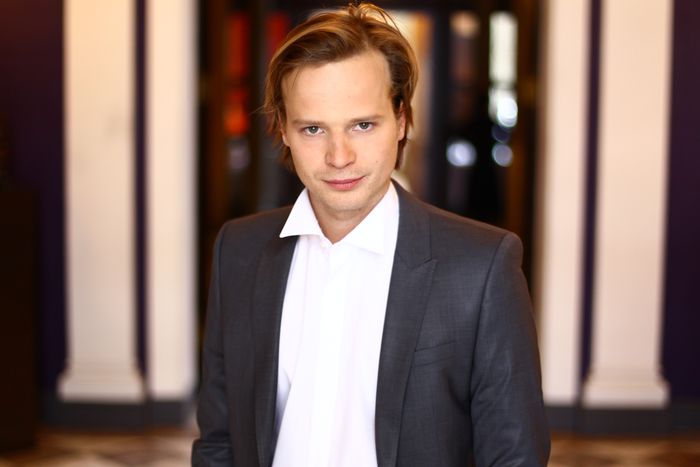 Krystof Hadek: 'foreign characters played by English-speaking actors? Disappointing'
Published on
Translation by:
sally harbinson
In the last month the 27-year-old Czech actor has picked up accolades at the Berlin film festival (one of the ten 'shooting stars' in Europe) and a Czech Lion for 'best actor'. We talk fame, acting genes and language in European cinema
Kryštof Hadek is tired. The Berlin international film festival isn't typically a calm affair, particularly when you're one of the Shooting Stars winners. You have to make the most of walking the red carpet and picking up awards and do some serious networking. Hadek's flight back to Prague leaves in a few hours, but he's promised to give us a precious half-hour of his time. The interview takes place in the luxury hotel that the festival organisers booked for him, not far from Potsdamer Platz. He meets us in the softly-lit entrance hall. 'I was supposed to check out at midday, but I was in town. When I got back to the hotel, they made me pay for an extra night.' That would put anyone in a bad mood, but Kryštof is the epitome of calm.
That hasn't always been the case. 'When I was a kid, I couldn't sit still. I had so much energy, maybe too much.' So his documentary maker mother, Jana Hádková, signed him up for a drama class, the best way to channel all of this energy. Since then, acting has become his profession. His family background was clearly a major inspiration. 'My elder brother (Matthew) is also an actor and when I was 14, I saw him with some famous Czech actresses. Small screen goddesses who I admired and who spoke to my brother with respect. It wasn't hard for me to decide to make this my chosen profession,' he says with a wry smile, as he waves to some charming female colleagues leaving the hotel.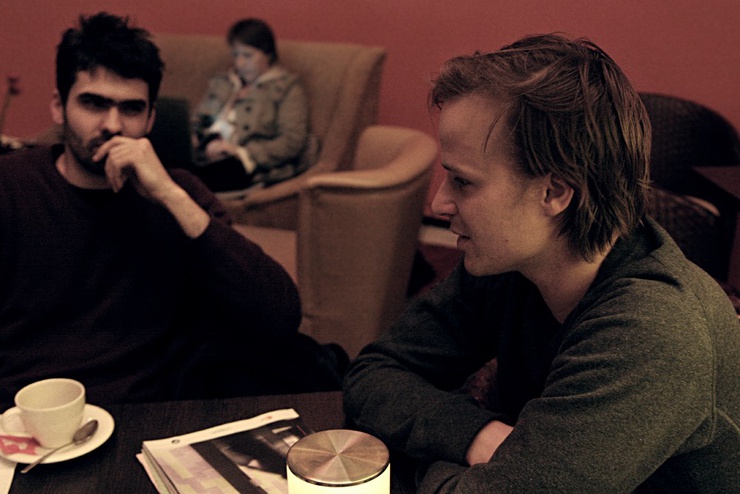 Hadek on languages in film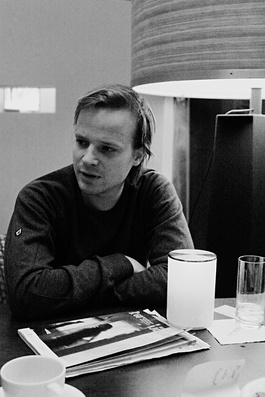 Kryštof is a real 'babelian', though but he doesn't know it. Born in the Czech Republic, he's lived in Dublin and London, a city where he is happy to work and where he studied at the London academy of drama and music (LAMDA). His career was launched in 2001 thanks to a supporting role in Dark Blue World ('Tmavomodrý svět', Jan Svěrák, 2001). He also appeared in Cosmos (Spain, 2007), a film by Diego Fandos, a Spanish cinema student in Prague, and then in The Girl ('Flickan', Sweden, 2009), a film by Fredrik Edfeldt. He shares this transnational journey with other 'Shooting Stars' this year, including Polish actress Agata Buzek, whom he particularly admires; the actress is also the daughter of the current president of the European parliament Jerzy Buzek, and works between Poland and Germany.
For Kryštof, European cinema is a palpable reality which should make the most of its differences, due in no small part to its diverse languages. 'I'm sometimes disappointed by certain American films, where foreign characters are played by English-speaking actors. Their acting work is often exceptional - it's a real talent to be able to imitate accents so easily - but I miss the original typology of this person, the inate wealth.' Knowing how to make the most of this diversity to enhance films is the way forward. "It's starting to happen slowly, even in the US. Look at Inglourious Basterds, for example, each character there is played by an actor of the corresponding nationality.'
The character of Nazi colonel Hans Landa is played by Austrian actor and 2010 Oscar winner for 'best supporting actor', Christopher Waltz
It's really sad when the wealth of linguistic variations disappear, when a scene which should have been comical, with improvised sign language, flapping of arms and random noises, comes out all polished thanks to the use of perfect 'business English'. You don't need to go very far to find a prime example. The opening film of the 2009 Berlin film festival, The International, features two English-speaking investigators crossing Europe: wherever they go, people reply to them in perfect English. In this ideal world, you don't have to 'mish-mash' three different languages to make yourself understood (as you would in real life)! Hadek cites the perfect example of a film where this linguistic asymmetry becomes a really central narrative element. In Katushka, a Lapp woman, a Finnish sniper and a Swedish soldier form a common destiny during the second world war. 'None of the characters have a clue what the others are saying. The only ones who really understand are the public, as the conversations are subtitled. The confusion and the element of the unexpected really make the film.' Kryštof Hádek's cinematic views aside, all that remains now is for us to launch the 'babelisation' of world cinema - it's enough to believe it'll happen one day…
Images: ©Katarzyna Swierc
Translated from Kryštof Hádek : un babélien qui s'ignore