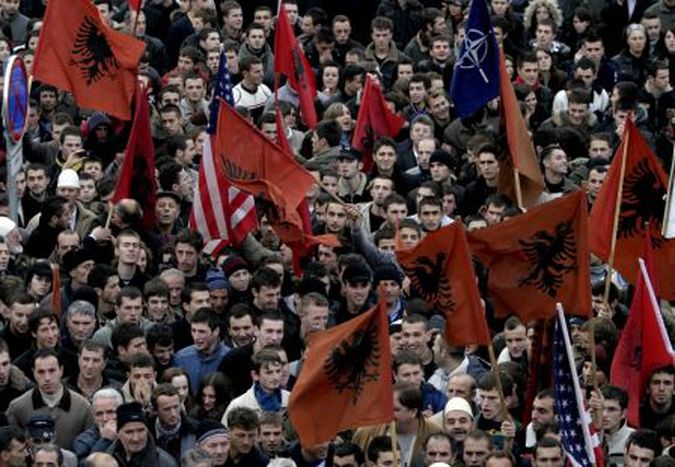 Kosovar students: 10th January-ultimatum to declare independence
Published on
  Kosovar students: 10th January-ultimatum to declare independence On the clock, there are 120 days left to discuss the future status of Kosovo. But in the centre of the wannabe 'capital', students from the University of Prishtina (UP) marched with the organization 'Students Initiative for Independence of Kosovo (SIIK)'.
The motto    
"All for the independence of Kosovo"
They protested to Kosovar and international leaders to set a date for the declaration of the immediate independence of Kosovo. Supported by 3 thousand citizens from different places of Kosovo, protestant students of UP, gave ultimatum to MPs and Kosovo's leaders to declare independence till 19th January 2008. If their requests are not fulfilled, the protests will continue.Although strongly hoping to obtain the date of independence, the students were left by the MPs. However, students promised that in case the independence is not declared till 19th January, they will go out on the streets and protest until their demands are fulfilled.According to them, independence was already paid by the martyrs of Kosovo.Both Unity Team as well as the office of the new prime minister rejected to talk to Ardian Bajraktari, the leader of SIIK. In front of thousand of protestants, Bajraktari said that today it was the people's will that was totally rejected. "," said 70 year old Hasan Ibrahimi. Ibrahimi emphasized that the blood of his son, who was a martyr of the Kosovo Liberation Army as well as the blood of others, cannot be stepped by the Kosovar leaders or the international ones. But many other citizens said that such prolongation is unnecessary cause Kosovo needs the status right now.

We deserve independence, we won it with honor, therefore our MPs are obliged ,in return, to pay us as well with honor and declare independence

On the other hand, spokesperson for the Unity Team, Skender Hyseni told media today that although he cannot not give the exact date, independence of Kosovo will be declared earlier than in May 2008. "" said Hyseni. Moreover, Hyseni underlined that consultations with the international partners will take some time, and because of that Kosovars should wait for the constitution of new institutions of their future country. Hyseni added that Kosova has entered a new extremely dynamic period of the status process.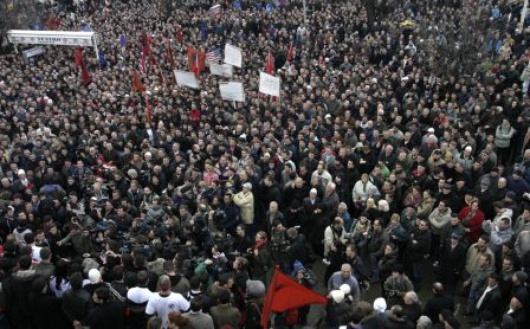 Today's date marks the end of all negotiations regarding the status of Kosovo. Today's date marks the beginning of the consultations with our international partners. Besides the steps that Kosovo must take to declare independence, the request for official recognition of this independence is equally important

In general, the students' march managed to convey a clear message to the Kosovar and international leaders that it is high time for Kosovo to become independent.
Flora Loshi, photos Driton Paqarada