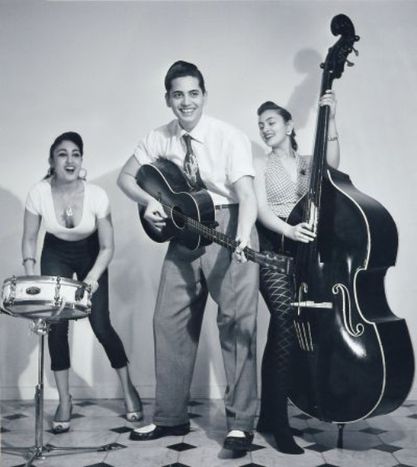 Kitty, Daisy and Lewis: The return of the oldies.
Published on
Written by Cristina Párraga, Translated by Jamie Broadway  Long hair, vintage dresses, impossible hairdos and lots of eyeliner, this is how Kitty, Daisy and Lewis Durham present themselves; three siblings from England of no more than 18 years old who have already released two records in the charts.
Their rockabilly style, inspired by the 1950s, these three siblings adore, and most importantly they're not trying to recreate the music of this era, but they create it and produce it as if they were in this era. This is so much so, that they have built their own studio in their London home so that they can record their records analogically, without digital retouching, thus capturing raw sound.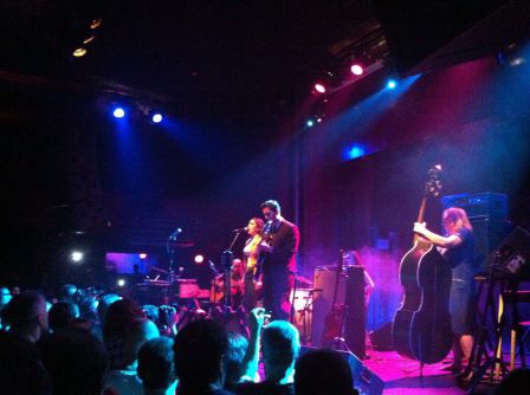 The trio started their Spanish tour on Friday [30/09/10] with a concert in Sala Apolo in Barcelona where they performed their most recent record, Smoking in Heaven; a challenge for them after the success achieved with their previous album which earned them a loyal audience with their catchy versions of old songs. The new album is composed entirely by the three siblings and they have wanted to move forward artistically with new themes that are influenced by distinct music styles like funk or ska.Seeing this band live just demonstrates the command that each of these siblings have over musical instruments. This is because music runs through the veins of these three siblings thanks to their heritage. Their parents, who are both recognised artists within the industry, have instilled in them a passion for music, and have taught them everything that they know today. It's for this reason that they accompany the siblings to all their concerts bringing with them years of experience from being on the stage themselves. In all the interviews that they have given, Kitty, Daisy and Lewis have all stated that without the contributing knowledge of their parents at their live gigs, nothing would sound as it does.  The Barcelonan people however didn't just enjoy the collaboration of these three Durham siblings but also the famous trumpeter Eddie Thornton and his band who came on stage for the song, I'm so sorry, one of the most applauded by the Catalan audience. It was a concert that wasn't too long, but very intense and one whereby those present couldn't stop themselves from dancing to each of the songs that were being played, and especially to the one that brought them fame: Going up the country. A great concert for lovers of the revival of well performed music.