Kino Kabaret: co-creation filmmaking wave from Canada in Europe
Published on
From Finland to Slovenia via Spain and Turkey, we meet various young directors in Strasbourg who are adapting themselves to a Canadian-born cinematic movement which is barely fourteen years old: short filmmaking with international collaborators in a short amount of time, across various 'Kino' cells in Europe
The introductions go around: 'I'm a swimming instructor. I always carry a swimming costume with me. Maybe we can use it somehow,' says one person. 'I'm a movie critic, but if you desperately need an actor, I can act as well,' says another, as the third person says he is an opera singer: this is how Kino Kabaret's filmmaking laboratory at the first ever generator audiovisual youth forum begins, from 25 – 27 January in Strasbourg. The meet-and-greet is soon over, since in there will be a premiere of 14 shorts in two days – the fruit of collaboration of these thirty young people from all around Europe. 
Kino Movement
Kino Kabaret was created in Montreal in 1999, when Christian Laurence and his fellow Canadian friends made a bet on whether they would be capable of making one film per month until the end of the millennium. After a year, twelve short movies, or shorts, were created. In the following years the initiative attracted followers worldwide; today there are approximately 70 Kino cells on four continents. Those who are a part of the Kino movement don't produce short films in a month any longer, but in 48 hours.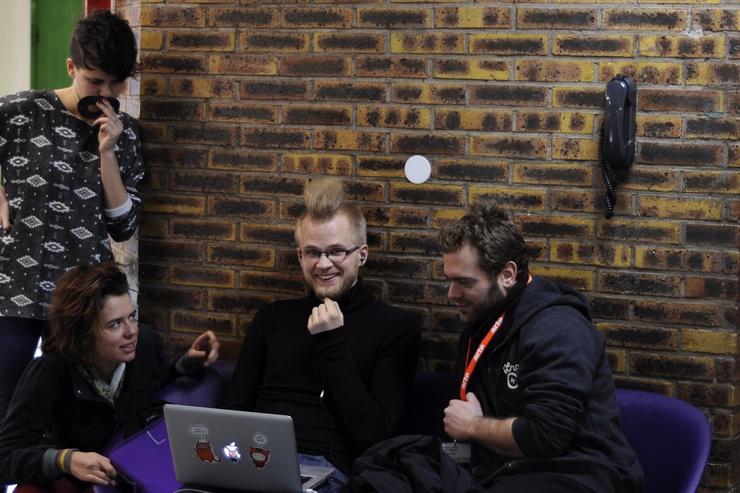 'There is only one rule: you need to direct and edit your movie in a given time frame,' says workshop trainer Ilja Rautsi, who is also a Finnish screenwriter and a movie critic. 'We do not impose any constraints on the choice of topic or the realisation techniques. Besides, this is not a competition; people do not compete against each other.' That's why everything is made in a rush, but all the while embracing the 'slow' spirit.
Diversity matters more than professional experience when participants are recruited. A quick glance at those present at the Generator Kino Kabaret session reveals a mosaic of nationalities and professions comprising, among others, a swimmer from Romania, an actor from Ireland, a producer from Italy and an opera singer from Turkey. Kino Kabaret is meant to constitute a common, international platform for reflection and exchange of experiences between professionals and those who have never held a camera in their hands. 
'The Mysterious Disparition of Paris', a production created during the session of Kino Kabaret Prague
'Some treat these workshops very seriously, as a preparation for a festival or a film academy,' says Hanaleena Hauru from Kino Euphoria in Finland. 'Others just experiment and find a new hobby – they spend six months travelling from one European city to the other, meeting new people, doing sightseeing and making movies.' Hanaleena Hauru joined the Kino movement a few years ago in order to be free from the restrictions imposed on her by a film academy. Together with Ilja, she runs the workshops. Taking part in a film episode as an actor, and then becoming a screenwriter or a producer enables the participants to observe the creative process from different perspectives. This freedom seduces the young artists in Kino Kabaret.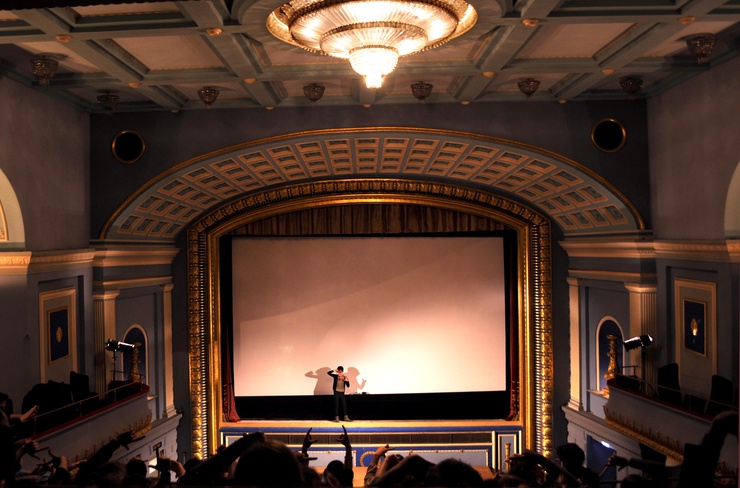 Crisis shorts
The Kinoists, as the movement's members are called, do not spend much money on productions. Usually their budget is close to zero. 'There has never been enough funding in the movie industry, we have managed to get used to it. That's why we have become immune to the crisis,' says Silvia Venegas, a Spanish film producer from Making DOC Producciones. Kinoists share knowledge and equipment, which minimises the costs. Their productions are low-budget also because the average duration of a short is approximately four minutes, as Hanaleena points out. It is convenient for the creator, but working with such a short duration might also become a trap in the sense of having a time restriction, which might lead to superficiality or an unclear message in a film. 
Productions are low-budget also because the average duration of a short is approximately four minutes
For example, in the case of a documentary, getting to know the character, listening to his or her story and, finally, discovering his or her real nature, is a part of savoir-vivre of those working with the genre (such as Ulrich Seidl or Werner Herzog). Although using this technique requires much time, it lets the director establish a connection between the viewer and the character. Its lack can lead to compositional mess and unnecessary complexities. Gözde Efe, a producer of short documentaries from Turkey, says that she condenses her work by selecting only the most important things she wants to communicate. From a few hours of material she chooses the details, or the most intensive themes, and then presents them in a few minutes. 'I prefer presenting one selected paragraph to presenting a pile of script pages,' she adds.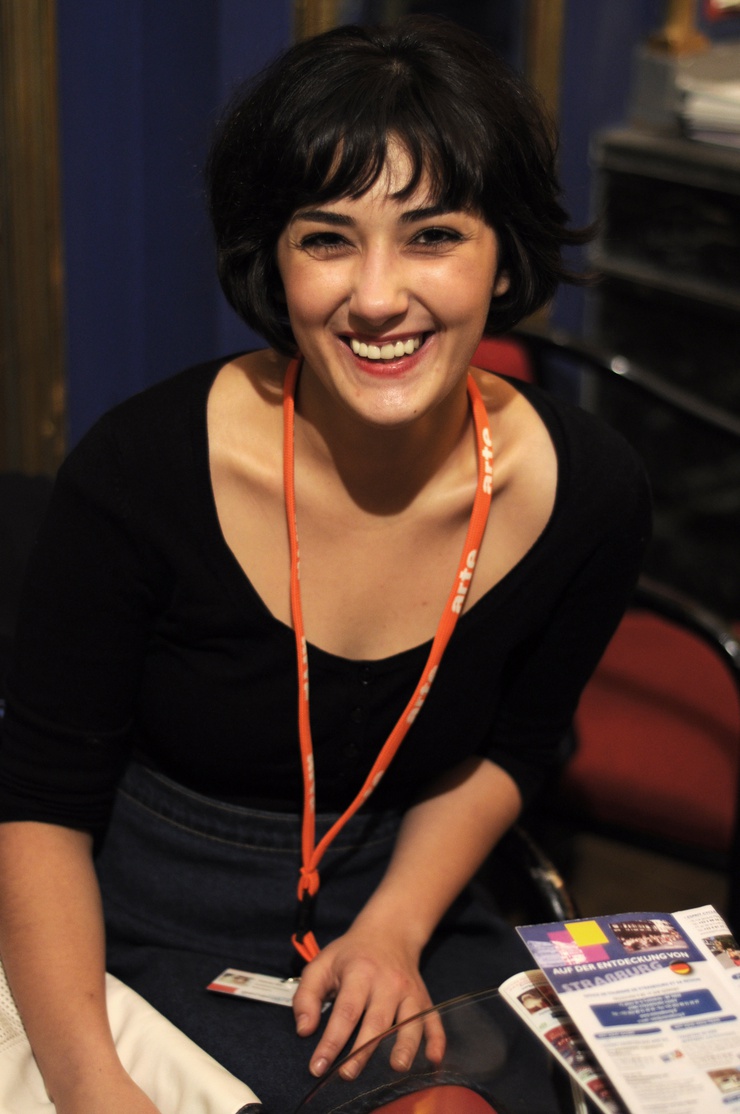 Uroš Krasnik, the coordinator of the migrant film festiwal in Slovenia, says that the length of the films are not a barrier on creativity, but provides infinite spectrums of possibilities. 'Short movies allow you to be as crazy as you like when it comes to form and content, and to be sure that the viewer will stay until the end of the screening.' According to the plan and on time, fourteen short movies have been created at the festival this weekend. They are not polished works of art, but honest and simple statements which do not belong to any trends or fashions. In Kino Kabaret the creative process accompanied by a flow of fantasy, exchange of ideas and mutual support is appreciated more than the final result. Although it seems to be similar to group therapy, Ilja convinces us that it looks more like a circus. 
Kino Kabaret calendar for 2013:  Marseille (16 - 22 February), France (22 - 29 March), Manchester (29 - 31 March), Nogent-le-Rotrou (France, 29 March - 1 April), Brussels (29 March - 5 April), Belgium (8 - 14 April), Dresden (17 - 20 April), Montpellier (France, 19 - 28 April), Brussels (24 April - 4 May), Paris (April), Vienna (May), Hamburg (31 May - 8 June), Helsinki (4 - 15 June), Dublin (late June), Rennes, Nantes, Dijon (France) and Chisinau (Moldova) and Kosovo (all in July), Mainz (Germany, 2 - 9 August), Berlin (31 August - 8 September), Jena (12 - 20 September), Prague (15 - 21 September TBC), Bordeaux and Brest in France (October), Berlin (26 - 30 December)
The article was created in collaboration with NISI MASA – the host of the first GENERATOR: Youth Audiovisual Forum in Strasbourg. The workshops and discussion panels, which formed a part of the event, became a source of knowledge and inspiration not only for those who were professionally related to the visual culture
Images main (cc) alvaro tapia hidalgo/ flickr; in-text © AG
Translated from Kino Kabaret: krótka terapia