Key actors of Bulgaria's summer of Discontent
Published on
This Bulgarian summer of discontent is one of the most important chapters in the European socio-political crisis. Bulgaria is in its third month of the greatest social upheaval since the fall of communism in 1989. The protesters want 'the mafia' out of the country's political system. But what is it exactly and where did it come from?
Last summer my Sofian hosts took me to the Aegean near Khalkidhiki in Greece. As we passed the townships of the Blagoevgrad province, my girlfriend's father started telling stories of local 'businessmen' – owners of car saloons, hotels, gas stations, you name it, with some shady history behind them. Tax fraud, property law fraud, illegal constructions, money laundering or even commercially-motivated murders. It sounded like urban legends, even though I am Polish and people assert similar things in Poland. But he insisted – 'what you see here is all mafia' - what he meant was the shady oligarchy which every common Bulgarian believes to be a real power player on the Bulgarian political scene.
Different autumn of nations
As I enjoyed my holidays, the national assembly of Bulgaria was in the hands of the GERB party. The centre-right formation, a member of the European people's party, seemed like a typical soft-core ruling society of the central eastern European region, very similar to civic platform in Poland.
Many Bulgarians believe that all parties of the parliamentary political system are part of 'the deal' - the very unusual experience Bulgaria had during the 1989 changes in the Warsaw Pact countries. Todor Zhivkov, the long-standing communist ruler of Bulgaria, was booted out by his own political formation. This in turn rebranded as a Bulgarian socialist party (BSP) and allowed 'the democrats' to join the political process. The atmosphere of ambiguity and subsequent strong socialist governments of Zhan Videnov and Sergei Stanishev led people to believe that something was not quite right with Bulgaria's transition. For the past 24 years, BSP has remained a major political force, despite all the wrong doings attributed to them. The 'democrats' of 1989 keep jumping parties. Boiko Borisov formed GERB in 2006 thanks to dissatisfaction with Stanishev's rule, but he was no angel either. To much online derision, as a communist security service member, he was served as Zhivkov's personal bodyguard.
GERB was failing to deliver on promises of a definite end to corruption or meeting EU demands. There was a growing sentiment against the party as being part of 'the mafia'. In February Borisov resigned amidst protests against rising electricity charges. In May my girlfriend voted at the small Dublin embassy to take part in early legislative elections. To her dismay, the government was formed by BSP and the Turkish minority movement for rights and freedoms (MRF) party, many members of which have a communist past. By June tens of thousands of people were protesting every day against being governed by shady oligarchs. A young woman became a symbol of the protests after she stripped her right breast bare and, waving both Bulgaria's and EU flags, enacted Liberty Leading the People, a famous painting by Eugene Delacroix. A long late social upheaval lacking from 1989 had come true, with the protests continuing into their third month.
All sins of BSP
What sparked off the protests and what leaves me to agree about 'the mafia' stems from just several weeks of BSP's rule. The coalition chose Plamen Oresharski as prime minister. Its members went on a blitzkrieg of fund-grab, stealing and preserving privileges. The public considered media mogul Delyan Peevski to be a 'mafioso' with an ambiguous business past; he did not have any qualifications to be the head of the national security agency, which kicked off mass protests on 14 June.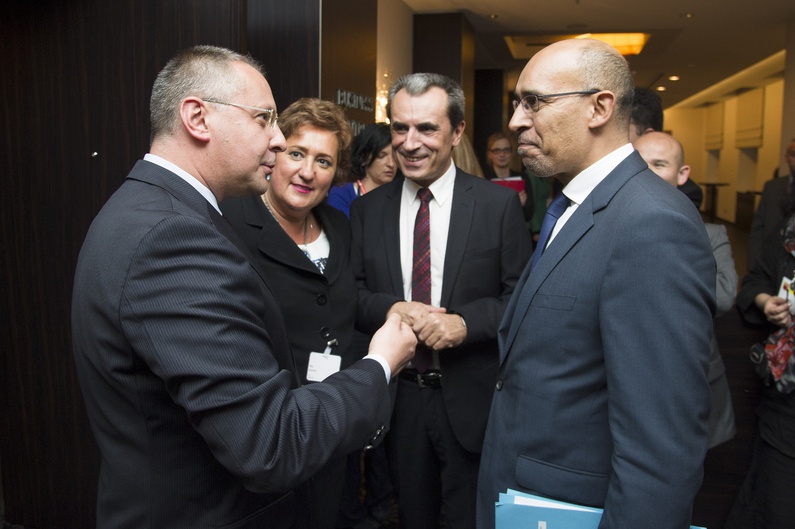 Despite Peevski's subsequent resignation, the people continue to call for a fundamental constitutional redraft of Bulgaria's political system.On 16 July Oresharski appointed Boyan Chukov as his security and foreign affairs aide. It's scandalous, because the former communist diplomat openly supports the kremlin-inspired Eurasian union. The government presses for a budget deficit amendment which is projected to destroy the delicate financial stability achieved by Bulgaria. All this to meet populist demands on wage increases, which would be unreal in the context of Bulgaria's economy.
This Bulgarian summer of discontent is one of the most important chapters in the European socio-political crisis. People defend their rights under the EU flag. Rumours persist that those who do not share socialist views are fired from civil service. With individuals like Chukov getting their grips on state affairs, the redrafting of Bulgaria's foreign policy towards Moscow is not impossible. Already, steps are made to attract Russian oligarch's capital and relaunching a dead atomic power plant programme based on soviet technology. 
All of this has received remarkably low international attention. The EU's commissioner for justice, Viviane Reding, vocally supported the protesters when she was in Sofia, while the European media are more focused on Middle Eastern developments than what is happening on their own territory. What if the situation was to turn really bad for rule of law and democracy in Bulgaria? An authoritarian backlash here is precisely possible because of the indecisive action of other European states. The EU's position on Bulgaria's events is that of benevolent acceptance. Unfortunately, Stanishev happens to be the leader of the socialist's faction in the European parliament, so any real leverage the EU politicians could have on his part is limited. BSP has not set off alarm bells just yet, but all it needs is to capitalise on the political chaos in Europe.
Read the longer version of this analysis on the author's profile here