July culture vulture
Published on
Translation by:
geraldine ring
Between Italian jazz and Nordic tango, Slovenian saxophone and Scottish rock, Spanish bull running and German contemporary art – check out the July issue of our Vultures for Culture calendar
Documenta 12 (Kassel)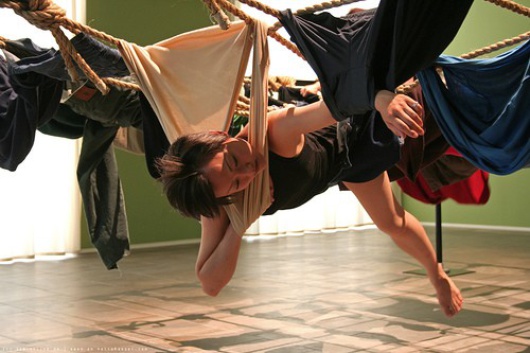 (Photo: Trisha Brown)
URLThe 12th edition of Documenta Kassel, one of the most important international exhibitions for contemporary art, takes place from 16 June until 23 September in central-western Germany. It asks artists and visitors questions such as 'is modernity our antiquity? What is bare life?' and 'What is to be done?' In a calmer tone than most political headlines, the event will draw parallels between eras and cultures.
Umbria Jazz Festival (Perugia)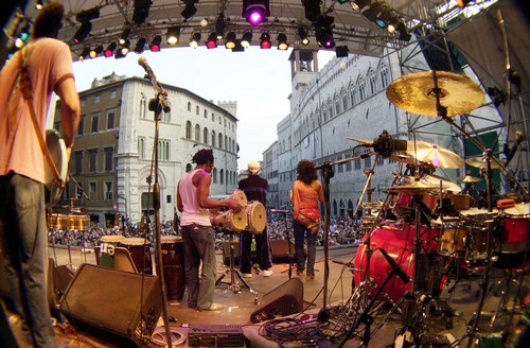 (Photo: Umbria Jazz Festival 2007)
The sun already makes the central Italian region of Perugia's most famous export, the Baci Perugina chocolates, enjoyable. The charming and just as well known Umbria Jazz Festival (6 – 15 July), comes a close second. The ten-day festival features more than 250 events, including open air concerts, taking place all over the old town. Headliners include big name artists such as American singer Al Jarreau and saxophonists Ornette Coleman and Sonny Rollins, alongside aspiring and distinguished Italian artists.
The XVI Warsaw Summer Jazz Days will also be taking place from 29 June - 21 July. The line-up includes James Carter and Natalie Cole. The almost one-month-long festival will also feature open air concerts, taking place in the city centre with musicians from Poland, Austria, Switzerland, Slovakia, Romania and Belgium.
Montreux Jazz Festival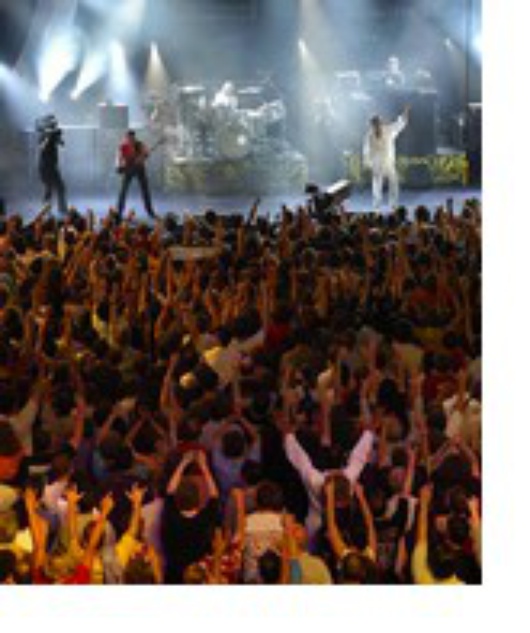 On a broader wavelength, with rock pop excesses, the 41st Montreux Jazz Festival takes place from 6 – 21 July. The Chemical Brothers and Norah Jones will perform alongside jazz guitarist Pat Metheny and Van Morrisson. The festival's not only for jazz lovers though, with the two-week long event offering something for all tastes.
Theaterfestival Avignon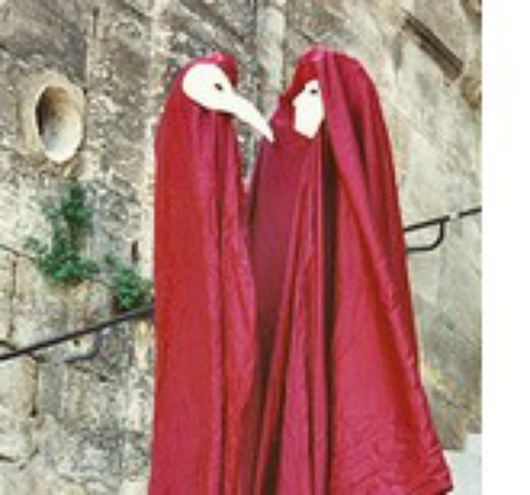 At the 61st Avignon Theatre Festival, old and new fans of European theatre will meet between 6 and 27 July. Old texts should offer a fresh look at contemporary problems, whilst away from the big stages the most interesting events take place. This year's event will focus on French director Frédéric Fisbach.
T In The Park (Kinross, Scotland)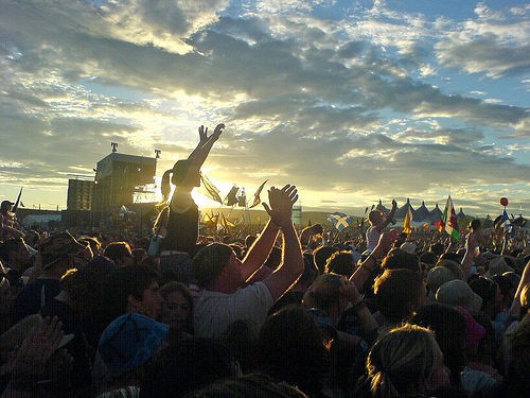 T In The Park (© Fergus Flemming 2006)
With 80, 000 visitors, Scotland's T In The Parkmusic festival is no longer really that small. The festival's line-up is getting ever more rock-oriented, not to mention the fact that it takes place on a flight field near Kinross in lower central Scotland. The festival is fast becoming a Who's Who event and 'THE' UK festival. Those who managed to get their hands on tickets should count themselves lucky. For the rest of you, BBC broadcasts the event live from 6 to 8 July.
Seinäjoki Tangofestival (Westfinnland)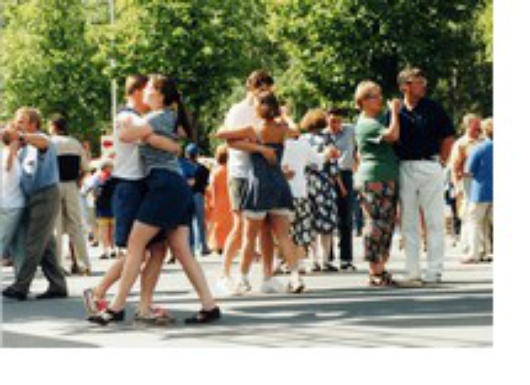 As in past editions, a hint of vulgarity surrounds the annual Seinäjoki Tango Festival in western Finland, from 4 to 8 July. The festival has an important influence on Finnish tango revival and recently attracted 120, 000 visitors – many drawn from the European continent. In addition to a singing competition, this year the event hosts the world championship - in none other than Nordic tango.
Ghent Festivities (Flanders, Belgium)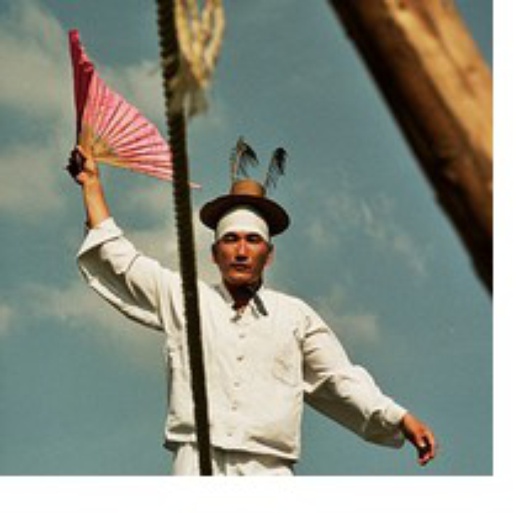 Four events in one go take place during the Ghent Festivities, beginning 14 to 21 July in Flanders, Belgium, one of Europe's biggest culture festivals. The ten-day long event plays host to international street theatre, a puppet and doll theatre festival, a top-class jazz and blues festival and another on electronic music. The eleven-day-and night event offers cultural and music variety for every age – free of charge.
Saint Fermines Festival (Pamplona, northern Spain)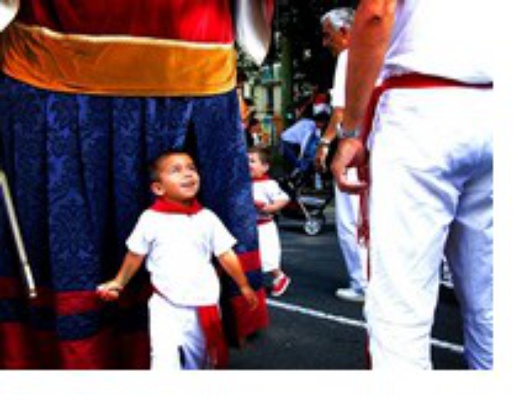 Images of young Spaniards having dangerous fun racing bulls loose on the street - it's that time of year again. From 6 to 14 July, the Basque city of Pamplona in northern Spain gets well and truly turned on its head with the Saint Fermines Festival, where bull running will be the main attraction, and where the real street festival with processions in the cool walls of the old town is the real attraction.
Styriarte Classical music festival (Graz, Austria)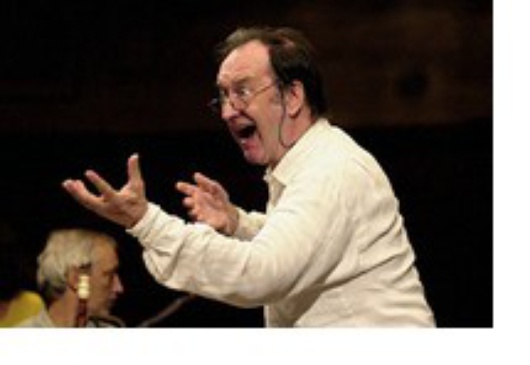 What is Europe? What role does music play, and what role did it play in separation and unity? Under the motto Wanted: Europa, the Styriarte Festival of Music in Austria is Europe's biggest classical music festival. The 2003 European Capital for Culture hosts a number of events until 22 July, one of which will be directed by native conductor Nikolaus Harnoncourt.
11th International Saxophone Meeting (Nova Gorica, Slovenia)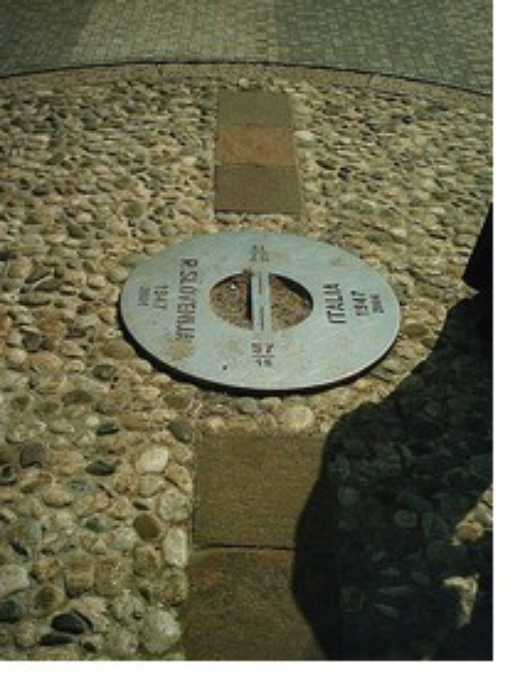 Travel in European border regions is always worthwhile. The 11th International Saxophone Meeting in the Italian/ Slovenian border town of Nova Gorica (until 8 July), is an occasion to advertise the town as a good place to take a spontaneous short break. Young musicians from all over Europe learn and compete, listen to their well known taskmasters – and and what's more, do it all together.
In-text photos: Kassel (Trisha Brown), (Umbria Jazz Festival 2007), (Montreux Jazz festival 2007), Avignon theatre festival (derpunk/ Bruno Casonato/ Flickr), T In The Park + homepage picture(Fergus Flemming 2006), Tango streets (Harri Toivola 2006), Gent festivities (Stadt Gent 2006), Gent festivities (Caravinagre), classical music festival (Styriarte-Harnoncourt 2006), Nova Gorica (Mirumir)
Translated from Go culture