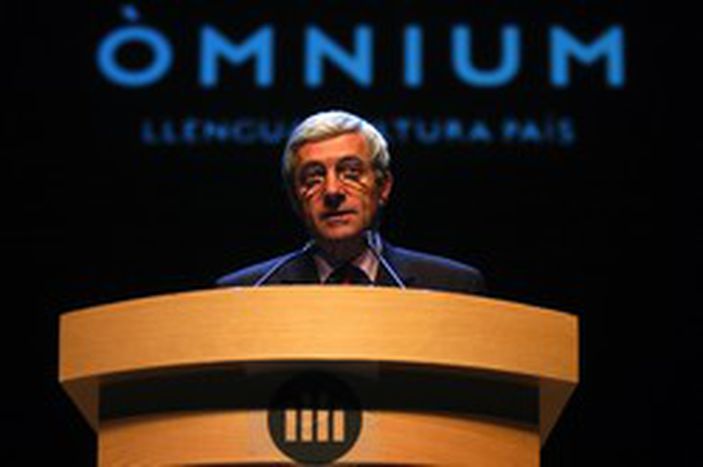 Jordi Porta: 'More people speak Catalan than Danish'
Published on
As the region of Catalunya celebrates its national day on 11 September, a sidelook at a revitalised minority language
Catalan. 8 million people speak it today, not only in Spain but also in the south of France up until the Italian island of Sardinia. In 2007, the Catalan region was invited to be 'Guest Of Honour' country in the Frankfurt Book Fair - from India in 2006 to northeast Spain.
Jordi Porta is head of the cultural association Òmnium Cultural, a pioneering entity founded in 1961 – during the Franco era, and closed by the dictator a prompt two years later – to promote and standardise the Catalan language, culture and national identity. He talks Catalans and Europe.
Is the Catalan language the soul of the Catalunya region?
Yes. In other national realities, having your own language isn't as important as it is in Catalunya or the 'Catalan countries' (including Rosellon in the eastern Pyrenees, Andorra, Catalunya, the Balearic Islands and Valencia), where it is a fundamental element of our collective personality.
What are your goals at the moment?
Current circumstances guide our concrete programmes, which are based on our founding objectives. As well as basic promotional activites and diffusing cultural creativity through prizes and literary festivals, we now face challenges brought about by immigration and the power of cultural industries in the context where the market is the key to this diffusion.
Do you believe that the European Union gives ample support to the minorities in Europe?
The European Union has built itself up from the states in the best way it probably could have. But the map of the 27 European member states isn't the same as the map of its cultures and European nations. Some cases are obvious and recognised - look at Belgium or Great Britain. Moreover, we have languages in Europe which aren't minorities but have been 'made minorities' for political reasons: there are more people in Europe who speak Catalan than Danish, Finnish, Norwegian or Maltese, for example.
Many Catalan speakers live abroad. What kind of relationship does 'Òmnium' have with them?
On the whole there's very little interaction, although one of our aims is to increase the number of language courses, heads of educational departments and cultural centres.
Do you think that one day Catalunya will be a part of the European Union as an independent state?
The new constitutional treaty won't allow this – it is down to the improbable agreement of the 27 states which currently compose the European Union.
(Photo homepage: Òmnium Cultural)
Translated from Jordi Porta: Hay más gente que habla catalán que gente que habla danés