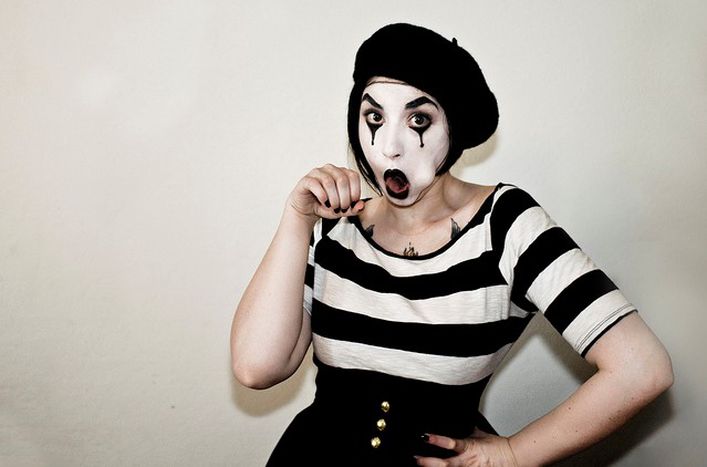 Job hunting in Brussels: serenity of the hopeless
Published on
Anna is a German university student who has just turned twenty and is looking for a job in the European capital. She ould like to remain anonymous – but her story is representative of an entire generation of young Europeans
After her studies Anna is looking for a job – just like thousands of other young graduates. A good education and a friendly smile are no longer something special. The only thing that helps - being persistent. And a certain amount of luck, or Vitamin B. Anna studied political science, speaks fluent French, English, German and Spanish, and has completed a total of seven internships. In addition to this she can write well. That should be enough, she thinks. And so off she goes to find a job – in Brussels. Why Brussels? Anna got to know the EU capital as a student during an internship in the European parliament. The people that work here are young and independent. That means that they have the best after work parties – unlimited Erasmus for adults. And they work hard for a European idea. Work hard, party hard. That's exactly what Anna wants.
Belonging
She is not the only one. In order to make her first contacts she goes to the 'German intern and trainee teacher welcome drinks'. It is swarming with highly-qualified but desperate people. Then she hears that 'the place to be' for graduates and job-hunters are the after-work parties at Place Luxembourg, directly in front of the EU parliament; Thursdays is the best time to meet new contacts. Anna quickly notices that here is also 'the place to be' for boozing and casual sex. But she wants a job. She finds being unemployed agonising. She gazes at the empty space on her CV. How on earth can she find work here? She remembers what she had learnt during an internship here; 'Male interns must have very good qualifications in order for us to employ them. Girls just have to be really attractive. We took you on however because you have so much editorial experience.'
'Businesses are looking for people who want to generate a profit'
Anna isn't certain whether that's a compliment. But now she knows - being attractive = good employment opportunities. Sounds sleazy. But you can't live off idealism. And so she decides to get some nice photos done for her CV. She goes to a small (and unfortunately quite lewd) photographer in the city centre. Here you don't need an appointment, and it should be cheap to boot. 280 euros (247 pounds)? The price is shocking. Next time she'll do some more research until she finds a decent photographer. Anna's plan to earn some money has cost her dearly. With her new photo, Anna writes four applications, and waits. Gradually she becomes despondent. Who will want to take her on? She applies for a job at a personal recruiting company which specialises in multiculturalism and multilingualism. I can do that, thinks Anna. After two telephone interviews she is invited to an interview. Here she is asked what her motivation for the job is. 'I want to work with people'. Wrong answer. Anna is rejected. Businesses are looking for people who want to generate a profit. The correct answer would therefore have been 'greed'. Then the representative office for Hesse organises a get together for graduates in Brussels.
We don't need political scientists
There's beer and pretzels. Anna goes straight up to the present secretary of state: 'What kind of opportunities are there for people like me in this city?' We don't need political scientists, she hears. 'It isn't the right thing to study. Whoever has a degree in political science and finds a job here has had help, either from Daddy or a delegate'. Anna then talks to a small, stocky man. Robert works for the European parliament. They are always looking for interns, he says. He gives Anna his card and says that she should apply. His breath smells a bit, and whilst eating cake quite a lot of icing gets stuck in his beard. Anna assumes that he doesn't have many friends here. But whoever can give out jobs has power in this city. Because she doesn't know any further she tries to pin down their claims: 'Her mother knows somebody who knows somebody whose husband is a lobbyist for a shipbuilding association'. She finds it difficult to identify with the subject. However she can come to an interview. 'You have done too many internships, it seems erratic,' she is told. Therefore she should do another one. For six months, unpaid. 'Then we'll see'.
Whoever can give out jobs has power in this city
Later she discovers a small notice, well-hidden on an internet job site: parliamentary assistant required, main duty: writing articles. Anna applies without expecting anything. At the interview she hears that she's one of 35 applicants. Anna overcomes the serenity of the hopeless. And then: the job offer. Now she works 60 hours a week, spending Thursday nights at after work parties. Whether she is content, she 'cannot say right now'. But she belongs. Two months later Anna receives a message from Robert. 'Due to your qualifications we believe that you should be able to get a proper job. For this reason we see it as inappropriate to take you on as an intern'. By chance Anna bumps into him whilst at parliament. But Robert doesn't know her anymore.
Image: main (cc)Lady/Bird/ Flickr
Translated from Jobsuche in Brüssel: Die Gelassenheit der Hoffnungslosen