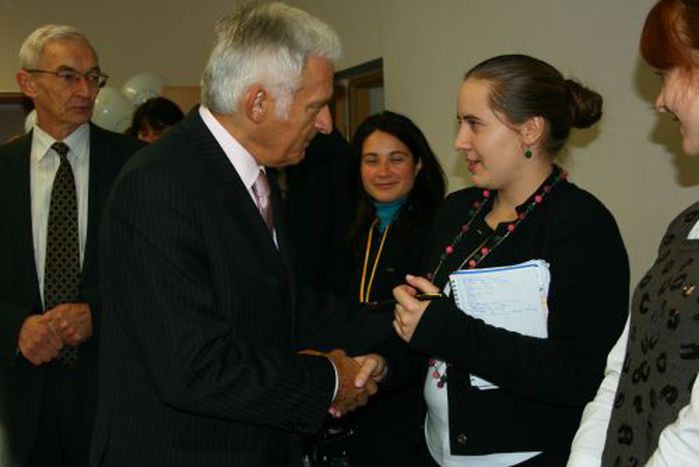 Jerzy Buzek congratulated EHU students and academics with the beginning of a new school year
Published on
© Minsk Cafe Babel, Aliona Zuikova, photos Anna Chijova New President of the European Parliament Jerzy Buzek visited EHU on the 2nd of October 2009. The President met with academics and students of the University.
The first part of the meeting was devoted to the President's speech and also speeches of academician Mikhailov (EHU chancellor), doctor Naumova (Department of Political Science director), doctor Tereshkovich (Department of History director).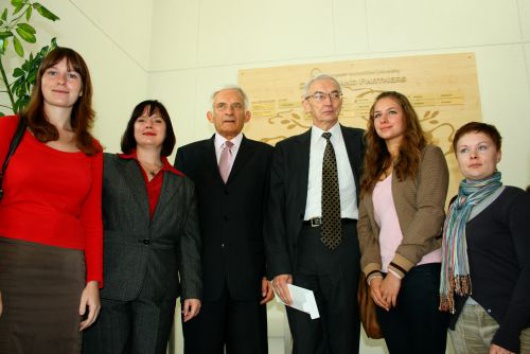 According to Mr. President, he had many reasons for meeting the EHU students. The EU is very interested in relations with Belarus, and at this University future free leaders are preparing. Special importance it has in connection with the Eastern partnership. It's quite a new idea. It's aim is to make the 27 EU countries and 6 Eastern partners as close as possible. Mr. President hoped that the situation in Belarus changes soon and he would meet Belarusian students in Minsk.
Academics told about University's tasks, "to create critical mass of independently thinking people" (A. Mikhailov), about the situation in the University and in Belarus.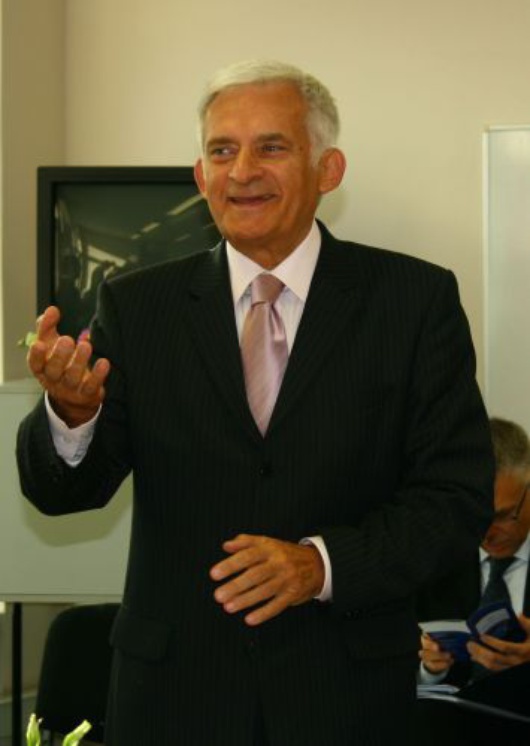 During the second part everybody could ask Mr. President questions. Answering these questions, Mr. President stressed that all that Belarusians want they have to do themselves. That's why the EHU is so important: we have possibility to get information, adopt European practices, and students have to apply the knowledge aquired.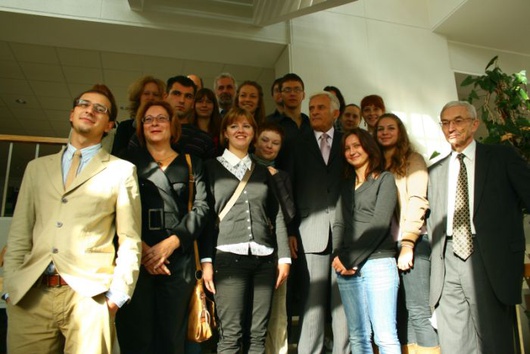 Recently the Minsk Cafe Babel team hold a discussion where were discussed questions as possibilities of the EU to influence Belarus. One of the questions was if the European politics towards Belarus changes with the new European Parliament President, Mr. Jerzy Buzek. I took the opportunity to ask Mr. Buzek to comment this. Mr. Buzek reply is optimistic. He told that before visiting EHU he had met Lithuanian Prime-minister Mr. Kubilius. Such meeting was also 9 years ago. And this day there were a lot of questions they discussed not solved for there 9 years. So we have to believe. All the problems will be solved. Some quickly, others slowly. But Mr. Buzek believes in good future. It must go on!