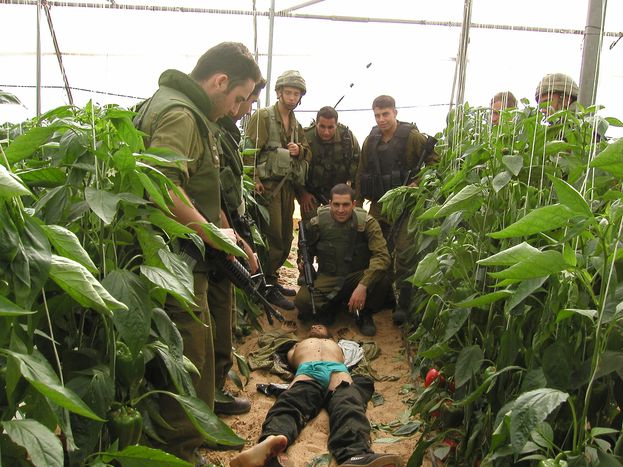 Itamar Shapira: former Israeli soldier on killing in Palestine
Published on
Translation by:
AnaD
The organisation of veterans talks about the occupation of Palestinian territory and the moral price paid for it. Photos and combatant stories reveal the clear picture of the battlefield
'This is what we have been doing in your name.' The group of soldiers and veterans of the Israeli army in Palestine decided to show the real picture of the occupation, and the moral and human price of it as perceived by themselves. Breaking the Silence is a veteran organisation with a clear motive: show society what has happened and appeal to its sense of responsibility. Photos and soldier stories reveal the truth. Breaking the Silence started up a campaign in Spain in June 2010. It included a book with an Israeli soldier's testimony and a photo exhibition at the private NGO circulo de bellas artes (CBA), Madrid. 
Shapira's story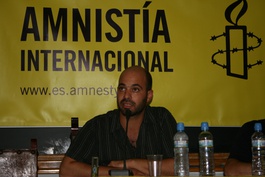 Itamar Shapira, one of the members serving in the Israeli defense forces between 1999 and 2002, is speaking at a conference at the university of Seville. Shapira does not point out  the exact role that Europe played in the conflict but speaks about the share of responsibility that it bares. 'A soldier enrols in the army convinced he is protecting his country, knowing too much about Palestinian terrorists and nothing about Israeli violence against Palestinians,' he says. Many of them including Shapira come across the unexpected reality. Once soldiers get back home, they prefer to forget about everything that has taken place in occupied territories. 'There is no 'moral' occupation without brutality and aggression. Human rights are violated.'
'A soldier enrols convinced he is protecting his country, knowing nothing about Israeli violence against Palestinians'
The former soldier believes that the Israelis 'often try to make excuses to justify what they do'. Each time shameful cases of violence are revealed they declare it to be the only one and in spite of blaming the system they blame particular persons. This nourishes silence, explains the veteran. A video behind him depicts a soldier at the Hawara checkpoint beating a Palestinian. The soldier faced six months of prison as a result of public reaction. 'They are just lying to us and pretend that everything is all right. As if they are not aware that things happen this way,' says Shapira. This fact was followed by a letter affirmed by 60 soldiers declaring the hypocrisy of the post, saying that commanders are aware of how things are and that it can't be the other way. 'That is an occupation,' adds Shapira.
Holding a gun at 18
Soldiers consider violence to be something necessary in their testimonies and videos. One of the soldiers at Hawara says that there can be hundreds of Palestinians crossing the border at a time when there are only four Israeli soldiers controlling them. 'If they are not afraid of us, they will kill us,' one soldier says. 'You feel threatened,' says another. 'They need to know who is in charge.' Some soldiers find themselves with a gun in their hands at the age of eighteen. 'You have a great power,' says one soldier, while another who had been seen beating a Palestinian in a video changes his attitude. 'Sometimes you get confused with the things you do and you need to show your human side once in a while to believe you are still one.'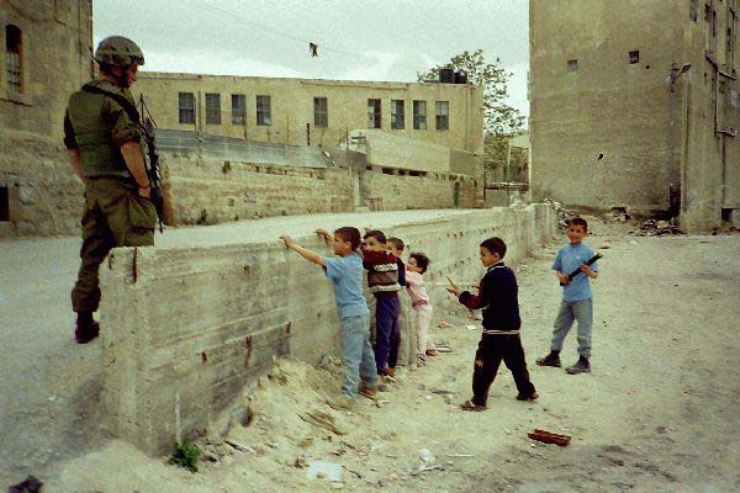 When did Shapira realise it was all wrong? 'In these situations there are always local people who try to defend a man who has killed a child. In one case they didn't want to let us take him. They shoot in defence and there is always someone killed. I always thought it was right to shoot back at somebody who was trying to kill you.'  However, some time letter there was a similar story. Shapira went to the same place to take another person who was leading another child to suicide. He turned out to be a relative of the man killed in prior shootings. This was when Shapira saw the real picture, creating more enemies, Shapira saw it with the eyes of people killed in shootings, their families and friends. 'I was creating terrorists who would kill civilians.'
Images: courtesy of Breaking the Silence; Itamar Shapira by ©Nigel Thomas, Amnesty International
Translated from Israel: Una reflexión sobre las armas, contada por quienes las manejan