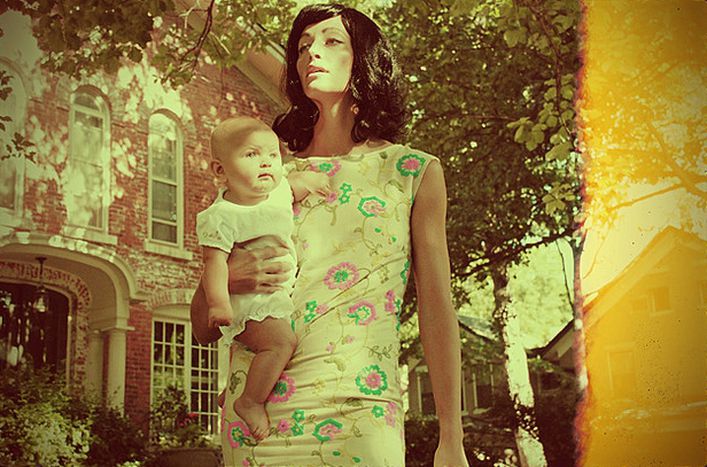 Italian mum-of-one, 27, looking for internship in Brussels
Published on
Translation by:
TT
In Italy, four out of ten* new mothers leave their jobs every year. But when Valentina Brogna's son was born, she was starting out on the first important internship of her future career. The secret, this 'neomamma' says over the telephone, is having her family around her
After graduating in political science, Valentina Brogna from Verona is off to Brussels where she will intern for three months at the European women's lobby. Valentina's CV boasts an erasmus student exchange stint in Bordeaux, a bachelor's degree and five languages. Yet this is no longer enough to find a job after a master's degree in Italy. She will leave her son with her parents and her partner, and says she will have to watch him grow over skype for the next few months. Testimony.
'I fell pregnant in the last year of my master's degree, when I had three exams, an internship and a thesis still left to do. Often I have moments of depression, when I ask myself if I am spending enough time with my son and how he is going to grow and change over the next few months when I am away. Thank goodness for low cost flights. I have thought about taking him with me to Brussels, but this is an unpaid internship, even though I will be working full time. I just can't take him with me on this trip.
I had previously gone to Rome for an internship with an NGO when I was pregnant. In my son's first year I slowed down my working pace. Thanks to my professors' help, I took the last few exams that were left. I found him a nursery place when he was fourteen months old. This will shortly no longer be an option, as the child's nursery is due to close thanks to a lack of funds.
My son is now coming up to 19 months, and is growing up surrounded by the love of his mother, relatives and friends. Without their help I wouldn't have been able to make the choices that I have. My child's father was born in Cameroon and came to Italy in 2005. At the moment he works as a waiter to fund his medical studies. His student visa has to be renewed every year. He will not be able to request Italian citizenship until 2015, even though this is required to be able to stay permanently in the Schengen area. The Italian law on immigration is getting stricter.
I know people who would have made different choices if they had found themselves in this situation. Young people without a family or husband able to support them don't have the possibility to do what I am doing. A society that makes you choose between work and a family is a backward society. At first, my father was the only one against my plan to go to Brussels without my son. Many think that children should stay full-time with their mothers until they are at least three years old. But my son is growing up strong and healthy. He is even a bit too lively at times! What is missing is the political drive to reconcile work and family. When a women gives birth she loses all her qualifications. She becomes a mother and nothing else. It's political as well as cultural. Our politicians don't have the drive to reconcile work and having a family.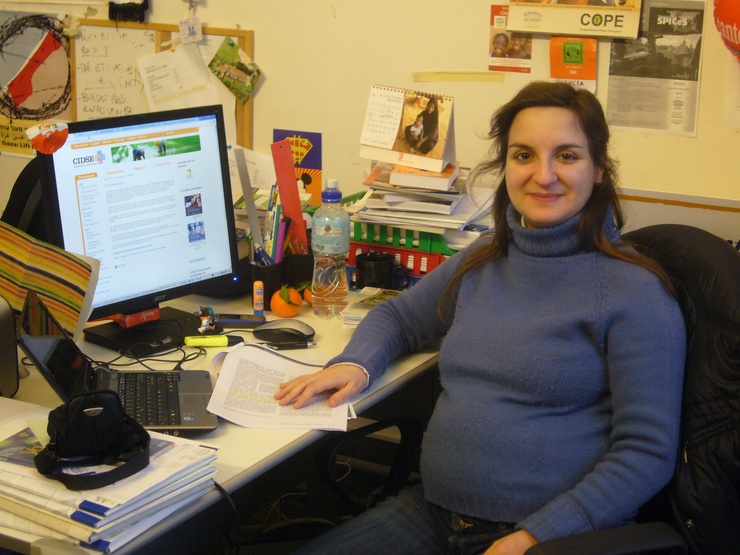 A nurse friend of mine was given a fixed-term contract, on the condition that she didn't get pregnant for at least a year. Other people I know wait to have children until after they are 35, when it is riskier for the foetus. When women are reduced to just their reproductive role, their claimed emancipation becomes a sham. Don't think that having a job excludes the possibility of having a family. It's society that makes us think that. I'm not here to tell anyone to have a child, everyone has the right to decide what to do for themselves. But for this freedom we pay a price. In my situation, I was able to choose because my family helped me, supporting me in everything. Having a child changes your life, for the better. It changes the way you do everything. You have less time, but the time you spend with your child, even if only five minutes, is so important and you learn as well. It's incredible what children can teach adults... In the future, I plan to finish my thesis on 'land grabbing' in developing countries and to look for work with an NGO. Whether this is in Italy or abroad, it doesn't matter. Wherever it's possible to work and have a family at the same time.
* 1 in 10 'neomamme' source from a report published in Vanity Fair Italy, December 2011
You can read Valentina's story on the blog ' 'From north to south, let's talk about it'' (Danordasudparliamone, in Italian, created by Alessia Bottone)
Images: main (cc) Neil Krug/ flickr; in-text: © cafebabel.com/ video: eawebtv/ youtube
Translated from Mamma a 27 anni, cerca stage a Bruxelles. "Famiglia e lavoro, un diritto"