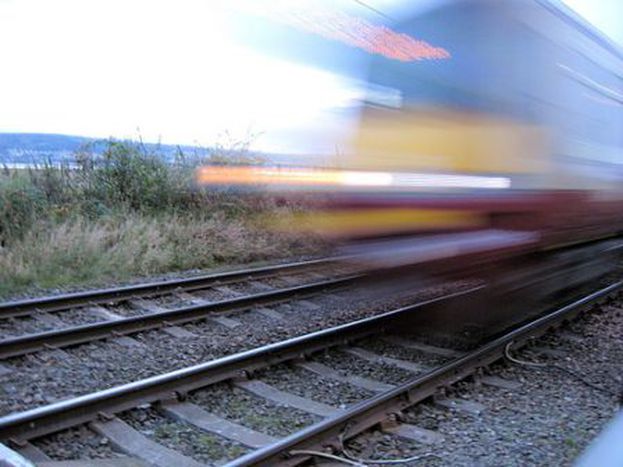 Istanbul Express launches on 20th September!
Published on
You can visit the our official blog to find out all the latest news - www.nisimasa.com/istanbulexpress
Istanbul Express, NISI MASA's most ambitious itinerant filmmaking workshop ever, starts its journey on the 20th of September in 3 different cities: Tallinn (Estonia), San Sebastian (Spain) and Turin (Italy).
45 talented young directors, cinematographers and sound designers have been selected, from amongst hundreds of applicants, to form 15 travelling film crews. Their mission will be to produce creative short documentaries on the theme of European multilingualism, by crossing multiple borders and experiencing linguistic situations first-hand, exploring the Europe of the new generation and how it speaks.
The 3 travelling routes will take in a total of 24 cities in 18 different countries, before reaching their final destination, Istanbul – 2010 European Cultural Capital, on the 10th of October!
The Tracks
Tallinn / Helsinki / Turku/ Stockholm / Berlin / Prague / Bratislava / Bucharest / IstanbulSan Sebastián / Paris / Brussels / Amsterdam / Essen / Vienna / Budapest / Sofia / IstanbulTurin / Ljubljana / Zagreb / Pécs / Belgrade / Skopje / Thessaloniki / Istanbul
Tutors and preparation
Award-winning documentary filmmakers Atanas Georgiev (director of 'Cash & Marry', Macedonia), Boris Mitić (director of 'Goodbye, How Are You?', Serbia) and Andrey Paounov (director of 'The Mosquito Problem and Other Stories', Bulgaria) are accompanying the whole filmmaking process of the young film crews.
The teams are already undertaking intense preparation via regular online meetings and research tasks. Just some of the thematic outlines decided on so far include: Graffiti as urban dialogue, Cities speaking to one another (experimental), The possibilities - and impossibilities - of multilingual love, Linguistic contexts of Armenian-Turkish communities, 2nd and 3rd generation immigrants' perspectives on language. A MAKING-OF production will also follow the progress of the journeys, investigating the multilingual microcosms of the workshops themselves.
Screenings & Masterclasses

There will be around 40 public film screenings and events in the different European cities visited by the Istanbul Express crews. There are also many special encounters planned with professional documentary filmmakers:

22nd September in Tallinn - masterclass with Jaak Kilmi, director of 'Disco and Atomic War'25th September in Ljubljana - retrospective and masterclass with Boris Mitić, director of 'Goodbye, How Are You' and Istanbul Express tutor29th September in Zagreb - masterclass with Goran Devic, director of 'The Blacks'5th October in Bratislava - masterclass with Peter Kerekes, director of 'Cooking History' Stockholm (date to be announced) - masterclass with Erik Gandini, director of 'Videocracy'

The project will end in Istanbul, 2010 European Capital of Culture, with an exciting week-long series of events, including:

10th October - Final press conference13th October - Public encounter with participants and tutors Masterclass with Orhan Eskiköy and Özgür Doğan, directors of 'On the Way to School' – date to be announced15th October - World premiere of Istanbul Express workshop films

If you live in one of the cities en route, or in Istanbul, we invite you to attend our events! The full programme is coming soon...