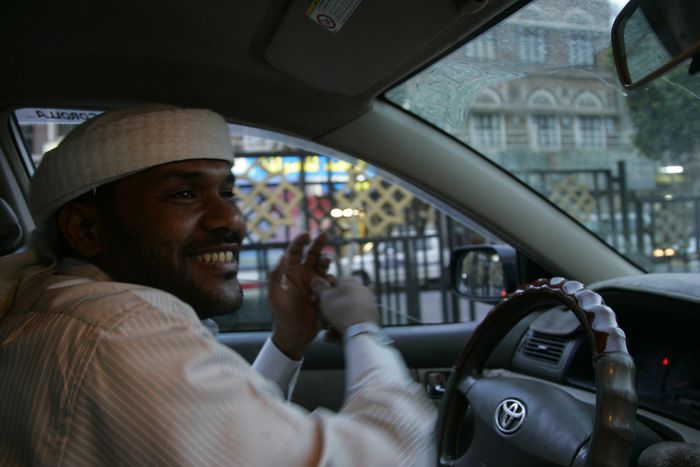 Israeli and Arab film pick at the Berlin film festival
Published on
Translation by:
Sarah Turpin
On the 60th anniversary of the Berlin film festival, cinema should be just that: cinema. But this year the international film festival introduces people, landscapes and cultures who and which you'd never encounter in real life
Osama Bin Laden's former bodyguard, two women who are plunged into the ultra-orthodox hasidic community in Jerusalem, people who try to lead a normal life on the devastated Gaza Strip, a gay German–Israeli artist couple...the stark protagonists and their stories outweigh some of the formal weaknesses in these films.
The Oath: A Tale of Two Al-Qaeda Operatives (2010), Laura Poitras
'What do you want to be – a jahidist or a worker?' This is the question that Abu Jandal, the former bodyguard to Osama bin Laden in nineties Afghanistan, asked his five-year-old son. Naturally the small boy with big brown eyes wants to be like his father. Laura Poitras describes her film as being 'under the radar'. The New Yorker was almost unable to present the film personally at the Berlin film festival due to her 'no-fly' status; the price she almost paid for her repeated journeys to Yemen and Saudi Arabia before her lawyer got involved. The Oscar-nominated director has collated interviews, legal documents, TV interviews and documentary scenes from Yemen and Guantanamo, as well as a live video recording of Osama bin Laden in a contradictory portrait of Abu Jandel and another former jihadist, his brother-in-law. In this film he has broken his pledge of allegiance to the 'Sheik' and fought insomnia, a lack of perspective and a fear of a nervous breakdown. Even despite his rehabilitation programmes, an apology to the victims and repentant words, you don't want really want to trust him - he's got a habit of always trying to get into the American and European media, a knack of making contradictory statements and open recognition of his formerly used manipulative abilities.
Black Bus ('Soreret', 2010), Anat Yuta Zuria
Shulamit and Sarah have left their ultra-orthodox hasidic community and their family in Jerusalem to live their own lives as a photographer and blogger. They no longer want arranged marriages, discrimination and gender-segregated buses– they want to be allowed to live like every secular woman in Israel. Anger, sickness and sorrow are shown in the numerous close ups of the lively young women. The intensity of the images show them both unwillingly recounting their attempted suicide; it gets a lump in your throat. The filmmaker, who is also a human rights activist, shot hand-filmed footage of her protagonists.
I Shot My Love (2010), Tomer Heyman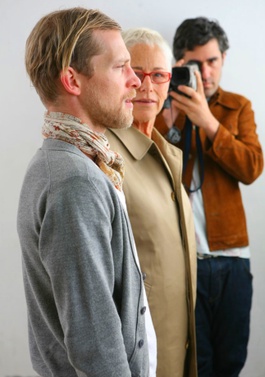 Israeli director Tomer Heyman is in love and his documentary aims to shows the whole world just that. The object of his affection is German dancer Andreas Merk, who he pursues in the film with a camera. 'I film my surroundings permanently and obsessively,' the 39-year-old explains. Blurry pictures reveal Andreas cleaning in his underwear, Andreas making a cake in the kitchen, Andreas on the beach, Andreas dancing... Bit by bit we get close ups of his well-toned body is examined. Occasionally the film is accompanied by a superficial and sometimes profound commentary in English. The lovelorn director stays firmly behind the camera to film the second most important person in his life – his German-originating mother. At the end of the film, Andreas advises him to leave some of the more intimate scenes out of the film. A recommendation he should have taken.
Aisheen, Still Alive in Gaza (2010), Nicolas Wadimoff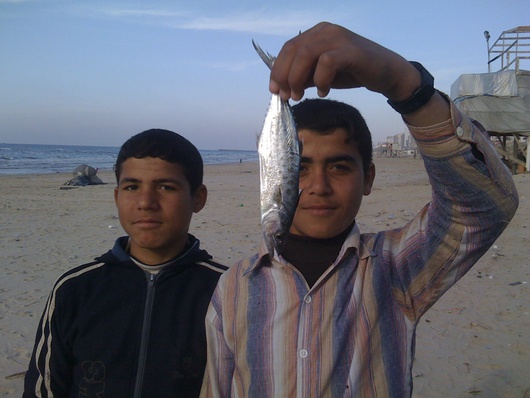 The word 'Gaza' evokes the same media pictures known all round the world - the green flag of Hamas, burning houses, ambulances with sirens blaring, people covered with headscarves. They're precisely the type of images that Swiss documentary maker Nicolas Wadimoff is not interested in – he wants to illustrate the geographic and mental gaps left by the last war in the Gaza Strip. Aisheen – Still Alive in Gaza shows stuffed crocodiles and lions in the zoo (the animals died either due to hunger or after being attacked by the people), a highly motivated rap group trying to record an album without electricity, two boys walking along the beach with the only fish they have caught in the controlled fishing area and children waiting for the Luna amusement park to be up and running again. Noticeably, it's children and teenagers who above all are suffering from a lack of education and who have no hope and no perspective. 'We have even given up dreaming,' they say. We don't hear the Geneva-born filmmaker commenting on his film, nor does he try to superimpose explanations or stick to one main protagonist. In quiet, still pictures, he shows the absurd, damaged strip of land that is essentially an open-air prison for its inhabitants.
Budrus (2010), Julia Bacha
Are Israel and Palestine two separate worlds? The New York-based Brazilian Julia Bacha finally asks the question to those behind both sides of the wall being built through the Palestinian sector: Israeli soldiers and the people who have lost their olive trees. The non-violent protest by the villagers of Budrus, led by Ayed Morrar, even link up with Israeli left-wing peace activists. The course of the wall is changed – hope for democracy in a chaotic conflict.
Read more reviews from the official cafebabel.com team in Berlin on their babelblog
(Images: ©Berlinale.de)
Translated from Bin Ladens Bodyguard zur Berlinale 2010